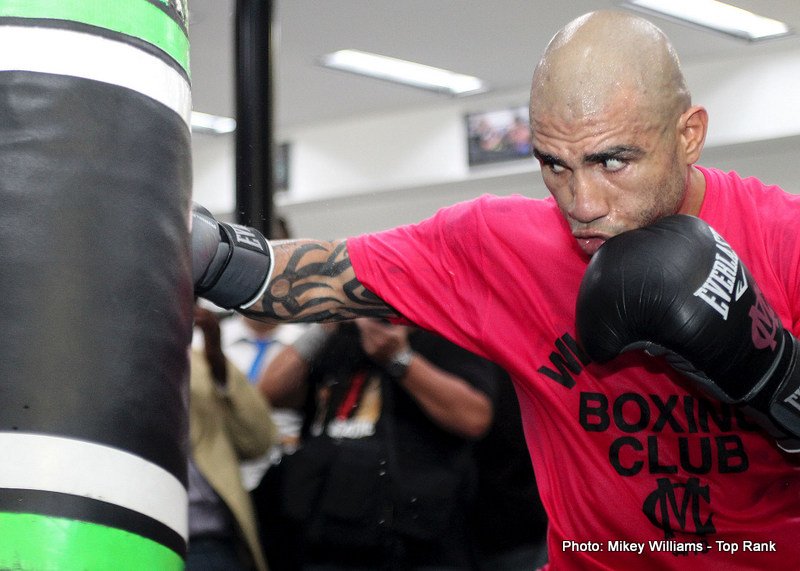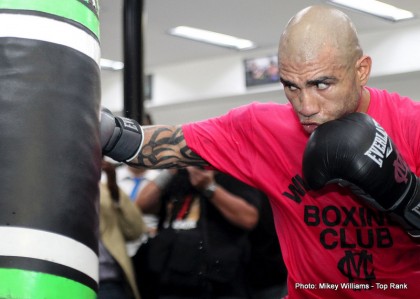 Several corroborating sources have now said that Miguel Cotto is likely to fight former welterweight champion Timothy Bradley. It is widely believed that May 2nd will host the rematch between Floyd Mayweather and Miguel Cotto for Mayweathers sixth weight class world title. Not a lot of fans are putting faith in the boxing forces being able to successfully negotiate a fight between Mayweather and Pacquaio and this is the most likely scenario to take place.
However if for some reason Cotto and Mayweather do not end up fighting we could see Timothy Bradley moving up in weight again. Cotto has a lot of negotiating power amongst all of the big names as he is a four weight world champion with a storied career and a large fan base in Peurto Rico. Although he has come up short against Mayweather and Pacquiao due to his big name it wouldn't be unlikely to see rematches of both of those fights at some point.
I think many fans would much prefer to see Cotto vs Bradley if that meant Mayweather could fight Pacquiao. In fact this is a very good fight and could be one of the best amongst some proposed very big matchups. It would be interesting to see how Bradley would handle the weight. He isn't tall for a welterweight by any means and doesn't have big power. His strengths however lay in his speed and his huge heart so he could certainly hold his own amongst some larger athletes.
In the next few weeks we could see some huge fight announcements and this could be one of them.