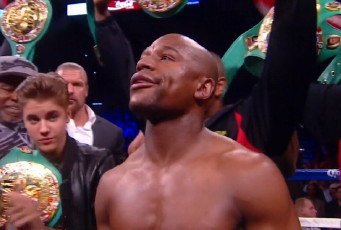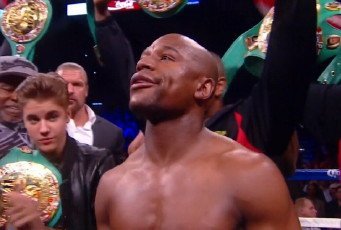 By Rob Smith: Lance Pugmire from the LA Times is reporting that Golden Boy Promotions CEO is expected to be finalizing Floyd Mayweather Jr's May 4th opponent by the end of this week. Schaefer's not saying who it is. Some fans think it's Robert Guerrero, while others see Saul "Canelo" Alvarez getting the fight.
Mayweather said the talk of him fighting Guerrero is merely a rumor, but Mayweather isn't about to say anything right now to mess up negotiations. It probably works in his favor if he plays innocent about the Guerrero because it could make him more desperate to agree to the terms Mayweather and his team wants for the fight.
The options for Mayweather's May 4th fight are these guys: Saul Alvarez, Guerrero and Tim Bradley. Each one brings Mayweather a certain advantage if he were to fight them. Alvarez brings the most money of the three by far, but he also is the most dangerous of the bunch. Guerrero brings less money but he's more beatable due to his lack of power and his wide open brawling style of fighting that will no doubt give Mayweather tons of opportunities for him to counter him.
Bradley is a good choice because he's only 5'6" and he doesn't have a lot of power and Mayweather might do well in terms of selling the fight to the boxing public because Bradley is known by a lot of casual boxing fans after Bradley beat Manny Pacquiao by a 12 round decision last year in June to pick up his WBO title.
Schaefer and Oscar De La Hoya has been talking about the May 4th fight card as being one that will bring in huge amounts of boxing fans on PPV. That may not be possible, however, if Mayweather doesn't take the fight to interest boxing fans.