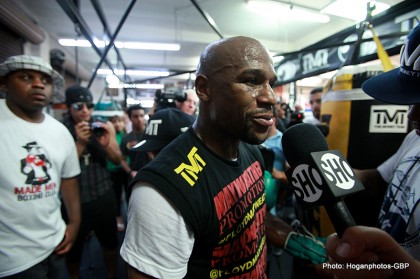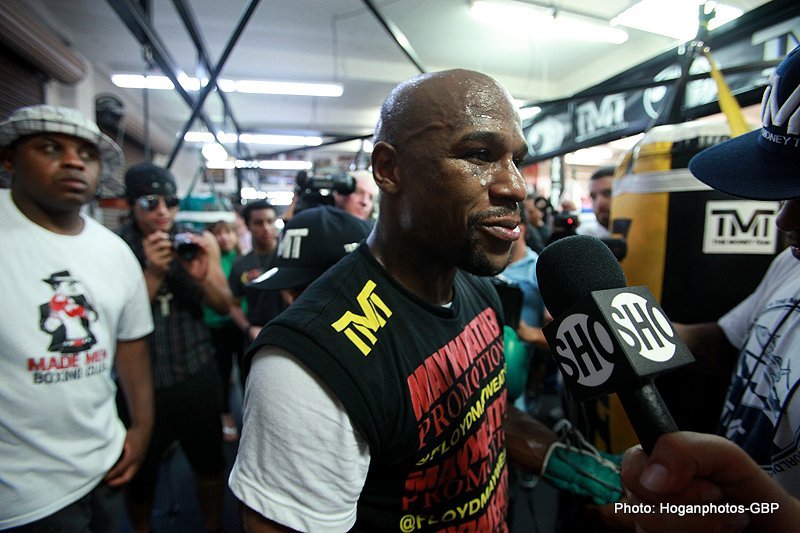 It's likely happened to one or more of us at some point.
You've made your purchase and you're already within steps of your car. Suddenly….you are hit with an epiphany which is just as brutally effective as Floyd's lead right. You then realize that it's too late. All purchases are final. You can't instigate a return and you can't hit the back button. It's yours or at the very least, it has your name on it.
Saturday night's boxing buffet was coined "The One". We'll see unified super welterweight world champion Saul "Canelo" Alvarez face undefeated eight-time, five-division world champion Floyd "Money" Mayweather. Nice. The MGM Grand Garden Arena will open from end to end for the weigh in alone. When it's in the bag, Floyd will likely tell us that he's focused, hungry and beyond ready. That's livable. Will he still claim it's all part of the "Mayweather Experience"?
He just might…and there will be of course those who testify that the masses of adoring Mexican fans will show the exact opposite.
Ricky Hatton thought the same way.
He brought throngs of English fans to Las Vegas in December 2007 and he was confident that the vast majority of the crowds pulled for him. He was right, of course. Did it matter? No. He was defeated and Floyd Mayweather, Jr. took the big lion's share of the payout as well.
If the recent revelations made by Leonard Ellerbe are to be taken seriously, then the entire population of Mexico won't stop Floyd from raking in close to $100 million for this fight alone.
Let's cut the "mierda" and be straight with ourselves. This is a smash and grab job being done under the hot lights of Vegas, but being done so in broad daylight could have been just as equally feasible.
We collectively laugh at victorious fighters who call out Mayweather when the microphone is in their faces. "Who are they to think they deserve a shot at the best of the best?", we may ask ourselves. Some, but not many asked the same of Canelo Alvarez's resume. Sure, he has a chance, but so does any fighter. A chance which could be preceded by many a zero percentage-wise, but it's still a shot.
Keep on playing those mind games…forever. According to Mayweather, his red headed opponent from Guadalajara is "just another opponent"? If so, then why did he sign up? It can't be the money. No, it must be the money. If the hype is great enough to beckon fans to camp overnight for a prime spot for the weigh in alone, then the work of those in charge is just about finished.
Canelo is likely to find out relatively soon on Saturday night that he's been duped in the worst way, ala' in front of the world when he sees just how good Mayweather really is.
It's taken some of us longer than others to openly profess this admission, but it's the stark truth. It won't matter in terms of the grand picture, though. The register will have closed and there will be no refunds. Boxing is king in Mexico (alongside Futbol) and the promotional see have done well with their proverbial tug of the nationalistic necktie. By midnight Saturday, it will have wound its way to a noose.
We'll see the Mayweather Express again in May 2014. The bout (whoever it involves) will sell itself and it won't be a question of how good the selected challenger may be. Floyd will be 37 and may have slowed just enough to open a window of opportunity.
Who can know?
It's not happening tomorrow, though. "The One" is actually "Just One". Yes, he's got his bit down. He's still having fun and he's still the one.