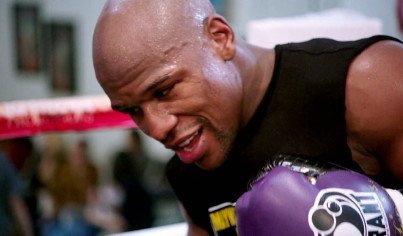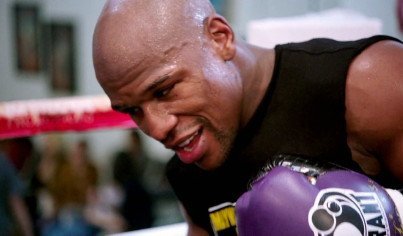 By Mark Klimaszewski – This May 4th, "Cinco De Mayo" weekend once again plays host to a boxing extravaganza featuring none other than undefeated pound for pound great, Floyd Mayweather Jr.
Hoping to take his crown is multi-weight 'world' champion Robert "The Ghost" Guerrero. In many people's eyes this should be Floyd's toughest test since Oscar De La Hoya lost to him by a split decision, which incidentally was also on Cinco De Mayo weekend in 2007.
The Ghost has certainly seen his stock rise recently with a decent win over then-undefeated, but unheralded, Selcyk Aydin of Turkey and a thrilling but messy win over previous Welterweight WBC Champ Andre Berto; the fact he had to jump up two weight classes from 135lb to 147lb before pulling off these wins makes them even more impressive.
But is it a step too far to suggest Guerrero poses more of a threat than Miguel Cotto did last May? Indeed, Cotto was certainly past his best. Yet he put on a superb, skilled and hugely spirited performance against Mayweather, giving him his most hard-fought victory since his controversial win against Jose Luis Castillo in 2002. Also, that was at 154lb, a weight Cotto was more comfortable at than Mayweather. Yet the man known as "Money" still managed to end the night with a wide points win.
Guerrero has – in his rise to welterweight – given away a lot of his speed and skills, and now fights a much more 'rough and ready' type of battle plan. His wins against Aydin and, in particular, Berto were gruelling affairs where he had to take significant punishment to come away with a victory. He now possesses a fan pleasing style, although it is a little on the scrappy side at times. Yes indeed, The Ghost has proved his resilience and toughness in his two welterweight bouts, of that there is no doubt. But can this style be the one to finally crack the puzzle that is Floyd Mayweather Jr?
It's safe to say Guerrero's chin is solid. And Floyd doesn't possess the kind of power to trouble Guerrero too much. But landed with accuracy and more importantly- frequency- those shots will accumulate and sting Guerrero over the course of the fight. But, still, I don't see this one ending early. I believe Guerrero's chin, heart and tenacity will prove too much for him to be stopped. But I don't believe that the Guerrero who beat Aydin or Berto has what it takes to beat one of the most skilled operators of our time. Even if Floyd is on the downhill side of an illustrious career, he still possesses more skill and ring IQ than almost any other active fighter today. Love him or hate him, his ability is undeniable.
Guerrero himself has stated that Floyd is in decline and that he is catching him at the right time. His huge faith, that his divine purpose is to be put in this position by the will of God, to finally topple the unbeaten and outspoken Mayweather from his reign at the top of the pile, is one of conviction. Guerrero truly believes he is going to win and that makes him a truly dangerous foe. Mayweather loves to play the villain and subsequently a great many fans will tune in just to see him lose. It makes sense that a lot of fight fans are picking The Ghost to cause a huge upset. Is this the perfect timing for an ascending star to do what no one else has managed and take the "0" from Floyd's record?
For what it's worth, I believe the end result will be very similar to the Cotto fight. Floyd will have to overcome adversity and may be bruised and bleeding by the time the final bell rings. But when all is said and done, Guerrero will struggle to win rounds and gain ground. His flat footed, rough-house style may prove to his detriment as Mayweather peppers him with razor sharp counters from the outside. The Ghost's best hope is to play dirty and maul Floyd up close with vicious in-fighting; and he has to let his hands go. Put Mayweather out of his comfort zone and he may have a chance. And after all, in the "theatre of the unexpected", anything can happen. Whatever the outcome, it should at least prove to be an entertaining fight. After all, the fact that Floyd is showing signs of decline means he is more hittable, more vulnerable and thus means more action packed fights for the fans.
With several months to build the fight up, expect lots of media hype and trash talking from both men. The Ghost well relish his time in the lime light, getting great exposure on Showtime's Fight Camp 360, their equivalent of HBO's 24/7. Just remember that after all the hype and media storm has died down, the two combatants will be the ones left in the ring. And skills will be all that matters.