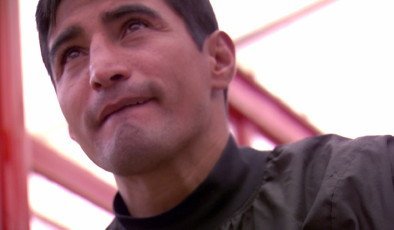 In the 2000s, they engaged in one of the most fierce, genuinely hate-filled rivalries in lower weight boxing history. Super-bantamweights/ featherweights /super-featherweights Marco Antonio Barrera and Erik Morales went to war three times – the first battle, from February of 2000 being recognised as one of the greatest fights in modern day boxing history – and they came to blows outside of the ring also. Simply put, these two did not like each other.
Barrera, who lost the first fight by controversial decision, won the rematch by debatable decision and then won the rubber-match by very close decision, seemed to rub Morales up the wrong way. The two could not be in the same room together without the very real chance of a fight breaking out! Up there with Ali-Frazier as one of the most intense boxing rivalries, really one that did not need any hype whatsoever, Barrera-Morales thrilled with it's brutality.
Yet in a quite shocking turn of events, one that would only be outdone in the surprise stakes if Donald Trump and Hilary Clinton shook hands and had mutual respect and affection for one another, the two Mexican greats appear to have made up. The legendary Julio Cesar Chavez recently posted a photo online, with the two smiling as they enjoyed a meal and a few drinks together.
"Here my friends Erik Morales and Marco Barrera eating happily. For a moment I thought they were already singing," Chavez wrote under the picture.
Barrera, looking far more trim than does his former foe, is all smiles, as is "El Terrible." It's too late for Ali and Frazier to make up and become friends, but if Morales and "The Baby Faced Assassin" can get along, so too can any other retired fighters who once held a grudge.
Who knows how the rift was mended, but it's great to see two all-time greats and definite future Hall of Famers (Barrera expected to be enshrined in June of next year) enjoying their well-earned retirement.
Now, who was the greater fighters of the two? On second thought, lets not start another feud!