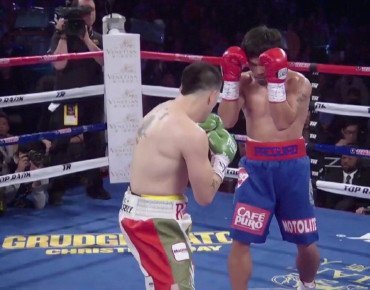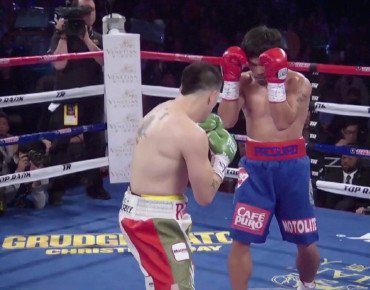 As expected, the two names that are involuntarily intertwined forever, Manny Pacquiao and Floyd Mayweather Jr. are back where they belong: in people's heads and forum boards.
Now that Pacquiao disposed on Brandon Rios, winning every single round of their fight according to most, Mayweather Jr. is being mentioned as a possible opponent sometime in 2014. Their match-up, at least in my opinion is unavoidable, and the two stepping inside the ring across each other is just a matter of time.
The question that Pacquiao vs. Rios was supposed to answer is whether Manny is still a viable competitive opponent for Mayweather Jr., but was that question really answered? Was Rios the test? According to Freddie Roach, the fight is still hot.
"Mayweather in his last two fights has been slow, he doesn't move as much as he used to. I think Manny's speed will overwhelm him. Mayweather is not good against southpaws. And he has trouble with speed," stated Roach.
Maybe Mayweather Jr. moves a lot less, and it is possible he is much slower than he used to be, but like it or not, he gets the job done in the same aw- inspiring dominant fashion against younger champions.
"My job is to fight and I will fight anybody who will fight me. I am willing to fight Floyd. So it is up to him," declared Pacquiao.
According to earlier reports and speculations, Bob Arums wants to make this fight happen, and is willing to sit down at the negotiations table and possibly play it by Floyd's rules this time around. I am assuming we are going to see this play unfold in the near future, but I have doubts that this fight is going to happen anytime before the second half of 2014.
More @ http://cgboxing.blogspot.com/
https://www.facebook.com/VitaliFightPress