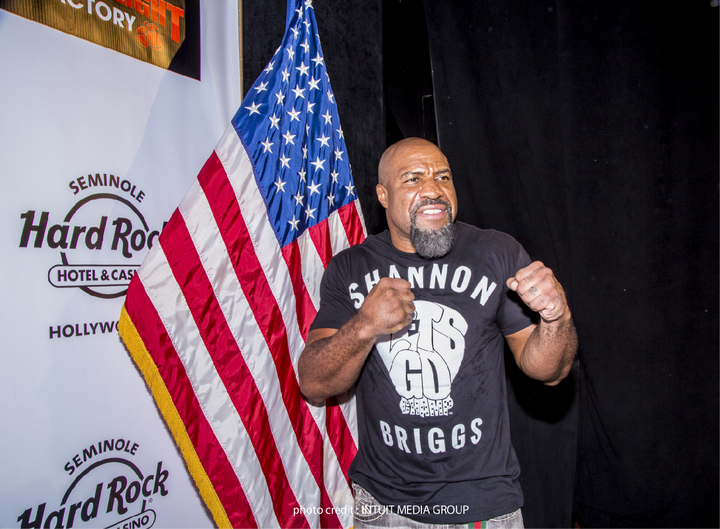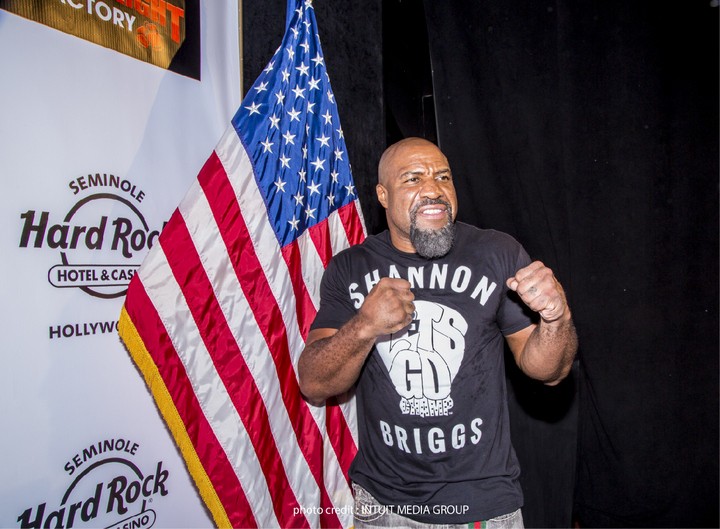 Shannon Briggs has finally landed himself a big fight. The 44-year-old former lineal and WBO ruler first chased, harassed and pestered Wladimir Klitschko for a fight, then Briggs turned his attention towards David Haye. Niether of these two took the bait (although Haye appeared to come close, verbally promising the vocal veteran a fight but then either opting to run away, according to Briggs, or not being able to find a pay-per-view platform, according to Haye).
None of that matters now though, as Briggs will face Lucas Browne, 24-0(21) for the WBA "regular" title before the end of 2016. The WBA has also agreed to sanction a Wladimir Klitschko-Anthony Joshua fight for the "super" title next year (but Joshua first has to come through okay against his Dec 10 challenger Eric Molina, which is by no means a foregone conclusion). Also ordered by the WBA is the fact that the winner of Briggs-Browne must defend against Fres Oquendo within 120 days of their rumble being over with.
And say what you want about Briggs, and about Browne, and about the boxing ability the two men possess – but this fight could well prove to be a fine action fight, a fun fight and a value for money fight. Neither guy has anything you could call an elusive style and both men can punch. With the two big men certain to be pretty much stood right in front of each other, the leather will fly. Briggs is the older man by close to a decade and he has more world class experience, power and number of fights and KO's (both wins and losses).
Browne is younger and fresher and he is hoping to land home country advantage with the fight held in Australia.
"Let's go, champ!" Browne said, borrowing Briggs' oft-used catchphrase. "Briggs is a big man with a big punch and it's going to be a great fight. Let's hope it's here in Australia."
Wherever the fight is held it promises to be worth tuning in for. But who wins? Briggs, 60-6-1(53) will be very dangerous in the early rounds until his inevitable fade as his always questionable stamina deserts him (Briggs never had a full tank, even as a young fighter), and if the fight does go beyond, say, four or five rounds, gym rat Browne's conditioning will take over.
Briggs early or Browne mid to late; take your pick!