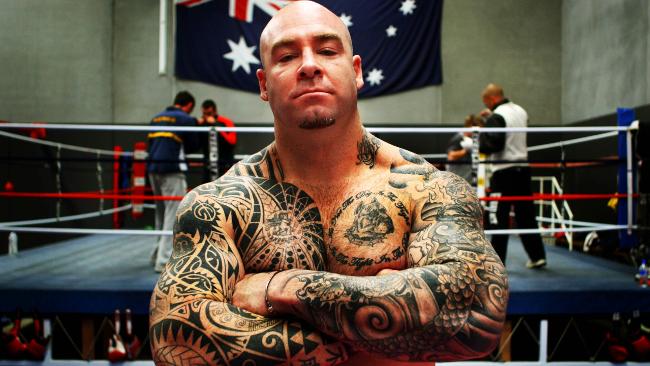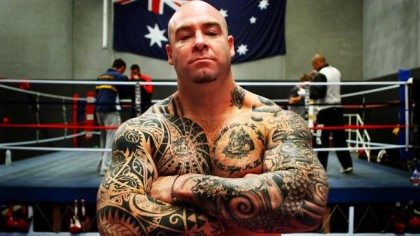 Undefeated Aussie Heavyweight Lucas "Big Daddy" Browne is about to once again invade the United Kingdom when he faces Richard Towers on November 2nd in Hull, England. The bout is a final eliminator for the Commonwealth title, a belt that no Australian has held since the great Peter Jackson in 1892. Browne 17-0 (15 KO) departs Australia on October 20th, giving him plenty of time to acclimatise and to also fine tune at Ricky Hatton's Hyde gym.
"I can't wait to get over to the UK and perform. I've got plenty of British and Irish fans following me on twitter and facebook and I hope they either come on the night or tune into Sky Sports. Richard and I are good friends, but this is strictly business. He's standing in the way of my goals, so I need to take care of that."
Both Browne and Towers are no strangers. They have sparred numerous times together in Sheffield and have previously been scheduled to fight on two occasions. The first bout was cancelled due to a sparring injury suffered by Towers, who is also undefeated at 14-0 (11 KO). The pair were re-scheduled in Australia, only to see Towers denied a visa.
"It certainly is third time lucky," said Browne's manager Matt Clark. "I believe we're going to see a career best performance from Lucas. He's preparing extremely well, without any distractions and he's ready for this next step. His fan base in the UK and Ireland is growing rapidly and a good performance here might see him face defending Commonwealth champion David Price in his next bout."
Browne explained that while his primary focus is Yorkshireman Towers, Price is also a target. "I'm not looking beyond Richard Towers, but I want that Commonwealth belt and the prestige that comes with it. If David Price is holding it, then he's in my sights. I'm hearing whispers about Joey Parker wanting to fight me in New Zealand. To be honest, I don't know much about him at all apart from that he was a good amateur. If he continues to build and improve then maybe that fight can be made, if he wants it."
"Right now, Joey Parker has nothing that we want," stated Clark. Our aim for some time is the Commonwealth crown. Parker doesn't have it, so he's not on the immediate radar. I only caught highlights of his last bout on the internet, but he got the win despite being tagged and cut. I'm sure he'll continue to learn his craft as a professional and maybe they'll cross paths down the line. At this point in time, all we're looking at is Richard Towers."