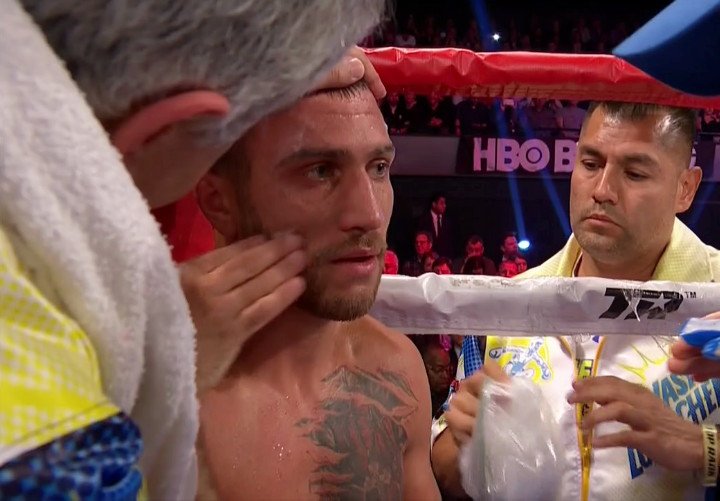 There is no doubting the talent of two-weight champ and reigning WBO super-featherweight king Vasyl Lomachenko. It is also undeniable that the 28-year-old Ukrainian is hovering as close as can be to the top spot, pound-for-pound. Some fans and experts suggest "Hi-Tech" is already fully deserving of the top spot.
That much is debatable – considering the formidable talents of special fighters such as Andre Ward, Roman Gonzalez and Gennady Golovkin – but promoter Bob Arum, who looks after the finest, most prominent 7-1 boxer in history, has ensured even more debate amongst fight fans. We've already read the Top Rank boss's statement, one made from the heart, regarding how Lomachenko has impressed him more than any fighter since the peak Muhammad Ali – but Arum also says he feels the southpaw talent is more of a fully formed package than the one and only Floyd Mayweather Junior (who, like the immortal Ali, was once promoted by Arum).
Speaking with the media in Las Vegas just after Lomachenko's dominant stoppage win (quit job) over a frustrated/intimidated Nicholas Walters, Arum again sang the praises of his new star. Arum said there is nobody these days who can compare with Lomachenko – including both Ali and Mayweather.
"Since Ali, and don't say I'm comparing him to Ali, because I'm not. But since Ali, that first Ali (pre-exile) there's nobody like Lomachenko, including Mayweather – who is a great, great technical fighter, tremendous – but nobody has the whole package of skills and balance like Lomachenko. I mean, this is a real magician. This is somebody special. I mean, you don't win all those amateur fights and have that amateur career without being special."
Lomachenko's amateur numbers are indeed truly outstanding at 396-1 (the sole loss subsequently avenged twice) but is the 7-1 pro really comparable to both Ali and Floyd? Again, a subject for debate. But the way Lomachenko is going, his greatness will be indisputable soon enough. If it isn't already.
All the 130-pound sensation needs is the longevity Ali and Mayweather had, this securing their greatness in the opinion of the experts. At age 28, and with no signs of doing anything other than getting better and better, maybe Lomachenko will show he has this too. Certainly, it's going to be a ton of fun watching to find out.