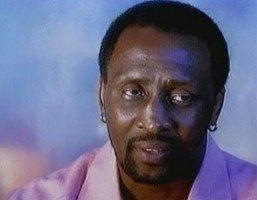 Once a cauldron of activity, a building that housed a boxing gym that saw such special talent as Thomas Hearns, Hilmer Kenty, Milton McCrory and other future world champions hone their craft under the tutelage of the late Emanuel Steward, the old Detroit Kronk gym was sadly destroyed by fire over the weekend.
Police in Detroit strongly suspect arson and the building, which closed in 2006, is now mere debris. An investigation is now underway.
Multi-weight king Hearns, who credits the gym, and Steward, with changing his entire life and of giving him the opportunity to become the great fighter was was in winning world titles at welterweight, super-welterweight, middleweight, super-middleweight and light-heavyweight – spoke briefly with Detroit Free Press and "The Hitman" could not hide either his sadness or his disgust at what has happened to the building that was once both his workplace and almost his very home.
"It's just sad to see that people didn't value this place like we did," Hearns said. "What this building brought for me was a chance at life. I got a chance to become somebody out of this building right here. To see it like this is pitiful – just pitiful."
The old Kronk gym had been closed, the building vacant since 2006, but the Kronk legend lives on in the new gym, opened by Steward's daughter, Sylvia Steward-Williams and ran by Javon Sugarhill Steward, Emmanuel's nephew. Both are as saddened as Hearns is by the news of the fire.
"My father's heart lived in that gym," Steward-Williams told The Detroit News. "He'd still pay for [the property] even after we moved out because his heart was so much with those kids who wanted that space to train. We never expected this. It's devastating, especially since my father passed (in 2012)."
Synonymous with boxing greatness, the old Kronk gym will be sadly missed by each and every fighter who trained there. The number of great fighters who sharpened their skills inside the gym really is too long to list. Let's hope whoever committed this crime is suitably punished soon.