Canelo Alvarez KO 11 Sergey Kovalev: Saul Canelo Alvarez (53-1-2, 36 KOs) scored an 11th round knockout victory over Sergey Kovalev (34-4-1, 29 KOs) to capture his WBO light heavyweight title on Saturday night at the MGM Grand in Las Vegas, Nevada. Canelo hurt Kovalev with a left and then took him out with a chopping right hand that sent him down on the canvas. The bout was stopped on the spot by the referee Russell Mora. The fight was stopped at 2:15 of round 11.
The time of the stoppage was at 2:15 of round 11. Two of the judges had Canelo up 96-94, 96-94, while the third had it 95-95. The fight looked like it was even. Kovalev appeared to have won five rounds easily, but he was the B-side in this contest. What's interesting is that Canelo, the challenger, came into the ring second. Normally it's the champion that comes into the fight second. Stuff like that made it clear that Kovalev likely wasn't going to win a decision.
Kovalev made the mistake off focusing on his jab, and not enough on throwing his power punches. Even Canelo admitted afterwards that Kovalev was trying to win on points, and he wasn't going to let him. As it turns out, the judges weren't going to give it to him either. Kovalev just gone all out with power, and tried his best to score a knockout.
At the start of the 11th round, Canelo stepped on the gas and started to throw his hardest shots. Kovalev was too exhausted at that point to whether the storm. Although Kovalev tried to box, he made the mistake of letting Canelo catch him along the ropes, and that made it easy for him to land his big power shots to score the stoppage.
The performance by Canelo showed clearly he doesn't have the size to go any further in the light heavyweight division to take on the #1 guy Artur Beterbiev. That's a guy that would likely be a complete disaster for Canelo, and he and his trainer Eddey Reynoso aren't going to take that fight. They didn't mention Beterbiev's name despite the fact that he's considered the best fighter at 175 right now. Instead, Canelo said he's thinking about moving back down to 160 or 168. He did said maybe he might take a fight at 175, but he didn't sound convincing.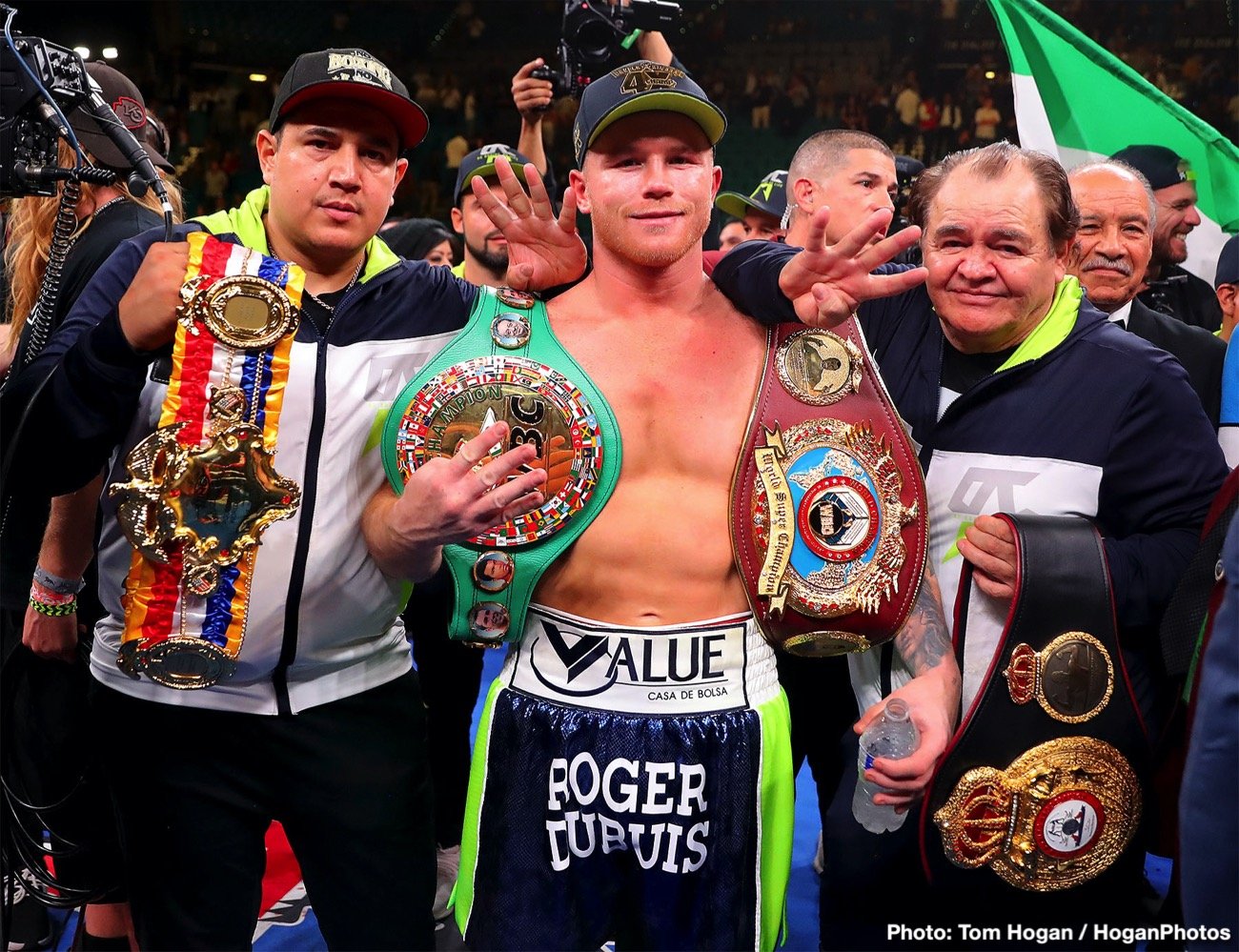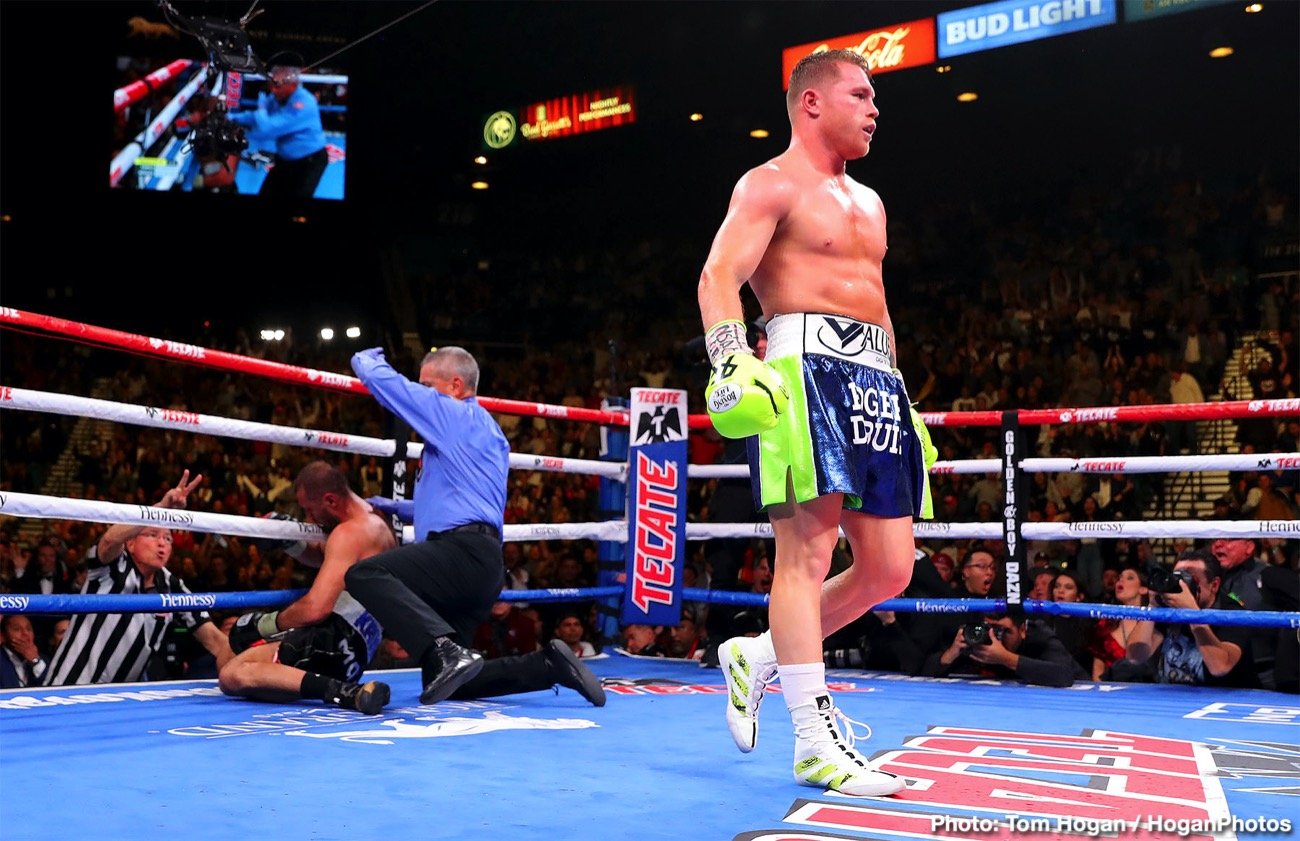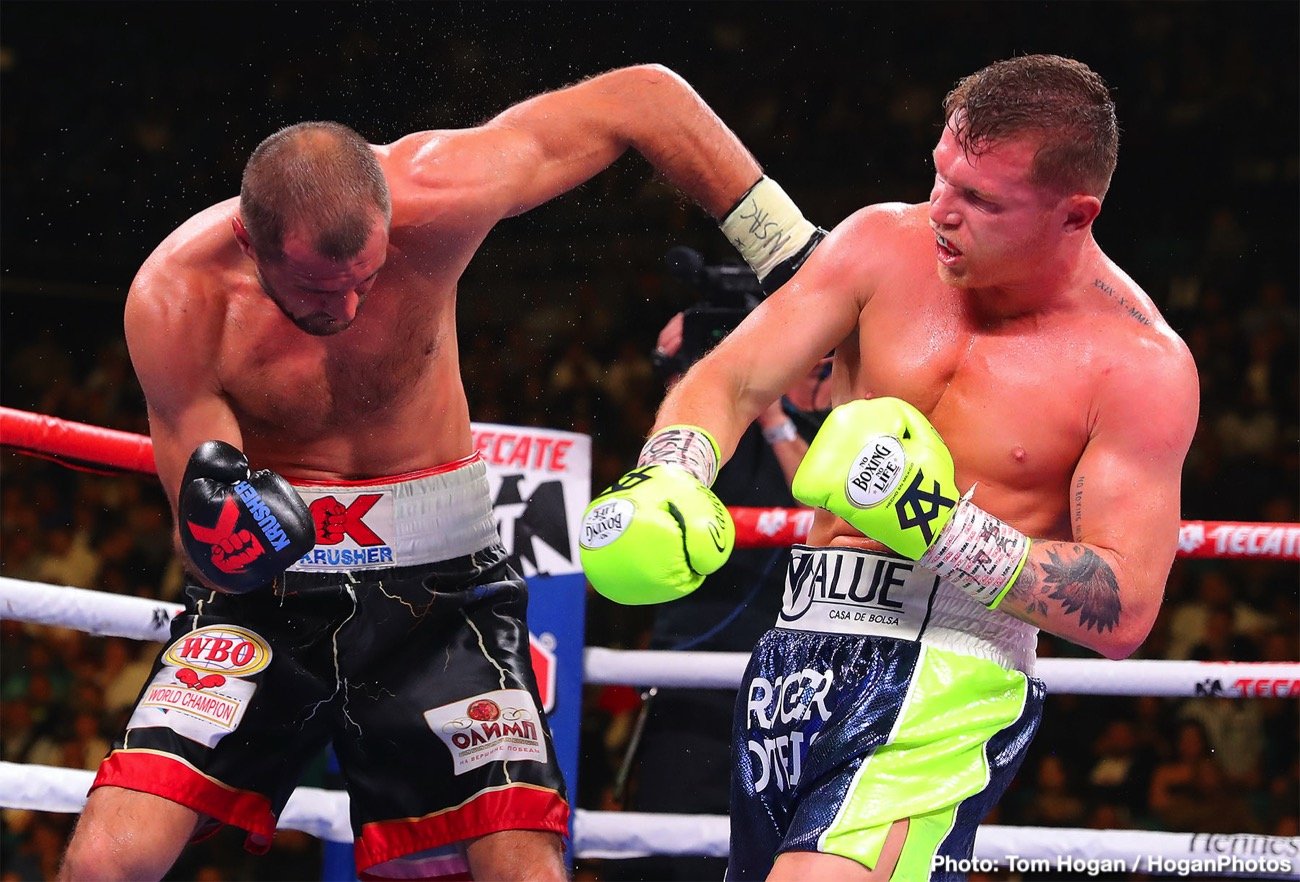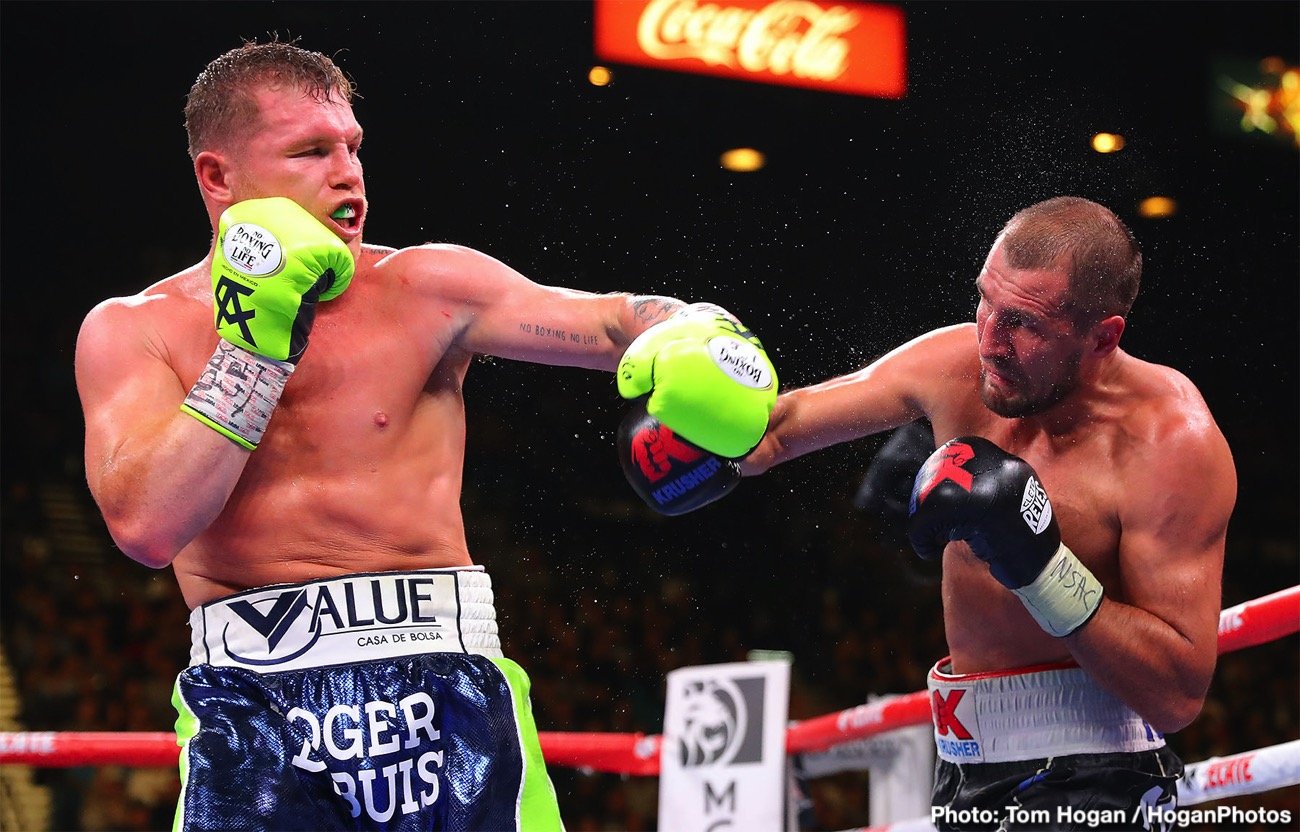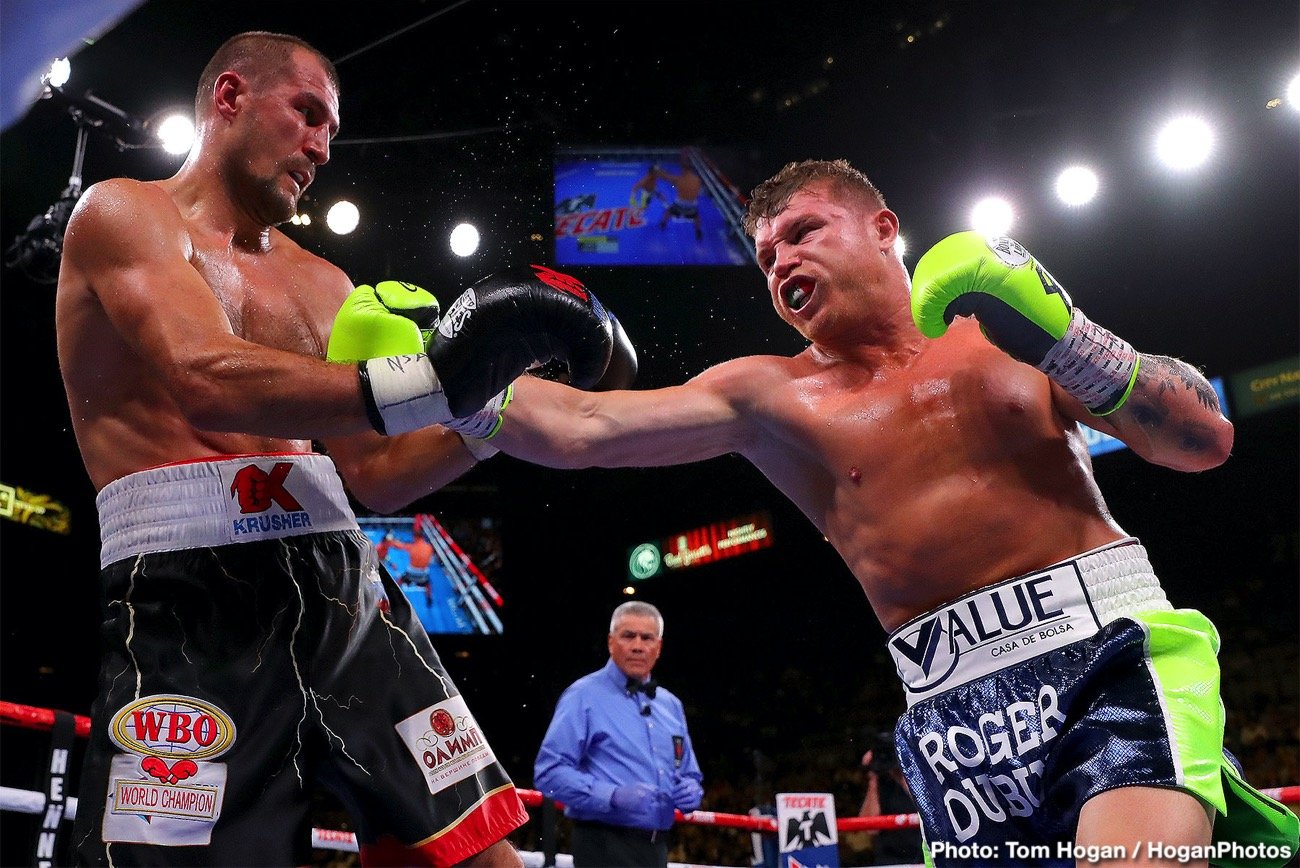 Ryan Garcia KO 1 Romero Duno
Seniesa Estrada TD 9 Marlen Esparza
Blair Cobbs W TKO 6 Carlos Ortiz
Bakhram Murtazaliev UD 10 Jorge Fortea
Evan Holyfield TKO 1 Nick Winstead
Tristan Kalkreuth UD 4 Twon Smith
Meiirim Nursultanov UD 10 Cristian Olivas