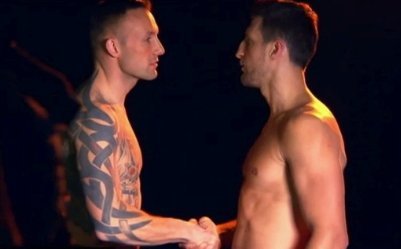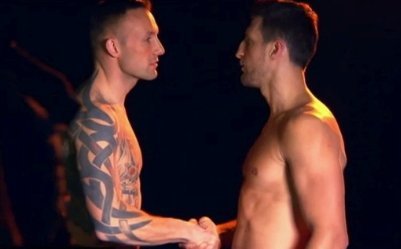 We've seen IBF super middleweight champion Carl Froch (30-2, 22 KO's) talk about retirement if he were to lose, and now WBA super middleweight champion Mikkel Kessler (46-2, 35 KO's) is saying he'll retire if he loses to Froch in their fight this month on May 25th at the O2 Arena in London, UK.
I don't know that I believe that Kessler will retire no matter how bad he looks in getting beat by Froch, but I do think it's a smart way to market the fight. When you make the retirement threat, boxing fans seem to pick up interest in the fight thinking that it could be the last time they see a particular fighter making the threat.
Kessler said this as quoted by the independent.co.uk "The hunger is not what it used to be. If I can't win this fight then I'm finished."
Kessler shouldn't take it so serious because it's not as if either of these guys is the #1 fighter in the division. That title belongs to Andre Ward. All this fight settles is who may or may not be the #2 fighter in the weight class. There's still Adonis Stevenson that will need to be dealt with in order to have a real guanine #2 fighter in the weight class.
Kessler did a good job of beating Froch three years ago in winning a close 12 round unanimous decision. Kessler was able to beat Froch in the exchanges and when the action was on the outside. However, Kessler hasn't been all that active since then. In fact, he's only fought three times in the last three years in beating Mehdi Bouadla, Allan Green and Brian Magee.
In contrast, Froch has been a little busier but not a lot in fighting five times in the past three years in wins over Arthur Abraham, Glen Johnson, Lucian Bute and Yusaf Mack, as well as a loss to Andre Ward. The area that really separates the two in the past three years is the level of competition.
Froch has faced much better opposition for the most part than Kessler, and that could give Froch an edge. I say it could because things like this frequently don't matter much. It basically comes down to a style match-up more than level of competition when you get to the stage where Froch and Kessler are.
More fights against better opposition frequently only means that the fighter that has the tougher fights is more worn down. Froch hasn't looked worn down in his last two fights, but he also didn't take much punishment in his wins over Mack and Bute.
Pretty much the entire boxing world is picking Froch to win this fight, as they see him as having too many things in his favor for the rematch, such as being the more active guy, better power, looking better and fighting at home. I'm not sure that I agree. I think Kessler still wins it.
Once the punches start being thrown the old fighting spirit will emerge in Kessler and I see that motiving him to not finish second best. The crowd will motivate him and he'll step right back to where he was in 2010 when he got the better of Froch in Denmark.