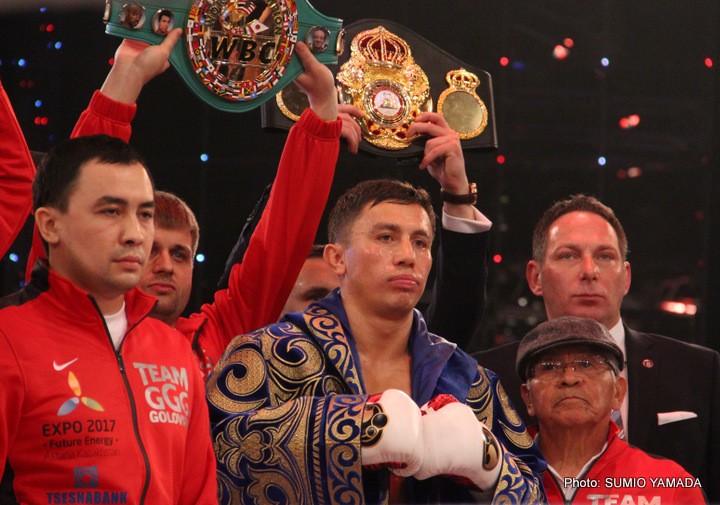 Ken Porter started out the interview by saying that 'we' have some guys that could beat triple G. He explained by 'we' he meant American talents and then discussed a few potential names which could accomplish that kind of feat.
The first names he mentioned were fighters currently campaigning at 168lbs. Andre and his brother Anthony Dirrell. These are certainly two talented fighters, but aside from the fact they are not currently at Golovkins weight, I do not think they are big enough names to be on his radar. Golovkin and his team have said that they will move down to 154 for Mayweather, or up to 168 for a big fight, but when they said big fight I assumed they meant someone like Carl Froch or Andre Ward. Those names are the type which would raise his stock and expand his fan base. Whilst the Dirrells are talented boxers, do they really have the name associated with making the best fights in the world?
Mr Porter then went on to say Andre Ward, possibly at a catchweight and then even Peter Quillin, and after that even Bernard Hopkins. What he explained following those comments was true. He said that Bernard really gets up for fights where he takes on a younger champion and beats them. We saw Hopkins do the same thing to Pavlik at one point, Tavoris Cloud at one point and even Felix Trinidad back in 2001.
Hopkins has made a career out of upsetting younger champions and this could be another situation like that, but I think at 50 years of age I would not recommend Hopkins get into the ring with such a brutal puncher. I know he has never been stopped but I didn't enjoy watching him helpless against Kovalev and a repeat showing of that wouldn't be ideal for me.
Interestingly, Ken Porter finished at that point not naming any non American fighters. Certainly Alvarez, Cotto, Froch and Julio Cesar Chavez Jr would have been fighters on my list, but apparently those didn't make the cut, or even the conversation in this case. It is also a little strange that only one of the five names mentioned currently fought at Golovkins weight of 160.
Many people now are expecting Golovkin to make the move north to 168 in hope of finding better opposition, but that could be a shame because he was well on his way to setting a record of consecutive title defences at middleweight. At the end of the day its more about who he fights and what kind of money he makes and legacy he leaves behind, but personally I wish there were more top middleweights around to challenge this man.