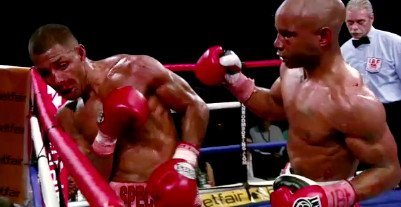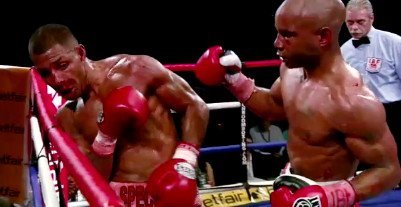 Unbeaten welterweight contender Kell Brook (29-0, 19 KO's) will get a second shot at proving that he's the better fighter than American Carson Jones (35-9-3, 25 KO's) when they face each other on July 13th in a rematch at the Craven Park Stadium, Hull, Yorkshire, UK.
Brook and Jones fought last year in July with Brook winning a controversial 12 round majority decision in Sheffield. The fight looked to be more of a draw, if not an outright win by Jones because Brook took major punishment in the last six rounds of the fight and was staggering around the ring in the 12th after taking a serious lambasting from Jones.
You can make a strong argument that Brook would have been knocked out in that fight had the referee not stopped the action in the last 20 seconds of the fight to give Jones a lengthy warning for something he had done. At the time Brook could barely stand and the time that clicked off during the warning was enough for Brook survive the round.
Although Jones asked for a rematch, Brook was moved on and put in a mismatch against Hector David Saldivia last October, which Brook easily won by a 3rd round TKO.
Brook had a chance to get a title shot against IBF welterweight champion Devon Alexander but he royally blew it by suffering two injuries, one to his foot and the other to his ankle that messed up his big chance to get the fight. Now, Brook has to work his way back into another title shot by trying to beat a guy that he arguably lost to last year.
Brook's promoter Eddie Hearn sees this as an easy fight for Brook. I'm not sure exactly why he feels this way because if he couldn't beat Jones without controversy last year then why should things be any different a year later with Brook having done little since that fight.
I see Brook's stamina problems resurfacing in this fight. Hearn said that Brook took care of his stamina issues with the help of dieting, but I'm not so sure about that. I think we'll see the same exhausted Brook in the 2nd half of this fight as we did last year when Jones took him deep and gave him a thrashing.