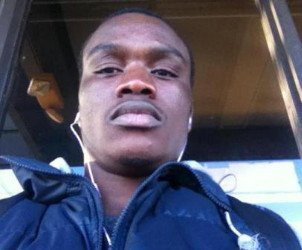 US based Ghanaian fighter, Samuel Kotey Neequaye takes another step towards championship glory when he faces Guillermo Sanchez in a Welterweight contest scheduled for 10 rounds on June 7 at the Turning Stone Resort Casino, Verona, New York.
Undefeated Neequaye (19-0, 15 KOs) has pledged nothing but victory over American of Puerto Rico descent, Sanchez (13-8, 5 KOs) as he bids for recognition and cracks at title fights in his quest to follow in the footsteps of his childhood heroes, Azumah Nelson and Ike Quartey to become world boxing champion.
Kotey Neequaye, for whom this will be his third fight in the US since arriving last year, is asking for prayers and support from his countrymen back in Ghana as he continues to fight in honour of the homeland.
"I thank God first and foremost for all his blessings. I want Ghanaians to know that I'm fighting for them and I promise to bring glory to the nation. I ask for prayers from everyone so as I can keep on winning and hopefully I can become a world champion soon," Kotey Neequaye told the Ghana based website www.sportsinghana.com from his US base.
He continued: "I want to assure all Ghanaian's that I will never let them down and I will continue to keep winning and dedicate myself to my craft and push myself to the limit.
"I know Guillermo Sanchez is preparing well and would like to do whatever he will do to win but I have a game plan for every opponent and it will be a toe to toe battle and at the end my hand will be raised."