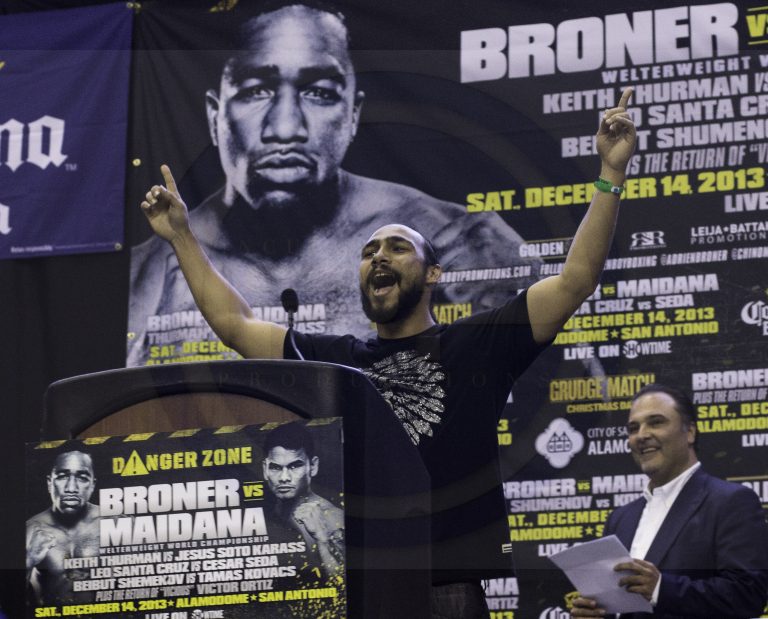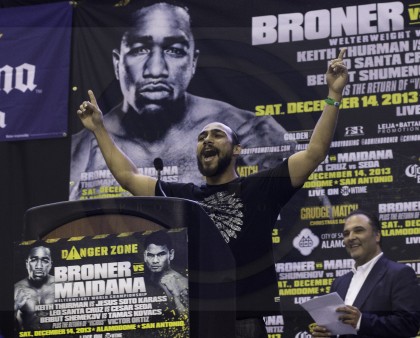 Photo and video courtesy of Carlos Sacriste
Every fighter at the world class level gets tested, in which they're forced to prove their mental and physical durability. It's what truly separates the good from the elite.
Interim WBA Welterweight title holder Keith "One Time" Thurman was given that proverbial "trial by fire" in his last outing against hard punching Argentine Diego Chaves, and passed the toughest test of his professional career with flying colors.
On December 14th, in San Antonio, Texas, the 24 year old fighter insists that the boxing world will see even more from "One Time" when he steps in the ring with rugged fight veteran Jesus Soto Karass.
"Soto Karass is one of those fighters that you do not want to underestimate," stated Keith Thurman. "To me, that's the one thing that I would have to worry about going into this fight. I really can't afford to be overly confident when fighting someone like Jesus Soto Karass. Look what happened to Berto in his last fight."
"He has a strong will, he's tough, he's durable, but Keith "One Time" Thurman…I'm a special kind of breed, I'm a special kind of fighter. I'm going to attack him from all different angles with all sorts of power. I'm going to be mixing it up, changing it up, and we'll see how long he lasts."
The undefeated Welterweight showed more of his technical prowess in the ring against the formidable Diego Chaves, in which he was forced to step outside of the pocket and use lateral movement with quick, sporadic combinations to the body and head; eventually breaking down his opponent.
Keith is adamant that he will display even more of his craft against an experienced and durable fighter like Jesus Soto Karass.
"I have a lot more to show the world of boxing," claims the Clearwater, Florida, native. "You guys are only getting to only see a small portion. You guys only see one fight at a time. So many boxing writers are stating that Keith Thurman is getting better with each performance."
"I've always been this good, but it takes certain fights and style match-ups to bring it out. Every fight is different. Against Diego Chaves, you were able to see 80% of the real Keith Thurman. Slowly but surely, people are going to see that I'm more than just a puncher, and I'm going to be a real problem for everyone in the Welterweight division for a very long time."
The confident boxer/puncher is scheduled to face Jesus Soto Karass in the co-main event of a packed Golden Boy Promotions fight card, which is slated to be televised on Showtime Championship Boxing, December 14th, from the world renowned Alamodome in San Antonio, Texas.