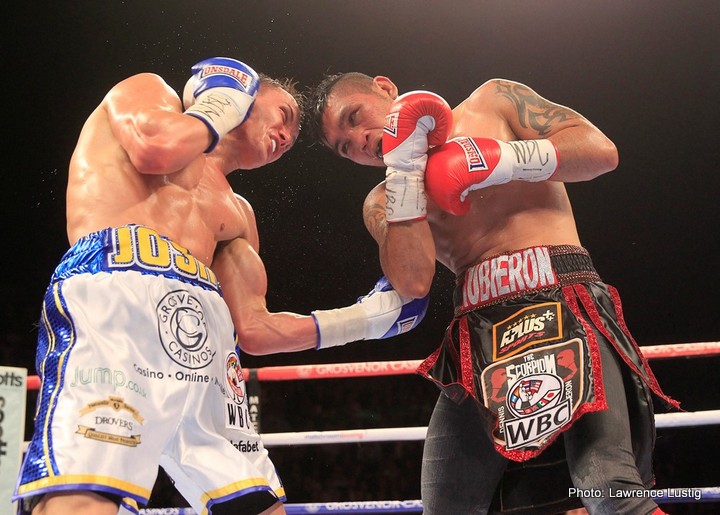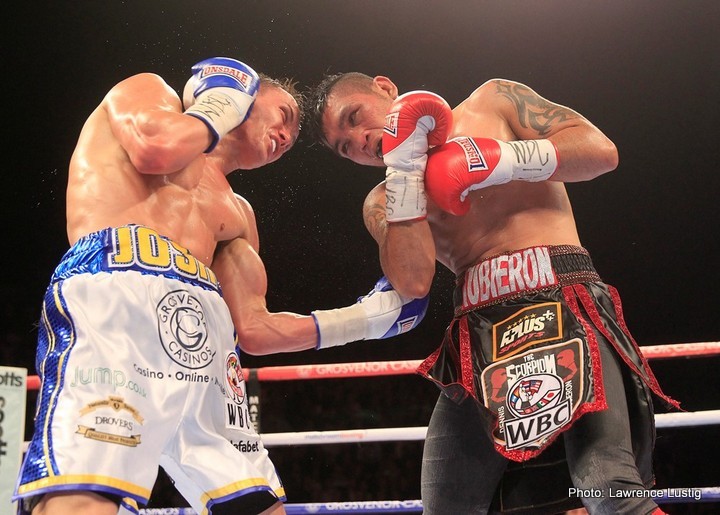 Steve Wood, head of VIP Promotions and manager of WBC International featherweight champion Josh Warrington, has responded to recent claims made by boxer Lee Selby.
Selby, the IBF World featherweight champion, and his team issued a press release this week claiming Warrington was 'running scared' and had pulled out of a scheduled summer showdown. Wood, however, has refuted those accusations and insists the Welsh fighter has resorted to desperate measures to try to land himself a payday. "To be honest, we're all a bit embarrassed by the actions of Lee and his team in putting out that press release. On the contrary, Josh Warrington would like to assure Lee that he isn't unwanted; as it appears he is by the American promoter [Al Haymon] he ran to after leaving Matchroom.
"Lee's statement saying Josh is not interested and 'running scared' is just ludicrous. The simple truth is that August 6th is not the right time as Josh is getting married on August 20th. Josh actually wanted to take the fight but his team – father and trainer Sean O'Hagan and myself – advised it wouldn't be professional to prepare for a world title fight with his wedding imminent.
"Anybody that knows Josh is aware he is a huge family man and his fiancé, Natasha, will soon become part of that family. They have both put a great deal of planning and expense into preparing for their big day and Natasha has already sacrificed a great deal in supporting Josh in his career. So it would be simply wrong to cancel when the day has been in planning for over two years.
"We actually feel sorry for Lee as it appears his management team don't have a plan for him and he is getting desperate by issuing silly statements to try to generate interest in himself. It's extremely embarrassing that a world champion has to start making false claims in order to try to get himself a fight.
"From the outset, this fight has been talked about being at Elland Road, the home of Josh's beloved Leeds United Football Club. It was mooted to take place in June this year but that hasn't happened and it appeared the 'Selby' fight would have to wait until next year. Selby was originally asking for a 70/30 split and then 60/40 from the Elland Road event when Josh was the one selling the tickets, so maybe this was why it went quiet. It was actually only last week that August 6th and Leeds Arena was mentioned, which seemed strange as it was never seen as an Arena fight.
"To be honest, it seems the reality is that Selby actually has nowhere else to go after Leo Santa Cruz took the Carl Frampton fight and he and his team are now desperate. Why wasn't August 6th and Leeds Arena discussed a month ago when both Lee and Josh won their respective fights?
"The truth is that Josh has a good team behind him, we have a plan and are sticking to it. If Selby is still world champion, then we can fight in December this year if the Arena figures stack up, we'll sign tomorrow. If not, then we can do it in June 2017 at Elland Road, as long as Selby is reasonable with his demands for the football ground event, unlike this time.
"We urge Lee not to feel unwanted or unloved, as Josh and his team do want the fight, but it will happen when it suits us. The unfortunate situation for Lee is that he is the world champion but, in this case, we are the draw as was indicated by his desperate press release."
####
Team Selby – Warrington Running Scared Of Selby
World featherweight champion Lee Selby has accused his British rival Josh Warrington of "running scared" after the Leeds fighter pulled out of talks for a huge domestic showdown this summer.
IBF champion Selby was eagerly looking forward to a clash with unbeaten Warrington in either July or August, but negotiations have been halted as the Leeds boxer says he wishes to concentrate on his forthcoming wedding this summer.
Warrington has repeatedly claimed he is determined to face Selby in the ring, preferably in front of his home crowd at Leeds United's Elland Road – and Selby was happy to make the fight happen even on 'away' soil.
As IBF champion Selby was also prepared to take less than a 75 percent cut of the purse, so determined was the Welshman to make the fight happen, but negotiations have now ended.
"This is a plain and simple case of one fighter, Josh Warrington, losing his bottle at the thought of facing me," said Selby, who made a second successful defence of his crown last month with a unanimous points win over American Eric Hunter in London.
"There is surely nothing worse than a boxer talking the talk, telling all his fans this is what he wants to happen, then pulling out. It has happened many times before in boxing and unfortunately it has happened again as Josh Warrington is running scared.
"The excuse is he wants to get married towards the end of August and needs to concentrate on that. I've heard some pretty feeble reasons before for running away from a fight but that's a new one even on me.
"The fact is the fight was there to be made, I was more than happy to give him a better than 25 percent stake of the purse as he would not have been my mandatory challenger, but even that didn't bring him to the negotiating table.
"I was looking forward to the challenge of silencing Warrington's Leeds fans. I would have taken him apart because I belong on a different level to him. To come out publically and say he wants the fight and then when push comes to shove he decides to pull out. I hope his supporters are now aware they are following a fighter who says one thing, but means another.
"Maybe I should have seen this coming Warrington ducked his mandatory Ryan Walsh when he was British champion. Ryan is a good fighter that I defended my British title against in a tough fight. Warrington then relinquished the European title instead of facing mandatory challenger Alex Miskirtchian. Bottling the big challenges has followed him through his career.
"I will box anyone. I had a tricky first defence in America against a former three-weight world champion in Fernando Montiel. Just days before the Montiel fight I found out one of my closest family friends died, but I am a fighting man and I got into the ring and got the job done. That's what I am like. I then had another really testing mandatory against Eric Hunter, but I didn't cry off like Warrington has done. I got down to business and beat them both."
"To all the Warrington fans in and around Leeds, I can only say I'm sorry the fight isn't going ahead, but the blame for that isn't mine. I was happy to come to Leeds to fight their man, but Josh Warrington doesn't want anything to do with me in a ring. Those are the simple facts. Warrington's supporters can draw their own conclusions.
"As far as I'm concerned that's the end of the Selby v Warrington saga. I will now move on to the big fights and biggest tests in the featherweight division. His only chance of facing me is to get into my mandatory position and then he can take his 25 percent split of the purse."
Selby's manager Chris Sanigar said: "This is a major embarrassment for Warrington and his team. A couple of weeks ago Eddie Hearn told us Elland Road was not going to be the venue, so that's when I smelt a rat, despite the fact Eddie had been talking about the fight to be staged there in Leeds for the last year. I feel sorry for the British fight fans and subscribers to SKY television who bought in to the hype this fight was going to happen."