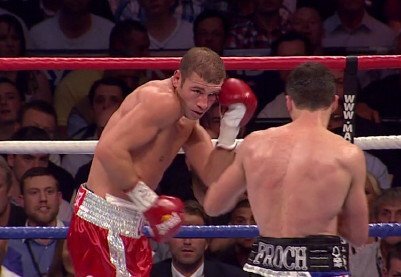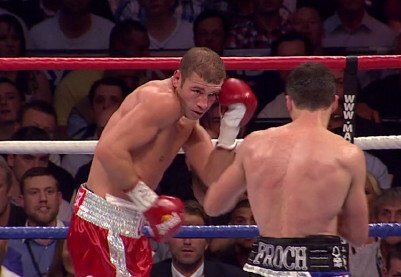 By Matt Earnst: Roy Jones Jr. is mentoring former WBC light heavyweight champion Jean Pascal (28-2-1, 17 KO's) for his upcoming bout against Lucian Bute (31-1, 24 KO's) this month on January 18th at the Bell Centre in Montreal, Canada. Jones Jr. says that Pascal will try to box Bute initially to see how that goes.
They don't want to go out quickly and try and overpower the soon to be 34-year-old Bute immediately in the same way that Carl Froch did in stopping him in the 5th round two years ago in May of 2012. With Pascal's hand speed and boxing ability, he has other options available to him that the slow-fisted, slow-moving Froch didn't have to use in his fight against Bute. So what Jones Jr. wants Pascal to do is to try and box Bute, and if that doesn't work then he wants him to switch to plan B to look to blast him out the way that Froch did.
"You don't just want to do like Carl Froch did and walk him down and go over him right away," Jones Jr. said to Hustleboss. "But at the same time we know that works. That's a strong plan B."
Pascal might ruin his window to score a stoppage victory over Bute if he fails to go after him immediately to get him out of there. Most of Pascal's stoppage wins have come in the earlier rounds, and he tends to weaken as the rounds go by. If he lets Bute get comfortable by boxing him for a good portion of the fight, Pascal might not have the power needed to score a stoppage victory when/if he decides to slip into the plan B that Jones Jr. is talking about.
Bute has not looked good in his last two fights against Froch and Denis Gratchev. Whether that's a product of age or simply Bute finally facing decent opposition is unclear. There was a long stretch where Bute hadn't fought anyone that you could call a good fighter going into the Froch fight in 2012. Before his bout against Froch, Bute had beaten an old Glen Johnson, Jean-Paul Mendy, Brian Magee, Jesse Brinkley, Edison Miranda, Librado Andrade, Fulgencio Zuniga, William Joppy, Alejandro Berrio and Sakio Bika in his last 11 fights. The Bika fight was in 2007, and that was easily Bute's best opponent in his career, and that was 5 years before the Froch fight.
What you can gather from the guys that Bute had been matched up against during his career prior to the Froch fight is that Bute's promoters had matched him very, very carefully in steering him into the kinds of fights that were winnable for him. This is perhaps why Bute looked so poor against Froch. He was never really tested to begin with, so once he was put in with a good fighter, he folded quickly. It was like watching how Genndy Golovkin had destroyed Bute in the amateurs. It wasn't a fight.
Pascal is a flawed fighter as well, and he's fighting so seldom now at this point in his career that he's almost a part-time fighter. When you've been as inactive as Pascal has been in fighting only 3 times in the past 4 years, anything is possible. You can't expect Pascal to be what he once was when he was an active fighter because he's 31 now, and probably not capable of reaching the level to where he was. But even then, Pascal had never done anything special with his career besides losing to Froch in 2009, Bernard Hopkins in 2011 and beating Chad Dawson before he was later blasted out in just one round by Adonis Stevenson.