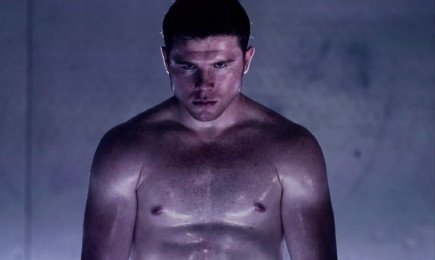 By Robert Jackson: With his dominating 5th round TKO win over Josesito Lopez, most would say that Saul 'Canelo' Alvarez has arrived. But has he?? His latest win over Lopez though credible comes against a smaller opponent that until 2 fights previous campaigned at 140lbs where he was a contender. Prior to Lopez, Canelo fought and beat a 40 year old Shane Mosley, who had lost 3 out of his last 5 fights; Mosley RETIRED shortly after that loss.
Brought along slowly Canelo has feasted on journeyman fighters including Lovemore N'Dou, Matthew Hatton, Jose Miguel Cotto, Carlos Baldomir and Alfonso Gomez along his path to becoming champion. MOST of the BIG name fighters today are brought along slowly so they can learn how to fight as professionals and remain undefeated, maximizing their earning power. Fighting SKILL however is developed by fighting different styles AND fighters that CHALLENGE a prospect on his way to contending. STIFF challenges NONE of the aforementioned fighters were for Canelo. Is he just THAT good?
IT is now ASSUMED that Canelo is seasoned and PREPARED for the ELITE fighters in the division, including Floyd Mayweather Jr, and Miguel Cotto or even Sergio Martinez. Canelo himself has said as much. Canelo fights with patience, a command of the ring and a disciplined style albeit against C and B level fighters. He's very linear in his fight style and stands tall and rigid while fighting. Canelo has a sneaky quickness that surprises his opponents and also throws every punch with BAD INTENTIONS! There's NOTHING awkward about the Guadalajara native, what you see is what you get (WYSIWYG).
How would he do against the elite?
Against Cotto I would have to say his chances would be fair to good. Canelo would do to Cotto what Margarito was able to do to him in their first fight except with more intelligent pressure and better boxing skills. Canelo would try to WALK Cotto down using his youth, strength, and power, forcing Cotto to fight moving backwards. Cotto would be forced to move a lot making it hard to 'sit down' on his punches. But..Cotto's experience would show making it very hard for Canelo to land a punch without getting countered. Unless Cotto could land something that Canelo doesn't see, Canelo would WEAR him down and maybe stop him in the late rounds as he tires.
Against Mayweather this would be a REAL test cause Mayweather knows how to use an opponent's aggression against him. Mayweather would 'yield' to Canelo's force and counter him, forcing him to back off and then Mayweather would attack. When Canelo launches his counterattack Floyd would yield once again then counter effectively forcing Canelo to backoff and reset. This would frustrate Canelo who in his inexperience would apply MORE force making things WORSE. By the late rounds Mayweather would be on the offensive round after round leading to a victory over Canelo. But…Mayweather has SLOWED considerably with age and it wouldn't be beyond Canelo's capabilities to CATCH Mayweather.
With Martinez injured and hoping to be back for Cinco De Mayo 2013, he could be a possibility for Canelo. Don't see it happening, Martinez is a HIGH LEVEL southpaw and Canelo experience facing southpaws is limited.
They may talk it but I don't see GBP putting Canelo in the ring with Mayweather yet, they will be watching the Cotto/Trout fight in December looking for an edge to face the winner of that one. If Canelo does fight again in 2012 it will be a stay busy fight to showcase him in preparation for his BREAKOUT fight for 2013.