Share the post "Golovkin vs. Macklin: Matthew with a tough task ahead of him on 6/29"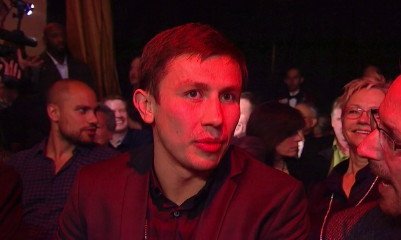 #11 WBA, Matthew Macklin (29-4, 20 KO's) will be getting a title shot next month against WBC middleweight champion Gennady Golovkin (26-0, 23 KO's) on June 29th at the MGM Grand in Las Vegas, Nevada. Macklin is mostly known to U.S casual boxing fans for his spirited effort in dragging Sergio Martinez into the 11th round last year in March before getting stopped by him.
Although Macklin lost the fight, he got a lot of credit for having given Martinez a tough time along the way. Now, however, Macklin is going to have to prove himself again, but this time against a younger fighter with more power and arguably more skills than Martinez in Gennady Golovkin.
It's not that Martinez isn't a good fighter, but he doesn't have the inside skills or the same punch variation that Golovkin possesses. For this reason, Macklin is going to be in a position on June 29th where he's going to be facing a tougher fighter and he's going to have to find a way to beat him.
I honestly don't know how Macklin can do that because Golovin is superior to him in every facet of his game, and he's not going to be thrown off balance if Macklin decides to come out using movement against him instead of slugging.
Golovkin knows how to handle guys that move and use in and out attacks, and he showed that in his win over Gabriel Rosado last January in stopping him in the 7th round of a one-sided fight.
Macklin is pretty much the same kind of fighter that Rosado is only he doesn't punch quite as hard and he tends to swarm his opponents in the early rounds. Macklin does that against guys that aren't in his class, and he's careful against fighters that have power.
I don't expect Macklin to rush Golovkin at the start of the fight to try and knock him out in the 1st round like he did with his last opponent Joachim Alcine last September. That would be a big mistake if Macklin tries that with Golovkin because he'll walk into something big and get down for the count.
The only way I can see Macklin winning this fight is if he cuts Golovkin and gets a stoppage that way. That's kind of the only Macklin can win because he doesn't have the power or the skills to win this fight, and he's just going to have to pray that he gets lucky somehow and cuts him.
Share the post "Golovkin vs. Macklin: Matthew with a tough task ahead of him on 6/29"