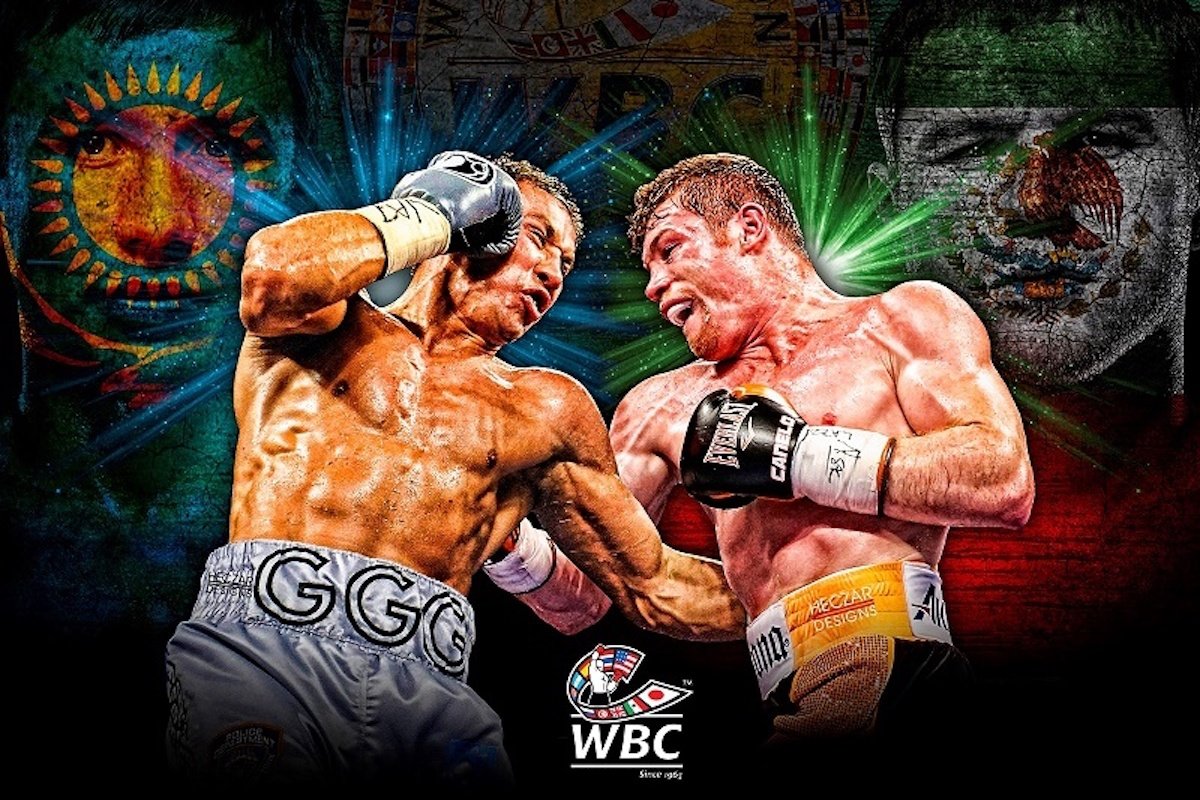 The best way, the most definitive way, to end a rivalry is for fighter-A to knock out fighter-B. As much as we fight fans love a great fight that goes the distance, there is always the very real possibility of the decision being a debatable one; with fighter-A or B claiming, along with his fans, that he was robbed. A clean KO removes all argument.
Right now, with all the bad blood surrounding their upcoming rematch, middleweight rivals Gennady Golovkin and Canelo Alvarez have a KO very much on their mind. The September 15 rematch of the controversial September 2017 draw will be "a different fight" so says Canelo promoter Oscar De La Hoya; with The Golden Boy stating how he feels there will be a KO this time round and that it will be his guy who scores it.
De La Hoya says there is "real animosity" there and that Canelo is angry and motivated in one huge way. Canelo, De La Hoya told Yahoo! Sports, will "stand and fight" with GGG this time. In the first fight, with GGG in pursuit all night long, the Mexican star boxed and moved plenty, showing the middleweight king plenty of respect. GGG, unable to cut the ring off as effectively as many may have expected, and unable (or unwilling or uninterested) in throwing too many body shots, was troubled by the speed and movement of Canelo. Most fans felt Golovkin had done enough to have won last year's fight but Canelo was not without his supporters.
And according to De La Hoya, these supporters and fans remain firmly in Canelo's corner today, this despite the two failed drugs tests that forced the postponement of the rematch. De La Hoya says all of Mexico wants to see GGG get KO'd in September, that Canelo remains very much a fighter in favour, who is idolised.
We'll see soon enough if De La Hoya is correct in both departments: whether Canelo will indeed stand and trade with the unbeaten 160 pound king, and whether or not all the Mexican fans will indeed sick by their man when the bell rings. Is Canelo as popular as he was 'pre-clenbuterol?' Will he really prove to be a man of his word and go to war with Triple-G in a phone-booth manner?
There are many questions going into the September 15 sequel, but above all fans are asking themselves, will they get a great fight or not. If Canelo does stand his ground and trades it out with GGG, we WILL get a great fight. There is also a very good chance we will see a KO, one way or the other, if this happens. Roll on September 15!