Anticipation before any fight is in many ways the most vital component of boxing as without it, the boxing fans simply can't buy into it. A simple fact of boxing is that without hype, boxing isn't the prize fighting, Vegas headlining super sport that we know and love. Boxing needs excitement!
One thing we have seen is that over in Britain, boxing has got exciting again. Maybe not Rumble-in-the-Jungle exciting, but exciting in captivating a new younger audience, exciting in seeing week-in week-out big fights, exciting in seeing a depth of quality in undercards and exciting in that fighters are being marketed better than ever before.
What is more, the current crop are not just one or two superstars, but an ever increasing stable of world champions. So it poses the question, is this just luck that Britain suddenly has more talented fighters per capita than any other nation in the world? The answer is probably not, but more likely a combination of two main factors, good promotion and a more than decent television channel. Sky Sports should take its due credit for providing a platform which has pushed Britain into pole position of the boxing world stage.
Las Vegas doesn't even have a big fight this September for the first time since this writer can remember (Canelo is fighting Smith in Texas). In any case with two British fighter fighting in the same month, only one has attracted the 'Super Fight' slogan. But is it really deserving of the title, is it piggybacking on legendary fights such as the Sugar Ray Leonard vs. Marvin Hagler? On the other hand, is it simply a Canelo vs. Khan mismatch all over again?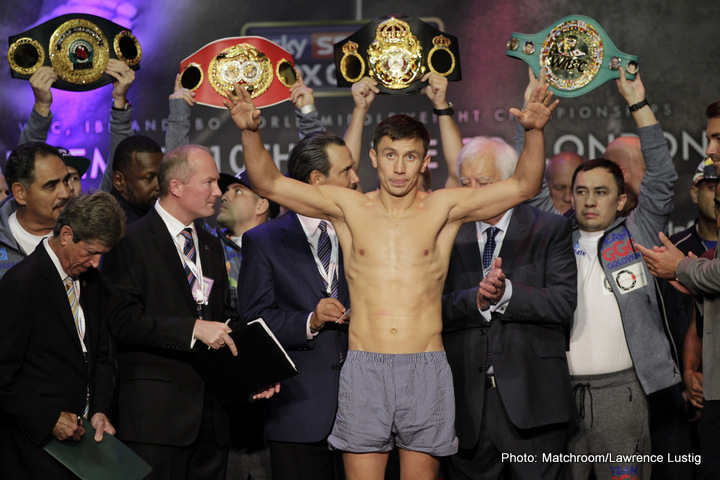 Either way, these two possible outcomes provide plenty of mouthwatering fat to chew on in anticipation. For one thing, the media has succeeded in building up the hype which is only growing bigger and bigger. For another thing, let's take a moment to say thank to the promoter who pulled this off at the last second because Eddie Hearn has once again managed to make a super fight in London.
It is a world in which contracts are seemingly impossible to agree upon, where promoters treat their fighters as cash cows, milking them until those metaphorical udders become dry and ready to be cashed in. Well my point is that we should be celebrating seeing Kell Brook, a special talent, fighting a real fight after all these years of frustration. Whether Kell Brook can really pose a challenge is what this fight is all about. Seeing old greats such as Prince Hamed chip in saying he can win throws seeds of doubt into the minds of the analytical boxing fan who before simply couldn't see a way around GGG not blowing the Yorkshireman's house down.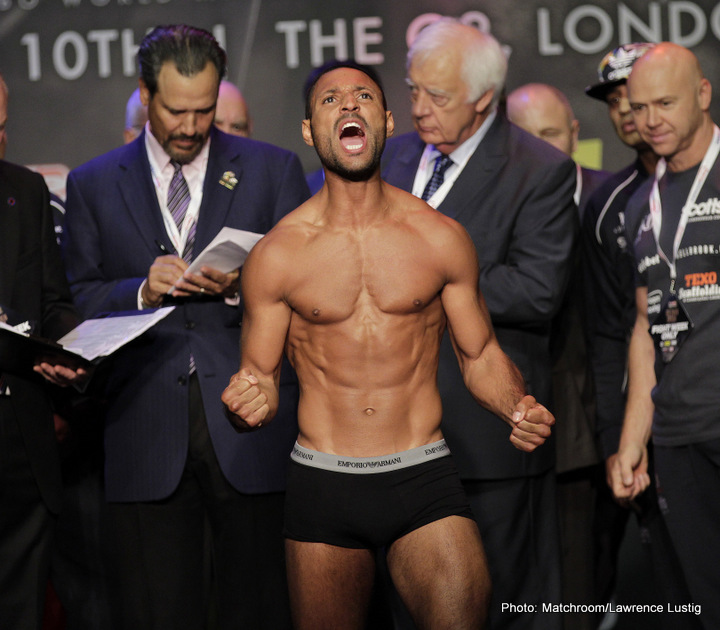 To paraphrase one pundit and current reigning WBC cruiserweight champion, Tony Bellew, "This is a fight for the ages."
We can only hope that the fight really does meet up to the hype as tomorrow, the world will tune in to watch. So why not get excited?