Gervonta "Tank" Davis has announced how he has suffered an injury to his hand, in a sparring session. Davis took to social media to inform his fans how he hurt his hand, yet the southpaw did not go into too much detail, such as which hand he hurt and how badly.
"I hurt my hand sparring today," Davis wrote on Twitter.
One of the hottest fighters in the sport right now, the 26-year-old with the 24-0(23) record looked sensational in his last fight, when he scored for many people the 2020 KO of the Year when he iced Leo Santa Cruz with THAT uppercut.
Fans were looking forward to, or hoping for, a pretty quick return to action from Davis here in 2021. Now that will have to wait, for who knows how long.
It looks like that talked of Davis-Ryan Garcia fight will not be happening next for either man now though. Garcia is also looking at a mega fight with living legend Manny Pacquaio, and with Tank now unavailable for who knows how long, Garcia will be putting all his hopes in landing the Pac Man showdown.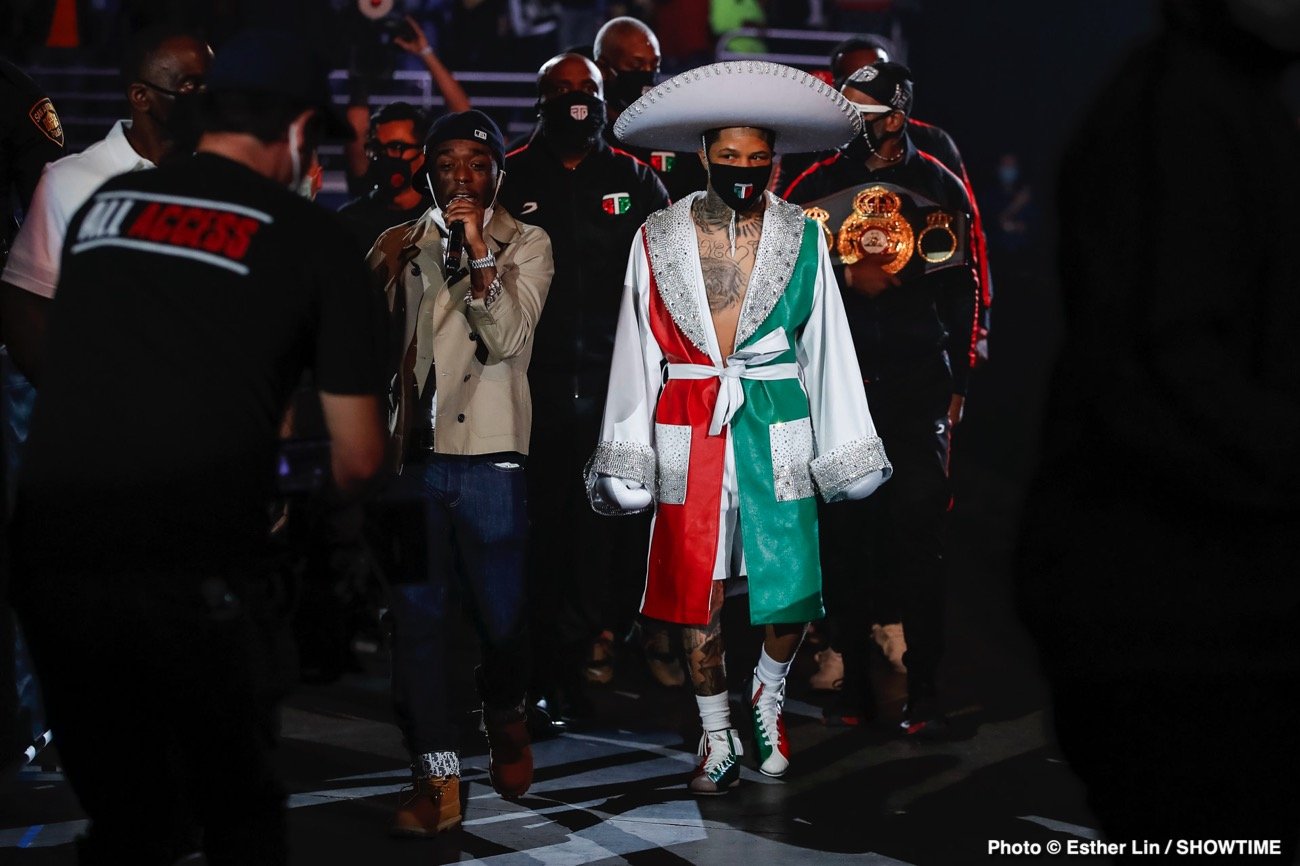 It is to be hoped that Davis' injury doesn't prove to be anything too serious. As exciting as he is and as great as he may well go on to become, it would be a real shame if injury ruined Davis' chances of achieving all he is capable of. But of course, throughout boxing history, plenty of big punchers were bothered by hand trouble – Thomas Hearns and Naseem Hamed for just two examples.
Those two killer punchers were able to come back from various hand injuries. Let's hope Davis can do the same. The current lightweight division is as exciting and as talent-rich as it has been in some years and Davis is a big part of the reason. We need to see Davis, Teofimo Lopez, Garcia and Devin Haney collectively collide so we can see who is the best of the current "Four Kings."