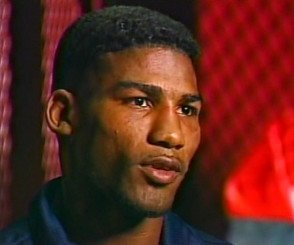 In a not so surprising move, Top Rank is adding lightweight Yuriorkis Gamboa (23-0, 16 KO's) into the mix for April 12th fight of their star Manny Pacquiao (55-5-2, 38 KO's) at the MGM Grand in Las Vegas, Nevada, according to the Manila Bulletin. At this point Top Rank really needs a body for Pacquiao that has a good record, and who won't price himself out.
Pacquiao's adviser Michael Koncz will be meeting with Bob Arum of Top Rank on Tuesday to discuss Pacquiao's next fight, and decide on which of the three will be a good option.
Gamboa, 32, joins Ruslan Provodnikov and Tim Bradley as the choices that Pacquiao will be choosing from. Even with Gamboa, it's really slim pickings for Pacquiao. He'd like to fight Bradley, but he reportedly wants a lot of money before he'll accept the fight. Whether he'll come down in asking price after learning that Gamboa has been added to the mix is doubtful.
Pacquiao likely won't jump at the chance of fighting Gamboa because of his hand speed and defensive skills. Pacquiao might take some convincing before he agrees to fight the Cuban fighter. Gamboa can be a very difficult fight for Pacquiao because he's a lot quicker than the opposition that he's been fighting since he moved up to this weight class. Gamboa has a way of making his opposition look bad, and he's especially good at doing this against opposition that leave themselves open the way that Pacquiao does.
If Bradley prices himself out for the fight, then Gamboa is probably the better option for Pacquiao than having him fight Ruslan Provodnikov. It's a less physically demanding fight than the Provodnikov bout would be due to Gamboa's smaller size, and if you're Bob Arum, you want to limit the amount of punishment that Pacquiao takes in order to keep him fighting as long as possible.
The casual boxing fans will likely be impressed with Gamboa's unbeaten record, his two world titles he's captured at featherweight, and the gold medal he won in the 2004 Olympics for Cuba. Gamboa's hand speed will make it interesting against Pacquiao. He doesn't dive in with his head like Bradley, and doesn't run around the ring like him either. He's faster than Provodnikov, and a lot better defensively.
Gamboa is a definite upgrade from Pacquiao's last opponent Brandon Rios. Gamboa would likely make Rios look really bad if the two of them were to fight.