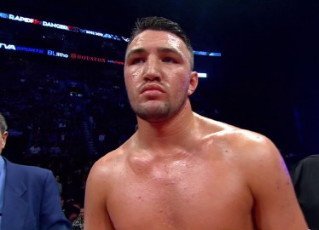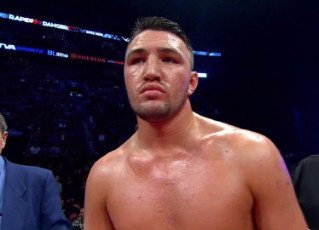 After watching heavyweight David Price (15-2, 13 KO's) gas out and get stopped in the 5th round last Saturday night by Tony Thompson (38-3, 26 KO's), undefeated Tyson Fury thinks his cousin 18-year-old Hughie Fury (6-0, 4 KO's) has the skills and the power to defeat Price if he's open to fighting the 6'6' Hughie in September. It's unclear how serious the offer is from Fury, but if it's a serious one it would be a tremendous test for the inexperienced Hughie.
Tyson Fury said on his social media site: "@hughiefury is ready for Price in September. Hughie would do Price."
As bad as Price looked last night, and believe me he did look horrible, I think Price would make easy work of Hughie. I had the displeasure of seeing Hughie's last fight against Tomas Mrazek (7-41-6, 5 KO's) last month, and it was so awful to look at Hughie laboring to beat the journeyman fighter.
I know Hughie is young and all, but God that was a horrible performance. It was like watching the worst highlights of Tyson Fury. Hughie fights a lot like Tyson Fury, but he lacks power, is easy to hit, and pretty much only has a jab going for him as his main weapon. Hughie wouldn't be able to beat a fighter like Price with just a jab. It would be going to war with a cap gun.
Price may have been stopped twice by Thompson, but that was against a very good heavyweight that has only been handled by Wladimir Klitschko. Price would have too much artillery for a novice like Hughie.
To be sure, there's not much that sets the two fighters apart in terms of records at the pro level, but there's a worlds of difference in terms of skills and power between Price and Hughie.
I think Fury would be making a big mistake if he matched Hughie with Price now or anytime in the future, unless Hughie develops some power and learns to start blocking shots with his gloves instead of his head.