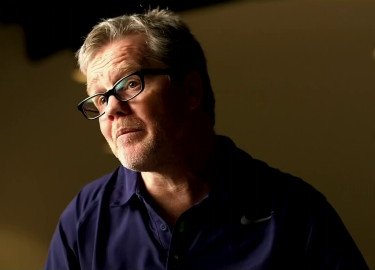 Amir Khan has hit back at ex-trainer Freddie Roach who said that the British fighter maybe lacks the intestinal fortitude to square off against either of the world's two premier 147lb fighters, in Mayweather and Pacquiao.
Roach, who once said that Manny had Khan down 4 times in sparring, is arguably bitter over the Bolton man's decision to "defect" to Virgil Hunter after his crushing defeat to Danny Garcia back in 2012.
He said of Khan; "Amir should be calling out my man or Mayweather, but he doesn't have the balls"
All Amir has done for the last 2 years is chase a Mayweather fight and you can't help but think Roach is obviously "Manny-Blind".
The two have traded verbal shots, with Khan publicly citing Roach's debilitating Parkinsons disease as a crucial factor in his joining Hunter.
Something that has not sat well with Roach, for obvious reasons.
In today's Daily Mail, Amir has defended himself and tried to make his position clear regarding "you know who" and any potential fight.
He said;
"Where does Freddie get that from? I've been trying for two years to pin down the fight Floyd promised me and I'd love to fight Manny later this year."
"Not only have Floyds team previously made me wait in vain but we also had talks with Manny's team for me to face him should their big fight not go through"
"If it's a great and close fight, then they will surely have a rematch in September. "
Perhaps ignoring Mayweather's assertion that his last fight will be September, Khan said;
"But let's be clear. I would love nothing more than to fight the winner next May. I'm keeping on being patient out of respect for the big fight that we've all been waiting so long for."
"Yet me against either of them would be huge. Especially at Wembley in the UK. It would be HUGE for British boxing."
No doubt it would but Khan needs to be realistic. If Floyd does fight a different opponent in September and not rematch Pacquiao, it would more likely be IBF 147lb champion Kell Brook than him. A man he should have faced next month instead of light punching Chris Algieri.
As it stands, Brook is fighting Frankie Gavin in a fight that has also been criticised for quality and because of Ramadan, Khan is now out of a September Floyd fight.
And so it also seems is Brook, according to promoter Eddie Hearn, who told iFL tv in his latest Q & A that Marquez or Rios are September shouts for his fighter, with no mention of Floyd.
Either way Khan might not be COMPLETELY out of the picture, at least as far as Floyd. He will be ringside in Vegas on May 2nd thanks to his "adviser" and "mentor", the elusive Al Haymon.
Bagging himself one of the most sought-after and historic seats in world sports, he said.
"I'm just so excited to be there"
"But tell Freddie Roach I'd be even more thrilled if it were me in that ring"
Thanks for reading. Now on twitter @Undilutedpoison