In a sign of how good a year it has already been for boxing here in 2016, we have at least four absolutely cracking fights being looked at as candidates for winning this year's FOTY distinction – and as great as these fights have been, we still have some potential thrillers to look forward to in the remaining five months of the year.
So far, fans and experts are agreed how the Keith Thurman-Shawn Porter fight, the Orlando Salido-Francisco Vargas fight and the more recent Carl Frampton-Leo Santa Cruz fight are all up there as genuine FOTY candidates. I would like to add to the list the terrific Jamie Conlan-Anthony Nelson fight.
So that's four great, great fights that individually and as a collection just go to prove how special a sport boxing can be when it gets it right and the top match-ups are made.
June 4: Salido-Vargas, a 12-round draw of a war down at super-featherweight, this battle had too many brutal exchanges to keep track of (no wonder the judges couldn't split the two men afterwards!). This one was special and there could be a rematch.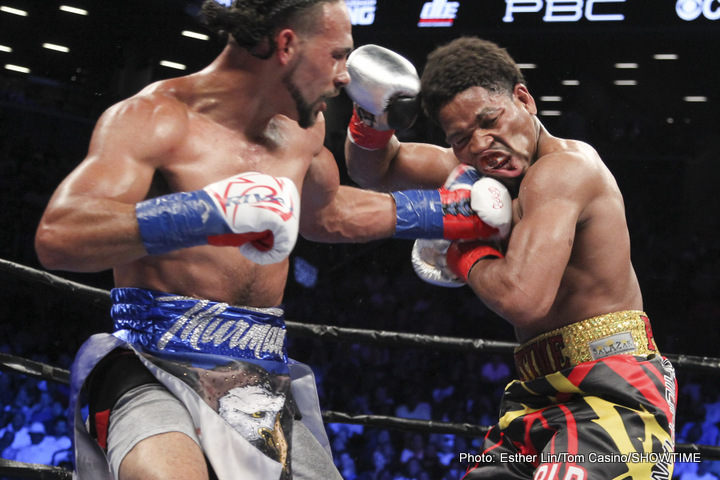 June 25: Keith Thurman's close but unanimous 12-round win over a relentless Shawn Porter at welterweight, in the first fight on CBS since the 1970s, lived up to all the hype and then some. This fight too could see a sequel.
April 30: For lovers of a slugfest featuring multiple knockdowns with the action punctuated with a out of nowhere sudden ending, this super-flyweight war was everything you could need. This fight enjoyed nowhere near the fanfare the other three FOTY candidates did, but Conlan's up from the floor KO win is fast becoming a You Tube smash. Check it out and you'll see why. A rematch here is also a possibility.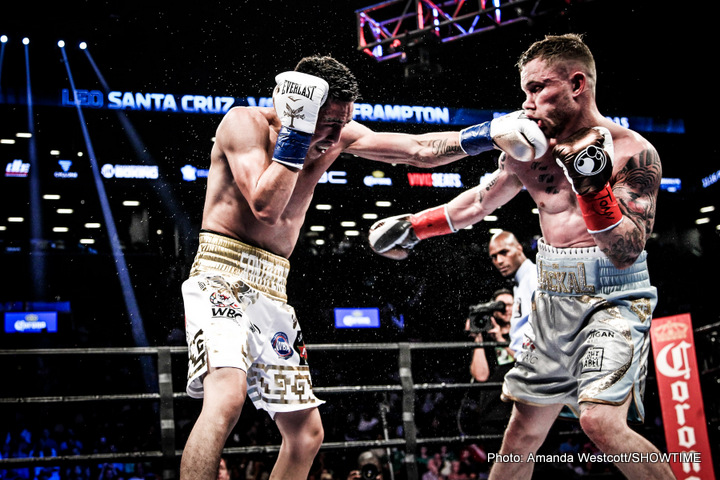 July 30: Carl Frampton's brilliant capturing of the WBA featherweight belt against Leon Santa Cruz is probably the fight of 2016 in terms of absolute skill shown and quality of punches thrown, at least so far. The class on display in this gripping 12-rounder was something to behold. This classic could be just the beginning of a memorable trilogy.
We still have potentially great/exciting fights between the likes of Sergey Kovalev-Andre Ward, Tyson Fury-Wladimir Klitschko (though the first fight was none too thrilling), Gennady Golovkin-Kell Brook and Saul Alvarez-Liam Smith to look forward to. If we get one more epic to rival the four fights listed above, 2016 really will have been a special year for our great sport.