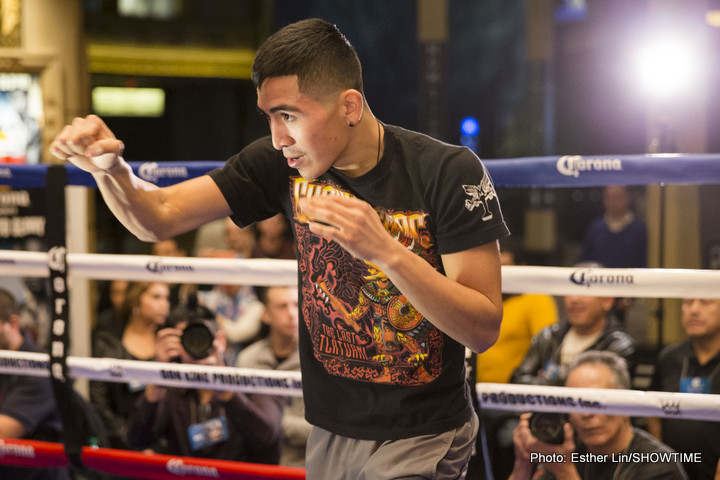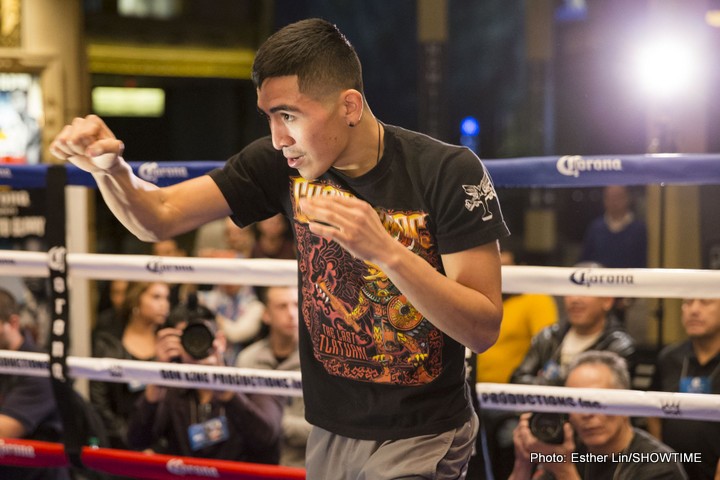 WBC super bantamweight champion Leo Santa Cruz (29-0,17ko) has spoken to FightHype.com ahead of his scheduled "Golden Ticket" appearance on May 2nd's "Fight Of The Century" under-card, where he is to square off against unremarkable Hungarian fighter Zsolt Bedak (24-1, 8ko)
Santa Cruz, who is looked after by manager Al Haymon, is gushing in his praise of the PBC mastermind, who himself is credited with rejuvenating the career of Floyd Mayweather, at least financially, by helping him out of his prior contract disputes with Top Rank and Bob Arum some years previously.
It seems Santa Cruz is more than aware of his reputation as a cherry picker and protected champion, and the influence Haymon exerts on that. When probed on whether fan critiques hurt, he said;
"It does bother me and I get depressed. I see all the bad comments and I wish I could do something about it, but this is a business."
Those last five words, "This is a business" are the key for me, and don't fill me with hope he is going to want to fight the best 122lb fighter bar Rigondeaux any time soon – Carl Frampton. At least, Al Haymon won't want him to.
Referring to his spot on May 2nds card against the hopelessly outgunned Bedak, he said;
"Why am I on the May 2nd card? Because of my manager. We always need our manager. You have to listen, follow instructions and do as people tell you."
Don't expect much from Santa Cruz on the under-card, which in the opinion of this writer is pretty thin, but then that's the idea. Thou shalt not overshadow Floyd and Manny was the mantra when thinking about that one, I tell you. An opportunity to showcase some of the best fighters in the world in COMPETITIVE fights has certainly been lost.
Imagine if Santa Cruz was fighting Carl Frampton on that undercard? What a treat for the fans that would have been? Sadly, as Leo himself said, it IS a business, and that is a whole other debate entirely. Risk vs Reward.
Arguably the biggest fight in modern times and we end up with an under-card like this?
It's a shame as Santa Cruz as a person seems a humble guy. The fact remains, in a boxing ring Carl Frampton would get inside his range and destroy him mind you. But as long as a guy like Haymon exerts his stranglehold, fights like that will be denied us fans all the longer. We'll have to be content with him fighting the Bedaks, Ruiz's and Mijares' of the world. Its not good for him and it's not good for the fans.
Twitter @undilutedpoison