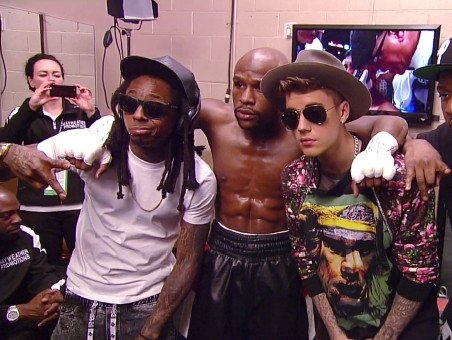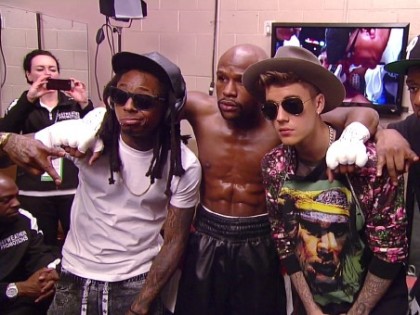 You hear '49-0. Undefeated. Beat 25 World Champions. Dominating the game since the 90's. He must be the greatest'.
This article will prove that this statement is very hollow.
Floyd Mayweather only dared to be elite, but not a Great. He just dared to be elite long enough to become a Great, but never intentionally dared to be Great.
Disclaimer:
HOF = Hall of Famer
ATG = All Time Great
TBE = The Best Ever
Facts About Age
It's ring age that matters, not 'age'. Pipino Cuevas HOF was finished by 24 years old, Wilfried Benitez also in his 20's, Morales approaching 30. Hopkins was at the elite level in his 40's.
Defensive styles and higher weight classes add to longevity.
—
Mayweather didn't rise up the weight classes like Golovkin supposedly should, in order to fight greats.
Floyd has a knack of RETIRING when he doesn't want to fight stylistic threats. He was surrounded by prime Pacquiao, prime Williams, prime Margarito and prime Cotto during 2007-2009 but fought none of them.
Although it is true that one could find holes in virtually every great boxers resume, something must however be said if these holes are supermassive blackholes. To that end, let us examine Floyd's 'greatest wins':
Juan Manuel Marquez
1. Outweighed by 4lbs in the weigh in, being involved in one of the biggest catchweight controversies in boxing history.
2. Put on weight the incorrect way. Was slow, chubby. He later put on the weight properly.
3. Completely stylistically disadvantaged.
Conclusion: Marquez in this condition was poor. Not a great win, but still a good win given Mayweather was out in 'retirement' for almost two years.
Shane Mosley
1. 38 year old, ancient artefact. Relied on speed and athleticism in his younger days – this is what made him great.
2. 1.5 years after his winning performance against tailor-made Antonio Margarito.
3. Shane Mosley of 2007 = razor close war with Cotto.
Shane Mosley of 2000-2003 = razor close war with ATG De La Hoya.
There are many levels between prime De La Hoya and Cotto. That's how far Mosley had fallen since 2007. Now add another 3 years, and you have an archaeological discovery from the Neolithic period.
(Pacquiao gets no credit for this win, either).
Oscar De La Hoya
1. 2007 version of Oscar. He was completely past prime. This was 3 YEARS after his clear loss to Felix Sturm.
2. Oscar had been in wars throughout his whole career, fought so many Great fighters at-or-near their primes. He was war torn and wasn't even seen as much of a boxer anymore.
3. Oscar was no longer there mentally. He unfortunately was depressed, coke addicted. He certainly wasn't bothered about boxing anymore, and was more interested in promoting by that point. He went on to have an awful showing against Steven Forbes immediately after.
(Manny Pacquiao gets no credit for the win over a drained, dead Oscar).
4. Regardless of whether Floyd had to fight at Light Middleweight, that doesn't actually change the fact that Oscar was completely past prime and couldn't pull the trigger anymore, either. Floyd had major speed advantages.
5. Prime Oscar De La Hoya had a reputation of losing stamina across the stretch. Now imagine a 2007 version, this effect was even greater. This is what allowed Mayweather to win the last four rounds (I had it 8-4 Mayweather), not any adaptive ability.
Manny Pacquiao
Pacquiao was semi-shot for the following reasons:
NB: Semi-shot doesn't mean 'sucks'
1. Aggressive Style, being well over age 30.
2. The expiration dates of fighters spending the majority of their career in the lower weight classes is far quicker. Manny Pacquiao was from the Light Flyweight, Flyweight, Bantamweight, Featherweight divisions.
3. Manny Pacquiao was completely and utterly war torn. He fell from prime since 2010! He had been in so many wars…against ATG's and elite fighters. The Margarito fight took the prime out of Pacquiao. I can't think of any great fighter in the last 25 years who has been in wars against as many great fighters. He looked so lacklustre against Mosley and Marquez. It was consensus that he was fading, and that he had lost the 'killer instinct'.
4. Mayweather's prime weight was 130 (where he started). His speed, power etc. was greater in those weight classes, he was also younger then.
Pacquiao actually started at 106lbs (Light Flyweight). 6 weight Divisions from 106-130.
Pacquiao's speed, power, athleticism etc. was ECHELONS GREATER at the lower weights. Manny Pacquiao hasn't even knocked anyone out at welterweight since Cotto. Pac was Golovkin-esque in punching power before. So Floyd fought the softest possible Pac.
Mayweather is the naturally bigger man with the considerably bigger frame. I am DISGUSTED he couldn't knock little Pac out, shame on him. To make it worse, he only beat him on the basis of a couple of light jabs.
5. Pacquiao's killer instinct was already lost, but the KO by Marquez 3 YEARS PRIOR to the Mayweather fight, had eliminated all traces of killer instinct. He became so cautious. He was no longer the fighter who would take shots from bigger, HARD PUNCHERS like Cotto, Margarito, Morales, Barrera, Marquez and Hatton, to land his own. Pac at this stage of his career couldn't even walk over a featherfist in Mayweather.
6. Increasing emphasis on pure boxing in his career, especially after being knocked out by Marquez. This makes his game more predictable to 'boxers'. His crudeness was decreased, his unorthodox manner of aggression had wilted. The Marquez-Pac 4 result made Roach turn a lot more towards pure boxing.
The very thing that Manny had when prime, was lost. His very threat was in his killer instinct, his ability to take punches to land his own, and his crudeness. All three had been diminished.
– This is actually a key point in such discussions.
7. Pacquiao had been more devoted to his career as a congressman, focussing on big boy careers, not mere boxing.
8. Pacquiao had a legitimate shoulder injury that Ellerbe was aware of. Pacquiao had a bad camp due to the injury, unable to take a legal painkiller, too. The OFFICIAL MEDICAL STATEMENT is that Manny Pacquiao had surgery for a torn rotator cuff, a 'significant tear'.
9. Mayweather was apparently so dehydrated that he needed IV's (which are known to be used in sports to mask PED use). Mayweather also had the T/E ratio of a 128.5 year old man. The question is whether you think that's not fishy.
Mayweather is not worthy of much credit for this win over 'number 48'.
Miguel Cotto
1. The late resurgence in Cotto's career has been due to new tactics under Freddie Roach. Cotto wasn't Roach-trained for Mayweather.
2. Cotto before Roach went on to look so flat and mediocre against gatekeeper Austin Trout.
3. This isn't the killer 140lb or 147lb Cotto, by the way. Cotto is past it. War torn.
4. Cotto would be LUCKY to make HOF, and a large part of it will be due to his popularity.
Ricky Hatton
1. Mayweather dragged Ricky up to welterweight. Ricky said he didn't feel good there.
2. Ricky Hatton should have lost to Collazo. He's only a GREAT win if a little former lineal flyweight champion somehow manages to flatten him, at Hatton's best weight.
3. Ricky Hatton is no Hall of Famer. If he gets in, it's largely on the basis of popularity.
Jose Luis Castillo
1. In the opinion of many, Mayweather lost the first fight.
2. Rematches always favour the boxer, by the way.
3. Mayweather knows what it's like to have a torn rotator cuff, hence him losing to Castillo. Yet Pacquiao is talked down on for his SIGNIFICANT torn rotator cuff. Where is the medical statement to prove Mayweather had a torn rotator cuff/got surgery for it? Was it even a SIGNIFICANT tear?
4. Mayweather did very well to beat this major stylistic threat in the rematch. Castillo would be LUCKY to make HOF, in my opinion he's definitely not. But if he does, he's on the lowest possible tier.
Diego Corrales
1. Not a Hall of Famer. Just elite.
2. Corrales was heavily overweight and had to crash diet, he took the fight because he needed money to pay lawyers. He was severely drained.
Canelo Alvarez
1. Green. Only 22-23 years old.
2. Catchweight king antics by Floyd. Canelo is a real middleweight who was making a mockery of boxing fighting at 154. Floyd dragged him to 152lbs.
3. Canelo was massively stylistically disadvantaged. Can't cut off the ring, slow feet with telegraphed punches.
4. Very good win despite all of this.
Marcos Rene Maidana
1. Marcos arguably beat Mayweather. Mayweather's fanbase consistently have differing views on what rounds Maidana won, thus making a case for a Maidana victory. I had it a draw. A draw against a B grade fighter.
2. Mayweather won the rematch, well done, you beat a B grade stylistic threat (who isn't as good as say a current Orlando Salido, who a star in Lomachenko would face in just his 2nd pro fight).
Genaro Hernandez
1. Clearly aged over night. At 32 years old, he looked very old. He had a long career. Lacked any sort of sharpness or energy from the first round, even before Mayweather established his range and positioning.
2. Massively stylistically disadvantaged.
Other Opponents
Everyone else are just the likes of soft bodied, blown up featherweight Guerrero, quitter Ortiz, Andre 440k PPV Berto, past prime Sharmba Mitchell, Zab Judah who Mayweather should have lost to by disqualification (Roger ran into the ring).
When you hear 25 world champions, are you aware that there are four 'world champions' per weight division? Are you aware that boxers can unjustifiably earn a world title against an overmatched opponent without having to fight those who are genuinely seen as THE best? These are belt holders, not ultimate undisputed world champions.
The best boxers lose, especially when they face each other and continue to fight when they're very past prime. In history, they would fight once every few weeks even if they were carrying injuries into the ring. Hence why they have career records quite like the average Olympic medalists today, who also lose fairly often due to similar schedules.
With all of this said, I leave you with this: Name me one at-or-near-prime TBE level fighter, ATG, Higher tier HOF, higher-mid tier HOF, mid tier HOF or even lower-mid tier HOF that Mayweather beat in his 19 years of boxing.
Name me one.