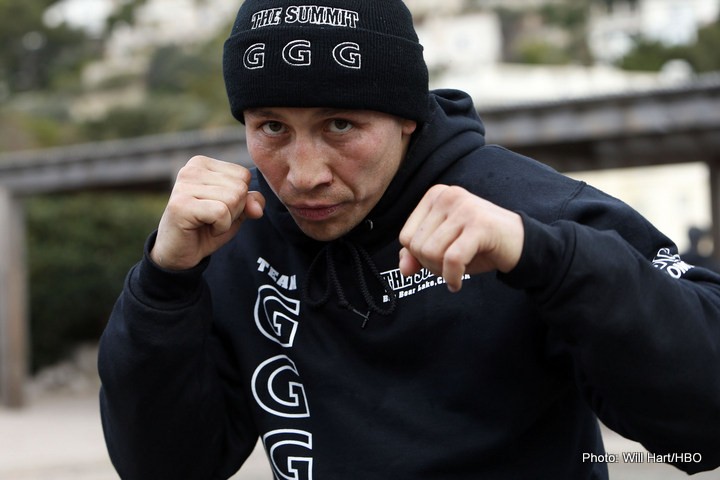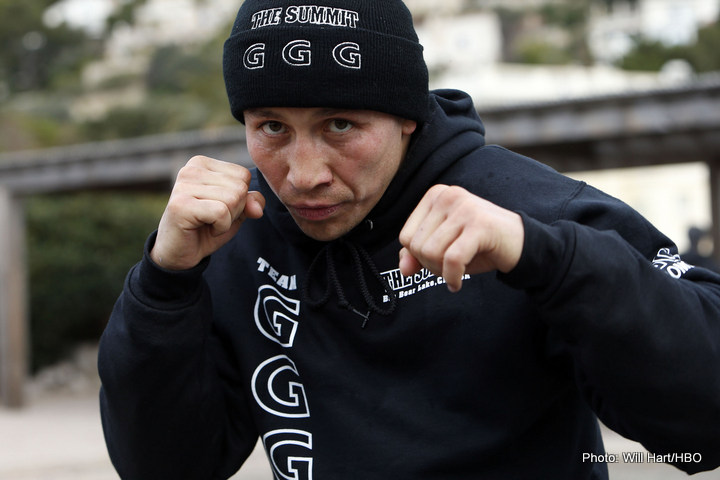 Fresh off his crushing win over Tom Doran in defence of his British middleweight title last night, Chris Eubank Junior will now meet with Gennady Golovkin to discuss a potential clash in September. The Star reports how Eubank and his team will meet and discuss a fight with Golovkin tomorrow.
Promoter Eddie Hearns says Eubank Jr is the only world class middleweight eager to face the unbeaten pound-for-pound star.
"If it's the right deal it could happen in September," Hearn said of GGG Vs. Eubank Jr. "Wembley is where we would like to stage it, or the O2. No-one is queuing up to fight Golovkin. Canelo has lost face, Billy Joe Saunders didn't want it. There seems to be only one world class fighter who is a big enough name who's prepared to fight him."
Hopefully the talks will go well (Eubank Senior is reported to be a nightmare to negotiate with at times) and a deal can be made. It's an interesting fight, and as Hearn suggests, who else is there willing to face GGG in three months' time? Talking of Eubank Senior, he sometimes comes across as wanting the Golovkin fight more than his son does – certainly at press conferences, Eubank Senior does most of the talking. And Eubank said, strangely, that if the fight doesn't happen, "it is because of Sky." It's not altogether clear what Eubank means by that, but his son does say he feels he has the "tricks" needed to be able to beat the middleweight king.
"This is just the start of my training for the Golovkin fight," Eubank Jr said after last night's quick win. "Tom Doran is not Golovkin. Everything I'm doing needs to be upped. You can't go into the fight unless you are 100 percent, and I was only 50 percent for Doran. The only way to beat someone like Golovkin is to do unconventional things. I've got some nice tricks up my sleeve for him."
Eubank Jr smiles whenever he speaks about fighting, and beating, Golovkin; as though he really does know something we don't. I'm intrigued enough to want to see if Eubank Jr can actually pull this monstrous upset off. Or if he can give GGG a tough test.