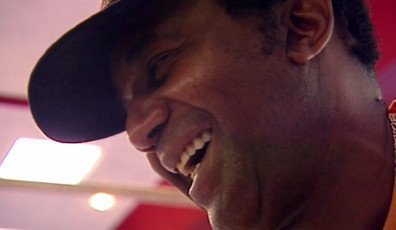 By James Slater: The tributes have been coming in thick and fast ever since the tragic, sad news broke of boxing guru Emanuel Steward's untimely passing at the premature age of 68. Having so much more to give his sport, with so much further wisdom ready to be shared with his star pupils, Emanuel, we all thought, would be around for years and years to come.
The top scribes of boxing have each composed heartfelt tributes to Emanuel – a man they have all correctly written was a genius who had such an easygoing way about him he was able to make everyone who interacted with him feel like a friend – and what more can be said of the man who lived and breathed boxing?
I was fortunate enough to have been able to speak with the great Emanuel Steward on a couple of occasions, and here are some of the hugely interesting things he was kind enough to share with me: –
Emanuel on the best fighters he ever worked with:
Tommy Hearns.
"Not only was Tommy the best fighter I ever worked with, he was also the most exciting. For me, climbing in the ring whenever Tommy fought, it was just so exciting. Tommy was very special. He was probably the closest reflection to my own style of fighting (Emanuel, of course, was a fine amateur in the 1960s before switching to training). With Tommy, he had so many outstanding qualities it's hard to list just one – but he was so dedicated. Tommy worked so hard in the gym. If I told him, 'Tommy, today you spar 20 rounds.' He'd say 'Okay.' That's just the way he was – dedicated."
Oscar De La Hoya.
"Oscar had tremendous natural talent. In fact, he had phenomenal talent. I'd probably say Oscar was the most naturally talented guy I worked with as a pro. Although one guy I worked with, but not as a pro, only as an amateur, was "Sugar" Ray Leonard. He was the most gifted guy I ever saw. Next to him, it's De La Hoya."
Lennox Lewis.
"Lennox was another tremendously hard worker. When I took Lennox over, I had just trained a guy to knock him out – Oliver McCall. But I told everyone Lewis would be the next dominant heavyweight. Again, Lennox had natural talent, but I had to work with him to polish it. I worked on his jab and that became his most formidable weapon. The jab is the most important punch in boxing."
Julio Cesar Chavez.
"Chavez was a surprisingly good boxer. I was surprised when I first started working with him. I asked him why he didn't box more in his fights, why he was always so aggressive. He said, 'Look at the guys Don King keeps putting me in with: Hector Camacho, Meldrick Taylor!' All great boxers. Chavez's physical strength was a great asset of his."
Wladimir Klitschko.
"The best all-round fighter I've ever worked with. Wladimir has natural gifts and he has a lot going for him physically: he can knock a guy out with one punch with either hand. His power is truly special. But Wladimir also continues to learn in the gym. He's another guy who has real dedication. As a matter of fact, all the guys I've worked with have been hard workers in the gym. That's what makes a great fighter."
Dennis Andries.
"Dennis was a fiercely determined fighter. He came to me after Tommy [Hearns] had KO'd him in March of 1987, asking me to be his manager. His spirit impressed me, so I took him on. For about a month, he took beatings in the gym. Everyone wanted a piece of him. But after a while, he began to come out on top in the gym. He was short on natural talent – he never had great coordination and I never tried to change his style too much – but he had so much sheer desire and bravery. Dennis had truly unbelievable determination. That drive carried him through all his fights. Dennis was always a very quiet, reserved guy. That was another part of his mental makeup."
Some words of wisdom from the great man:
"Stick to the basics, basic boxing. The fundamentals. Guys [trainers] don't seem to do this now, they look to get too complicated."
"The first thing I do with a fighter, is I look at his balance. Then the correct delivery of a punch I think is extremely important for any fighter I work with. Footwork, coordination. Common sense stuff, really. A fighter has to master the fundamentals to be successful."
"All boxers are different. You have to get to know each guy and his mental makeup. You can't take one fighting style and use it with every guy. And you can't take one style and try to make it successful against each opponent your guy fights. As a trainer, you have to study each opponent's style and work with your guy on what he needs to do to overcome him."
"Hard work. If a guy is not prepared to give it everything in the gym, he's wasting your time as well as his own."
Emanuel's personal top-10 greatest fighters in history:
1: Sugar Ray Robinson – "The best welterweight ever! A Phenomenal record at a time when records were real!"
2: Muhammad Ali – "Ali fought everybody, no matter what style."
3: Henry Armstrong – "Fought in all those divisions and was robbed in middleweight title fight when they called it a draw"
4: Willy Pep – "Just a totally amazing fighter"
5: Joe Louis – "Exemplified the world Champion"
6: Marvellous Marvin Hagler – "The best middleweight ever, no doubt!"
7: George Foreman – "So smart in his own way, and so strong."
8: Sam Langford – "Way before his time"
9: Manny Pacquiao – "Has gone through division after division after division! Just a phenomena"
10: Roberto Duran – "The best lightweight ever!"
R.I.P, Emanuel – you will be sorely missed.