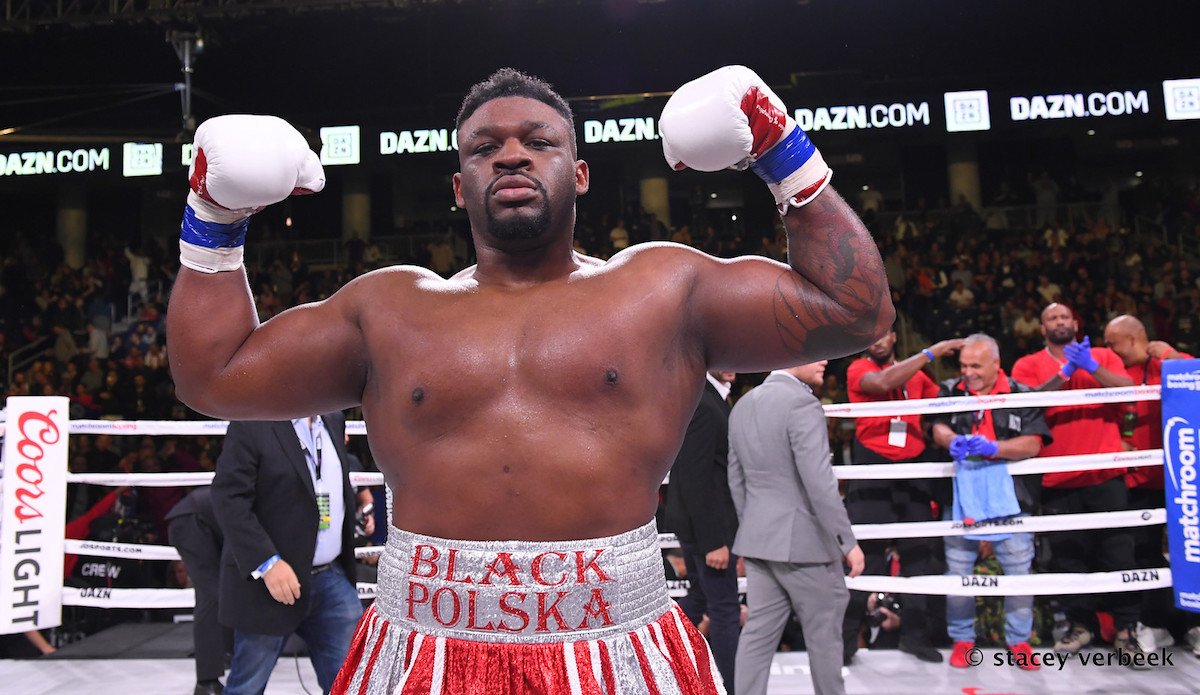 Jarrell Miller, one of the most active fighters in any weight class today, keeps up his busy schedule this Saturday night, as he fights unbeaten but little-known Romanian Bogdan Dinu in clash of unbeaten heavyweights. Miller, 22-0-1(19) will be having his third fight of the year against the 18-0(14) Dinu. And while it's fair to say not too many fans know too much about Dinu, promoter Eddie Hearn has gone on record as saying the 32 year old from Bucharest will give "Big Baby" the toughest test yet of his pro career.
Also in speaking with Sky Sports, Hearn said the winner on Saturday – which Hearn of course feels will be Miller – could then move on and fight the winner, or the loser, of the December 22 return fight between Dillian Whyte and Dereck Chisora.
WATCH MILLER vs DINO LIVE ON DAZN
"The natural fight is the Whyte-Chisora winner, or loser, " Hearn said. "Obviously the winner of that fight is looking at AJ, but if he beats Dinu, I think he'll be in a big fight in early 2019. I actually think this is the toughest fight of his [Miller's] career. It's definitely tougher than the last fight. It's tougher than Duhaupas, it's tougher than Wach, it's tougher than Washington."
Miller stopped Gerald Washington and Mariusz Wach and decisioned Johan Duhapuas, and it would be one massive upset if the New Yorker got derailed by Dinu. But Hearn says the fight is interesting seeing how Dinu is both unbeaten and has spent plenty of time in training camp with Joshua.
"We've seen him a lot, and he's been excellent in the camps," Hearn said of Saturday's underdog. "He's undefeated, he's hungry. He's not like the others who have defeats on their records, so this will be interesting."
Dinu may not have suffered a loss yet, but the Romanian has never faced anything approaching a top-10 fighter; with Ed Perry and Kertson Manswell (both of whom Dinu stopped) probably being the most recognisable names on his record. In any heavyweight fight anything can of course happen, but Miller looks set for another win on Saturday.
Then maybe Miller will find himself up against Whyte or Chisora some time next year.