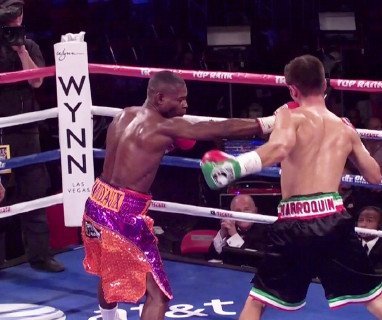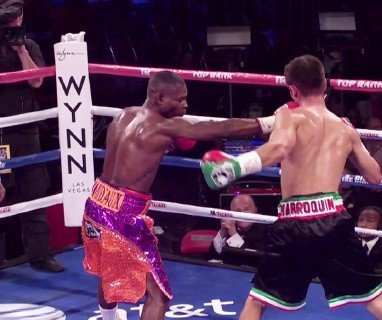 By Jeff Sorby: WBO super bantamweight champion Nonito Donaire (31-1, 20 KO's) is finally facing a quality fighter in WBA World super bantamweight champion Guillermo Rigondeaux (11-0, 8 KO's) on April 13th in New York. Rigondeaux is expected to sign shortly, and the fight will then likely take place in New York at Madison Square Garden.
The southpaw Rigondeaux potentially has the talent to give Donaire a lot of problems due to his power, speed, counter punching ability and defensive skills. Donaire defeated Jorge Arce, Toshiaki Nishioka, Wilfredo Vazquez Jr. and Jeffrey Mathebula in 2012. Some boxing experts thought Arce and Nishioka were going to be tough tests for Donaire, but they ended up being badly over-matched in losing by knockouts.
With Rigondeaux, it's hard to tell what you're going to get with him because he's someone that can struggle or end a fight suddenly with a body shot. One thing is for sure Donaire will have to fight a lot more conservatively then he's been fighting because if he winds up with left hooks, he could get knocked out if Rigondeaux is able to block that shot and go to the midsection where Donaire has rarely been hit in his career.
Rigondeaux is used to fighting guys with more of a balanced offense than Donaire, and it's going to be a little easier for him because Donaire's only real weapon in his arsenal in his left hook. He does have a right hand, but he doesn't throw it with the same kind of power that he does his left. If Rigondeaux is able to block Donaire's big wind up left hooks, he's going to have all kinds of opportunities to win.
If there's one punch that southpaws are good at blocking it's left hooks because they have their right arm right there to block those kinds of shots. The only thing that Rigondeaux has to worry about is Donaire's right hand, and that's not that good. This could be a really tough fight for Donaire if he can't land his lefts because he's going to have find another way to win.