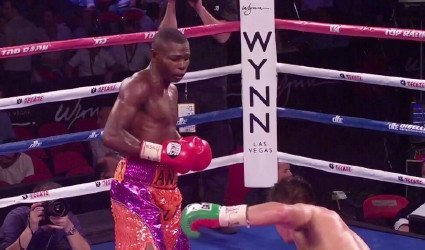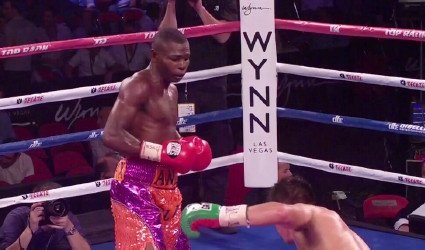 By Rob Smith: Bob Arum says a fight between WBO super bantamweight champion Nonito Donaire (31-1, 20 KO's) and WBA champion Guillermo Rigondeaux (11-0, 8 KO's) is possible for April 27th at the Mandalay Bay Resort & Casino, Las Vegas, Nevada, USA. Arum says he'll try to make the fight that Donaire wants against WBC super bantamweight champion Abner Mares, but if that fight can take place then it's going to be Donaire-Rigondeaux in April.
Speaking with RingTV, Arum said "We will see [Donaire fight] again hopefully in April. I we can free up Mares, that would be a good fight. If we can't, then probably Rigondeaux."
Arum obviously wants the Rigondeaux-Donaire fight because he would be helping out both of his fighters by making this fight. He promotes Rigondeaux as well, and the Cuban fighter badly wants to fight Donaire. A win for Rigondeaux over Donaire would dramatically increase his popularity among U.S boxing fans, although not to the same level as Donaire of course. Donaire has a huge built in Filipino fan base that follow his fights avidly.
Rigondeaux doesn't have that unfortunately, but he can still become a much more popular fighter if he can pull off a big upset over Donaire. It really wouldn't be a huge upset because Rigondeaux is a two-time Olympic gold medalist and he's dominated almost everyone he's faced since he turned pro.
We don't know how good Rigondeaux is yet, but we also don't know how good Donaire is because he's not had a fight where he's faced a guy that had a real chance of beating him like he would if he fought Rigondeaux or Mares. Look at Donaire's last four fights: Jorge Arce, Toshiaki Nishioka, Wilfredo Vazquez and Jeffrey Mathebula.
Arce and Nishioka were past their prime and ready for retirement. Vazquez had just been knocked out by Arce, and Mathebula was a little known champion that some boxing fans saw as paper champion. Donaire has one really good victory on his resume and that was against Vic Darchinyan many years ago. Other than that win, Donaire hasn't fought anyone really special where there was a chance he could lose. Rigondeaux is someone that has a chance to beat Donaire due to his power and excellent counter punching.
A lot of boxing fans don't think Donaire will agree to fight Rigondeaux in April, but with Arum seemingly interested in making this fight happen it's a good possibly we'll see that fight.