Saturday's HBO World Championship Boxing doubleheader telecast begins at 10:00 p.m. ET/PT.
Opening up the telecast from the Etess Arena at Hard Rock Hotel and Casino in Atlantic City is a 10-round super bantamweight bout between Murodjon Akhmadaliev and Issac Zarate.
The main event of the evening features Dmitry Bivol defending his title in a 12-round light heavyweight matchup against Jean Pascal.
Official Weights from Atlantic City:
Dmitry Bivol: 174.4
Jean Pascal: 174.6
Murodjon Akhmadaliev: 121.2
Issac Zarate: 122.00
https://www.youtube.com/watch?v=BT6ok8hL-WE
Dmitry Bivol, WBA Light Heavyweight World Champion
Question: "How does it feel to be back on the Boardwalk?"
Bivol: "Good. It is a lot colder than last time, but it feels good."
Question: "What did you take from your fight with Isaac Chilemba, a crafty guy like that?"
Bivol: "I took a lot of experience against Chilemba. He has good defense, and he has speed, a quick fighter. Just good experience."
Question: "What does Jean Pascal offer to you?"
Bivol: "Pascal is a different fighter than I had before. He is a former champion. I know he's a strong guy. He has a good counter attack. He has good experience."
Question: "It doesn't seem like you've ever stepped away from a challenge."
Bivol: "No, it doesn't matter. Every fighter has good sides and bad sides. It gives me a chance to show my good skills to people, and I think it will make a good fight."
Question: "What is your good side?"
Bivol: "I'm not the quickest, I'm not the strongest, I'm not the most dynamic. But I have all these qualities for a boxer. I have something inside of me which helps me to be a winner."
Question: "What is that?"
Bivol: "I don't know, some voice inside of me."
Question: "And it always comes out when you are fighting someone?"
Bivol: "It's always been with me, yes."
Question: "I understand this is one of the final fights HBO is broadcasting. Is this meaningful to you?"
Bivol: "I'm really grateful to HBO for this opportunity. When I was young, I watched famous boxers like Mike Tyson, Roy Jones, Manny Pacquiao, fight on HBO. I wanted to be famous like these guys, a champion fighting on HBO. And now I'm fighting in an HBO main event. It's an honor for me."
Question: "One of your main goals is to unify titles. Is it hard to stay focused in the meantime?"
Bivol: "This is just a step for my main goal. I can't describe my main goal, but I know I want to realize my potential to be the champion. This is one of the steps to my goal. Unification fight, this is a step to my goal."
Question: "Has every step you've taken recently been leading to your goal?"
Bivol: "I don't know exactly if this will be the toughest fight for me, but every fight for me is important and a big responsibility. Every fight is like that. If I lost my previous fight, I would not have the opportunity for this fight."
Question: "What do you have to do to win this fight?"
Bivol: "I have to do what I can, what I've trained, relax and focus on the plan from my training camp."
Question: "I guess you can't tell me the plan?"
Bivol: "No (laughs)."
Question: "What's it like to be back in Atlantic City fighting again?"
Bivol: "I'm glad, because I've gotten used to this."
Question: "Do you feel like you are getting a fan base here in Atlantic City?"
Bivol: "I met a couple people who wished me luck. I hope there will be more and more and more people."
Question: "Do you notice people coming down from New York, where most of the Russians live?"
Bivol: "Yes, some people are sending me messages that they are going to be at my fight. My friends from Miami will come. From Russia, of course some people will come support me."
Question: "A Korean newspaper is coming, too."
Bivol: "That's good!"
Jean Pascal – Former WBC Light Heavyweight World Champion
Question: "Are you looking forward to Saturday night?"
Pascal: "Of course!"
Question: "Have you ever fought in Atlantic City before?"
Pascal: "Not yet. I've been here twice. The first time I came to see Arturo Gatti fight, a Danish guy [Thomas Damgaard], I don't remember the name. The second time I came to see Carl Froch fight against Andre Ward in the Super Six."
Question: "Atlantic City has a reputation as a big fight town. Is it a big deal to fight on the Boardwalk?"
Pascal: "I like it because Gatti used to fight here, he's from my hometown. There is history here as well. I've been there, done that, I've fought in Vegas, England, Miami. it's not my first world championship."
Question: "How much do you think your experience will come into play?"
Pascal: "Definitely, I have a lot of experience. But I know he can beat me. I'm very glad to have this opportunity. I want to thank Dmitry Bivol for this opportunity. I respect Dmitry a lot. I think right now he's the best fighter in the light heavyweight division. But I'm going to try and stop him Saturday night."
Question: "Why did you pick him as an opponent?"
Pascal: "Because,I don't back down from any challenges. When they call, I just say yes. When an opportunity comes, I just say yes. They call me up, I say yes, I take the challenge."
Question: "What does he offer different from any other opponents you've fought?"
Pascal: "His nickname must be the problem, because I have a lot of problems to resolve Saturday night. He has good distance, he has good balance, he's strong, he hits hard. It's going to be a great fight on Saturday night."
Question: "What do you present he hasn't seen before?"
Pascal: "Like I said,you cannot buy experience. You need to live it. You need to experience it. I've been in there with Kovalev twice. I've been in there with Hopkins twice. I've been in there with Carl Froch, [Lucian] Bute, with [Adrian] Diaconu. Like I said, this is something you cannot buy. He might be young, fresh, but I've got experience on my side."
Question: "What are your good sides?"
Pascal: "Come on Saturday night and you will see."
Question: "I guess you can't tell me your bad sides?"
Pascal: "Come Saturday, maybe you won't see it though."
Question: "Styles make fights. Is this one of the styles you think will make a good matchup?"
Pascal: "Dmitry's not a chicken. He's not going to run around, I know he likes to fight. He wants to put on a good show, he's there to fight me and impress the public. I know it's going to be a great battle on HBO. I think, seriously, I really think it's going to be the best fight of this year on HBO."
Question: "Is this fight important to your legacy?"
Pascal: "I'm making history again. I said before, I was the first Canadian boxer to be on HBO in Canada against Chad Dawson, so I was very proud. It was when I was world champion. I'm going to be the last Canadian boxer who fights on HBO World Championship Boxing. Once again, I'm making history. So, I'm very glad and happy and proud of myself."
Question: "Do you study your opponent, or wait and see in the ring? Do you study someone's style?"
Pascal: "I study my opponent, but not too much. Just because he's fought like this the last time or the last three fights, it doesn't mean he's going to show up in the same way. So, I study my opponent, but not too much."
Question: "You don't know how he's going to react to what you do, right?"
Pascal: "I know that he knows me really well. I know him too, really well. He knows what to expect from him. He's got better and better. He's a young champion. He's getting better and better. So, I know it will be a great fight."
Question: "Is there one fight out there you haven't had you wish you had?"
Pascal: "I'm a veteran, I won't be caught up on the speculation. I'm focused on Dmitry right now."
Question: "How do you feel fighting in Atlantic City?"
Pascal: "It's my first fight here, but it won't be my last."
Question: "Did you know this is a big vacation spot for Montreal?"
Pascal: "I didn't know that. My main focus is to stay focused. After my victory. I'll come down here."
Murodjon Akhmadaliev
Photo Credits: Tom Briglia/Main Events
Question: "Your professional career has moved very quickly. Is that something you wanted when you turned pro?"
Akhmadaliev: "It is a big honor. And it is unexpected to be honest with you. I am thankful to my promoter and to my management that I am able to move that quickly. It is definitely a shock but is something that is making me happy. I am very pleased to be where I am."
Question: "Do you ever worry about opponents that have more experience than you?"
Akhmadaliev: "Yeah definitely they have an experience advantage, but I have a lot of amateur experience and I feel that I am ready for this. I am ready for these fighters. I have fought a lot of top fighters in the amateurs and I feel like that experience is just as important. I feel good. I am happy to be fighting these top fighters right away."
Question: "What is the biggest difference in the amateurs and the pros?"
Akhmadaliev: "I think the main difference is the number of rounds, the length of the fight, so the conditioning needs to be at a different level. We have been working on that a lot with my team and my trainers, Joel Diaz and Antonio Diaz. I have done a lot of sparring with Diego de la Hoya and JoJo Diaz. I have done a lot of work and I feel like I am ready, 100%. For me this is just a step forward."
Question: "Were there any fighters that you idolized growing up that you try to pattern yourself after?"
Akhmadaliev: "Roy Jones Jr., Manny Pacquiao, Vasyl Lomachenko and GGG."
Vadim Kornilov: "He has a lot of things that he takes from those fighters. You guys will see in the ring. A lot of people like where they are but not a lot of people are able to do what they do but M.J. does certain things in the ring that are taken from each of those fighters. He really enjoys performing. It is hard to describe but I think the best thing is to watch the co-main event on HBO and M.J. Akhmadaliev. People are going to see some of these things that are very interesting. He has a lot of combinations and a lot of punches that he uses that are very exciting. He takes the best from all these guys."
Question: "Did you know all along that you were going to become a pro someday?"
Akhmadaliev: "Of course. It is my dream to become a pro. Right now, my career, is a dream come true. Those fighters that I watched, I wanted to be like them one day. I am taking steps forward to get to that level. My plan is for one day I will be like one of them."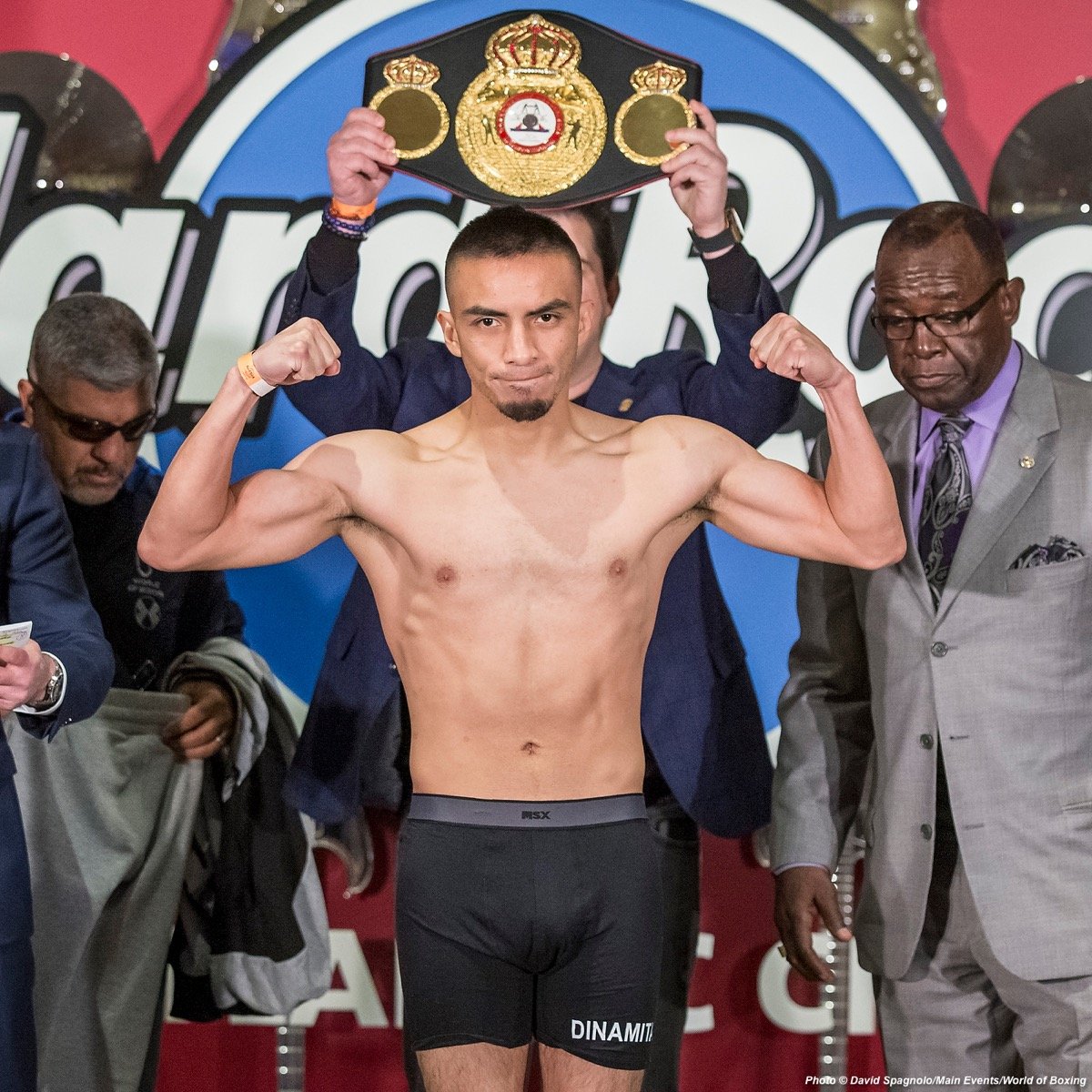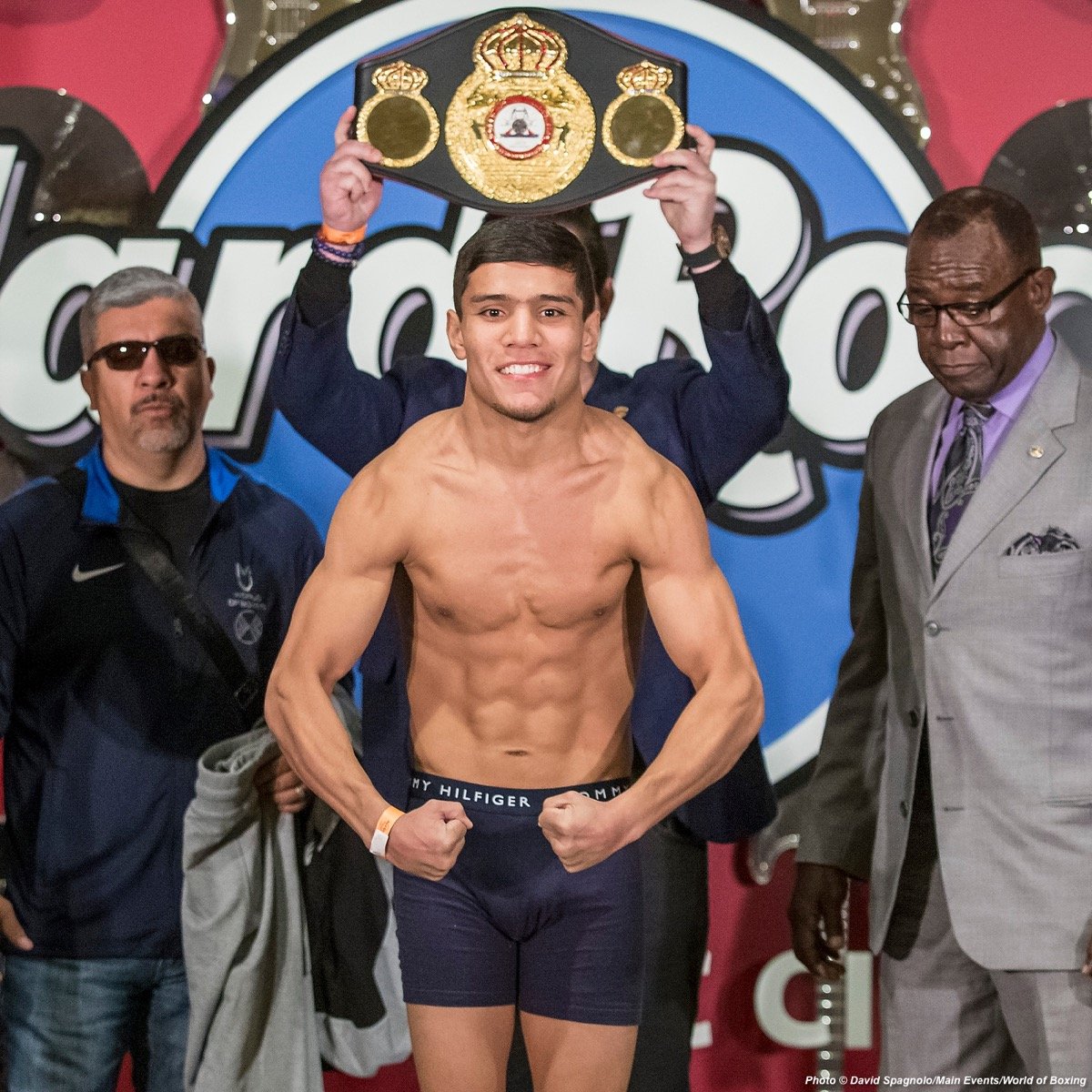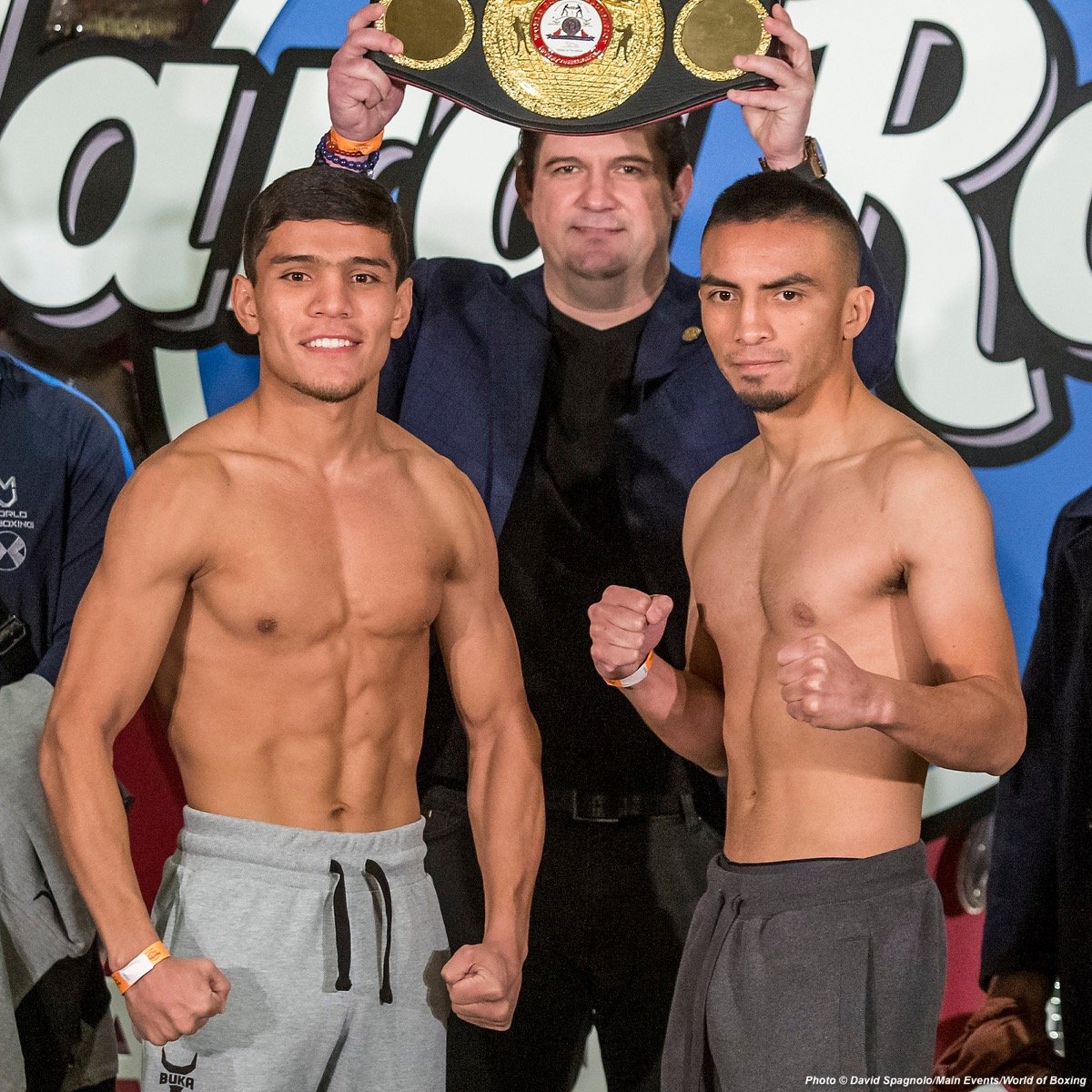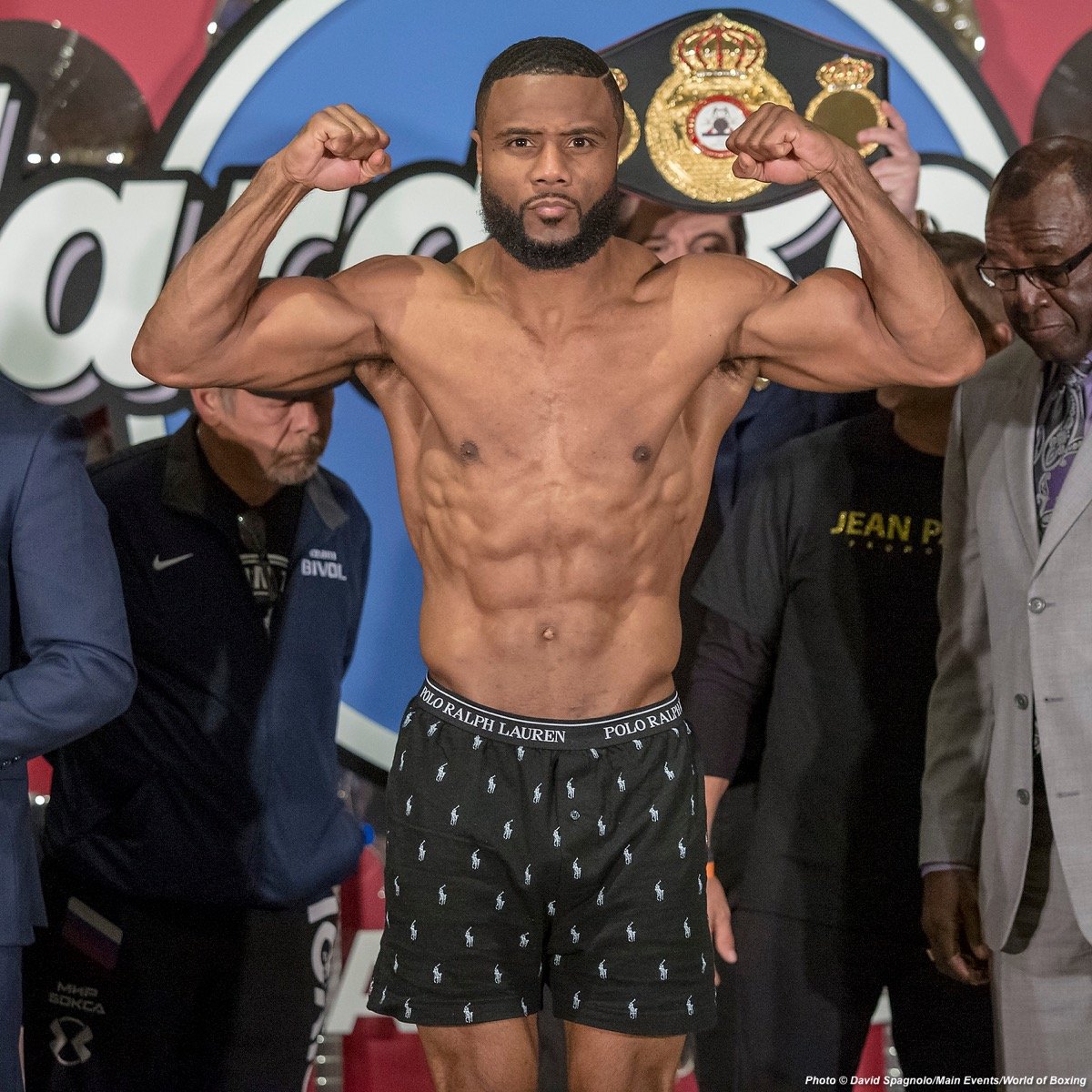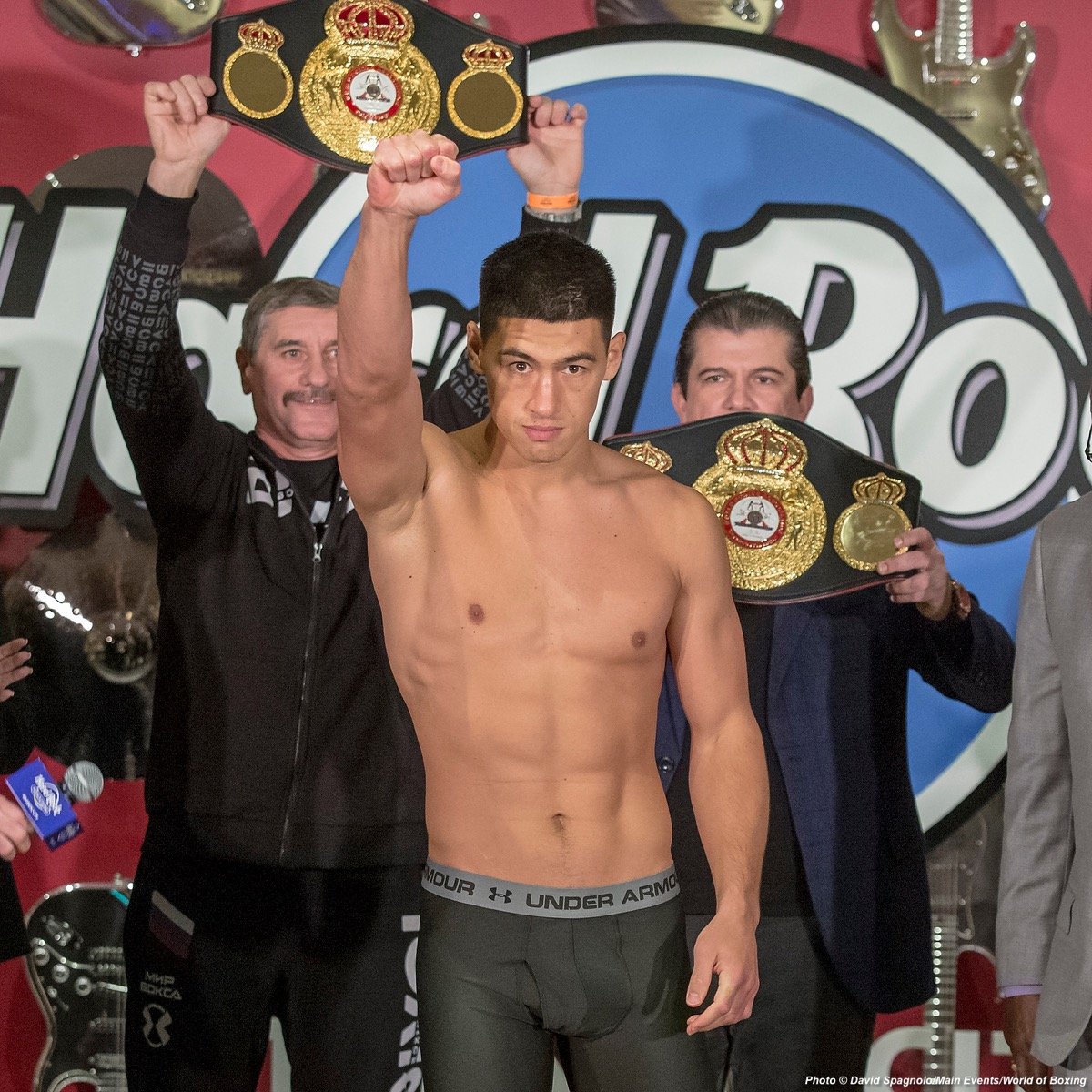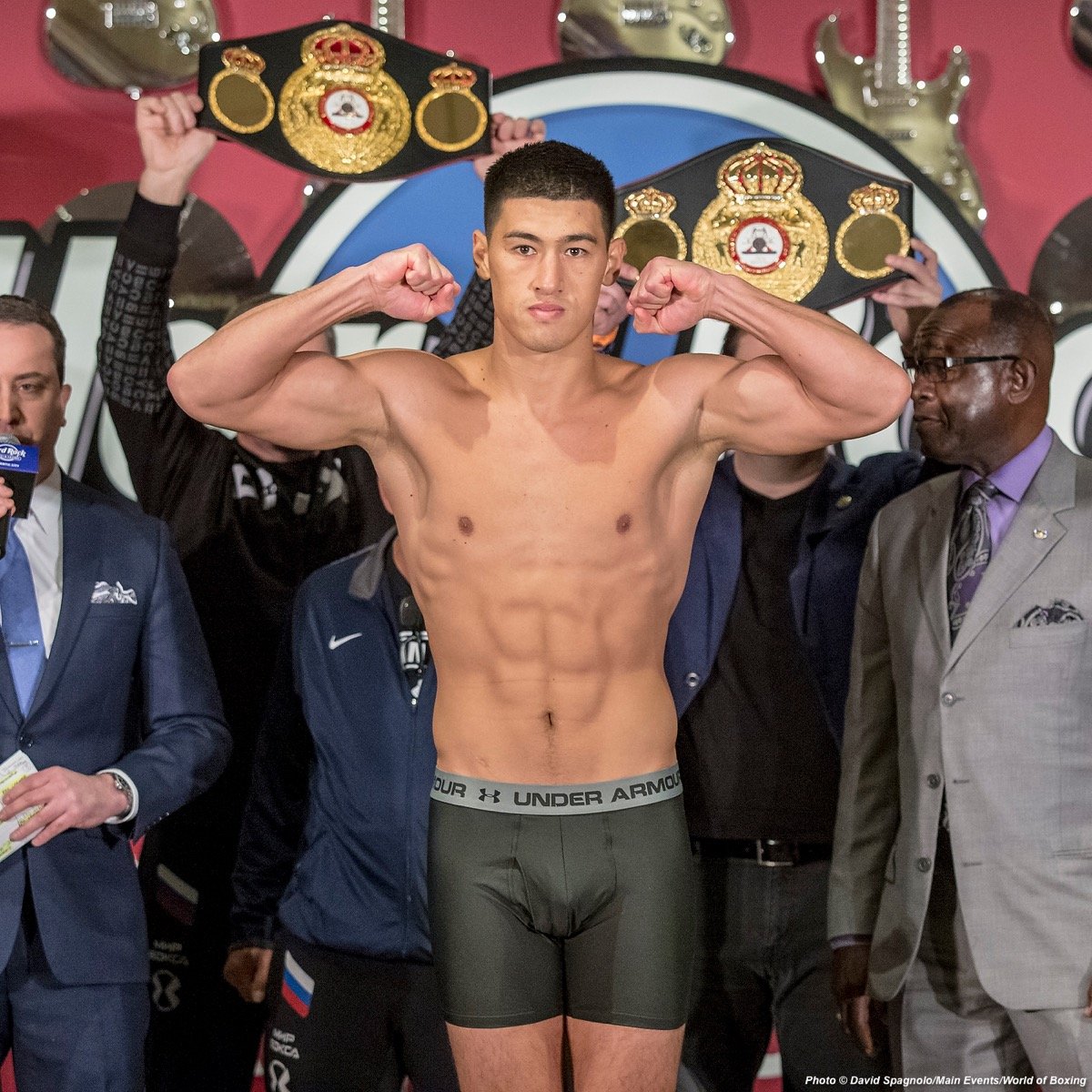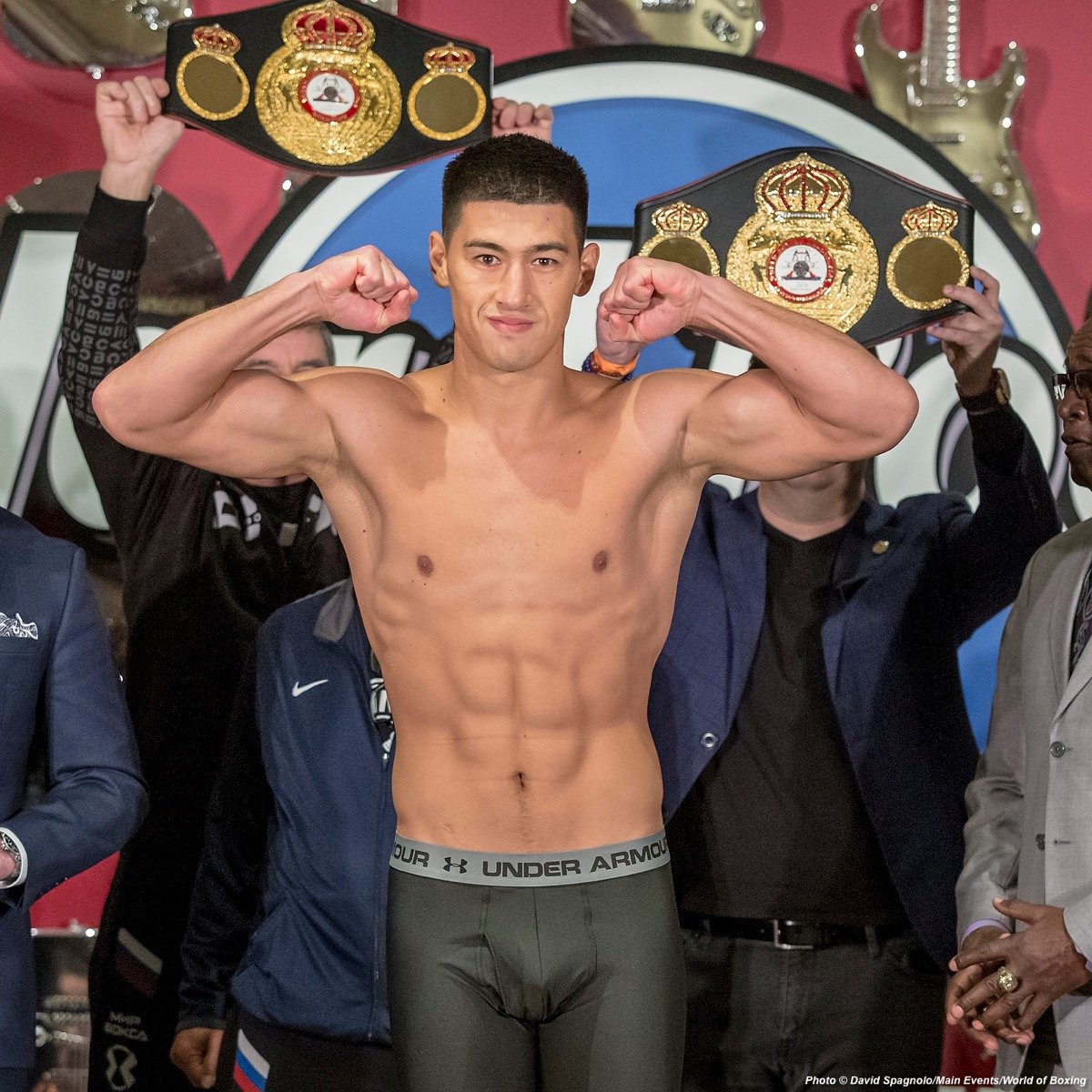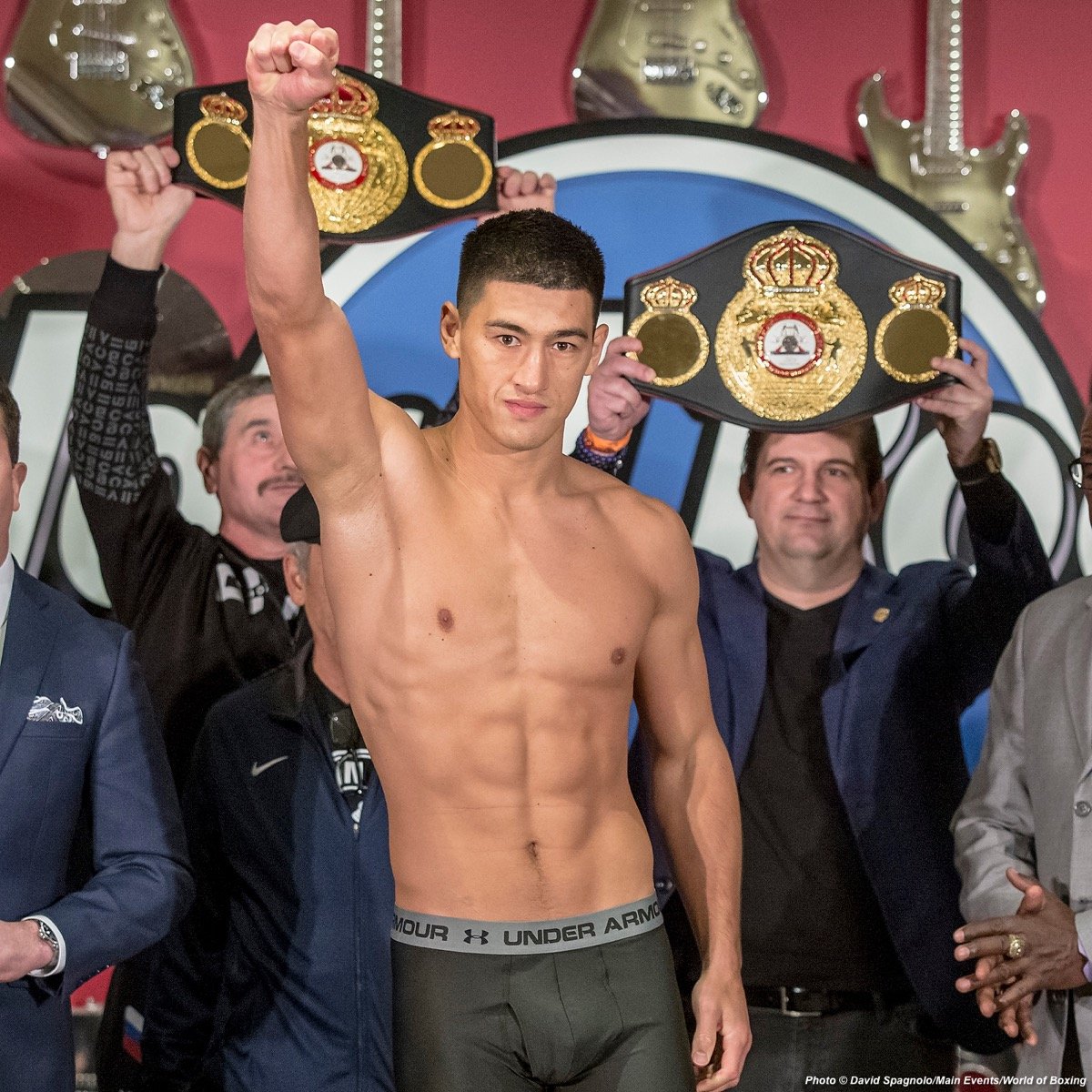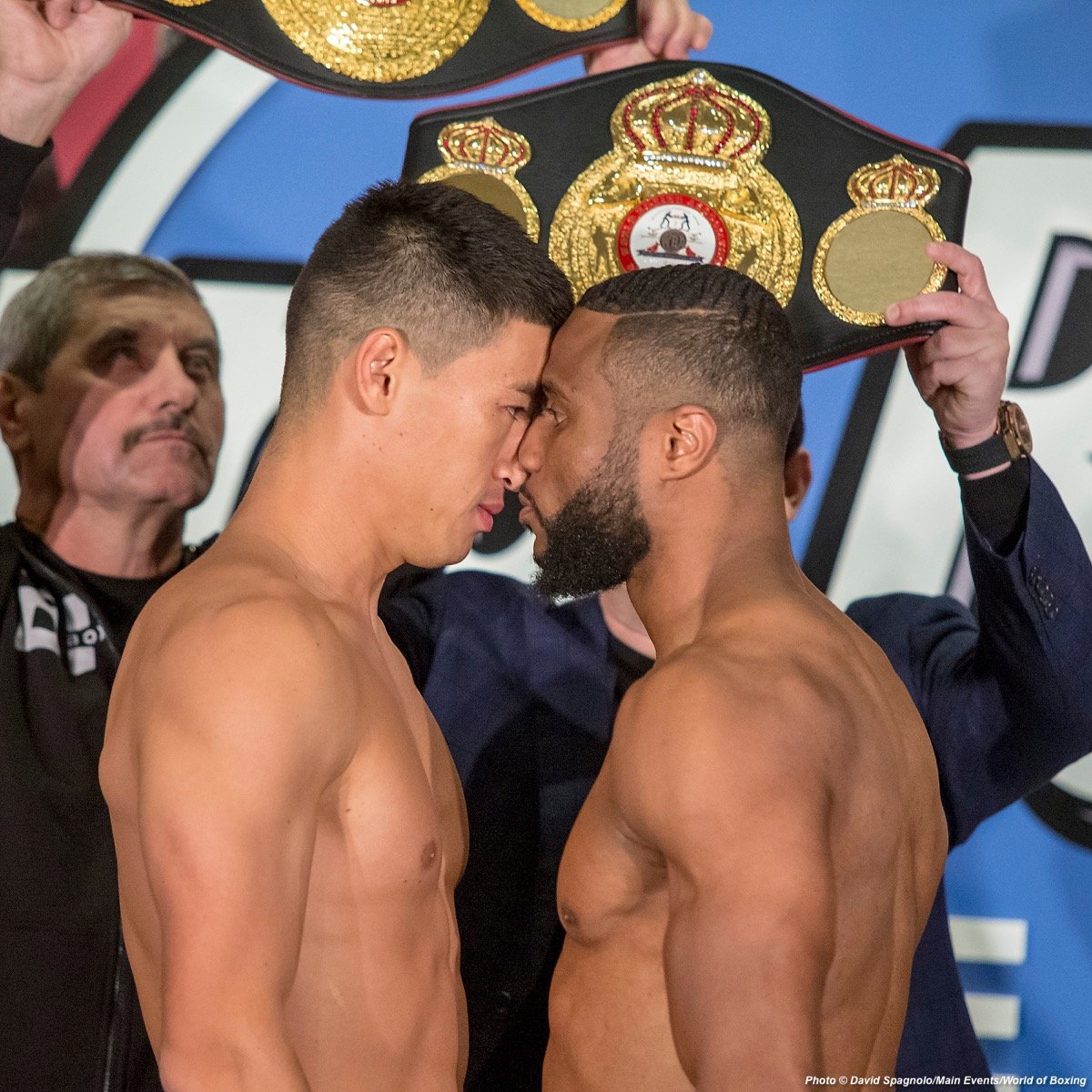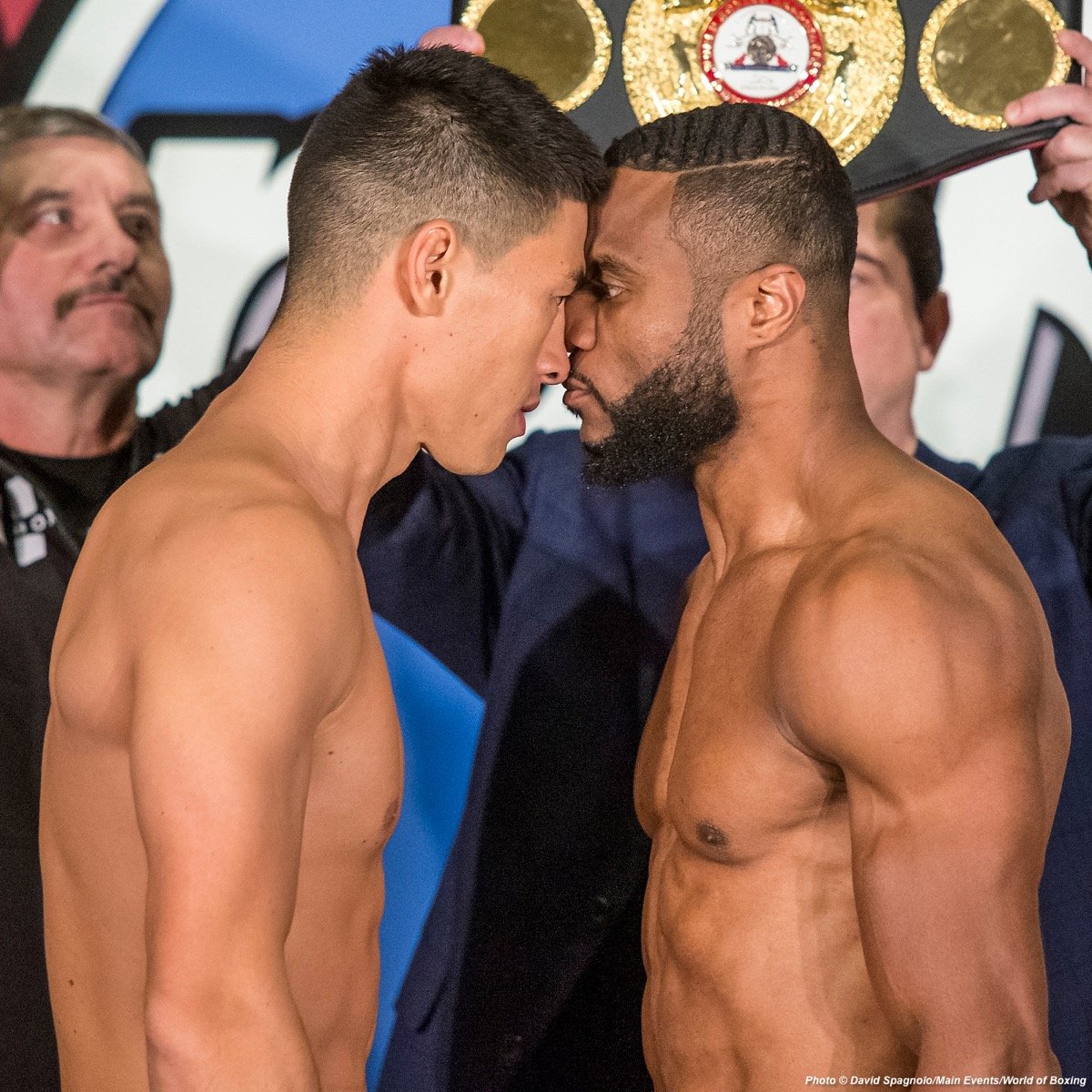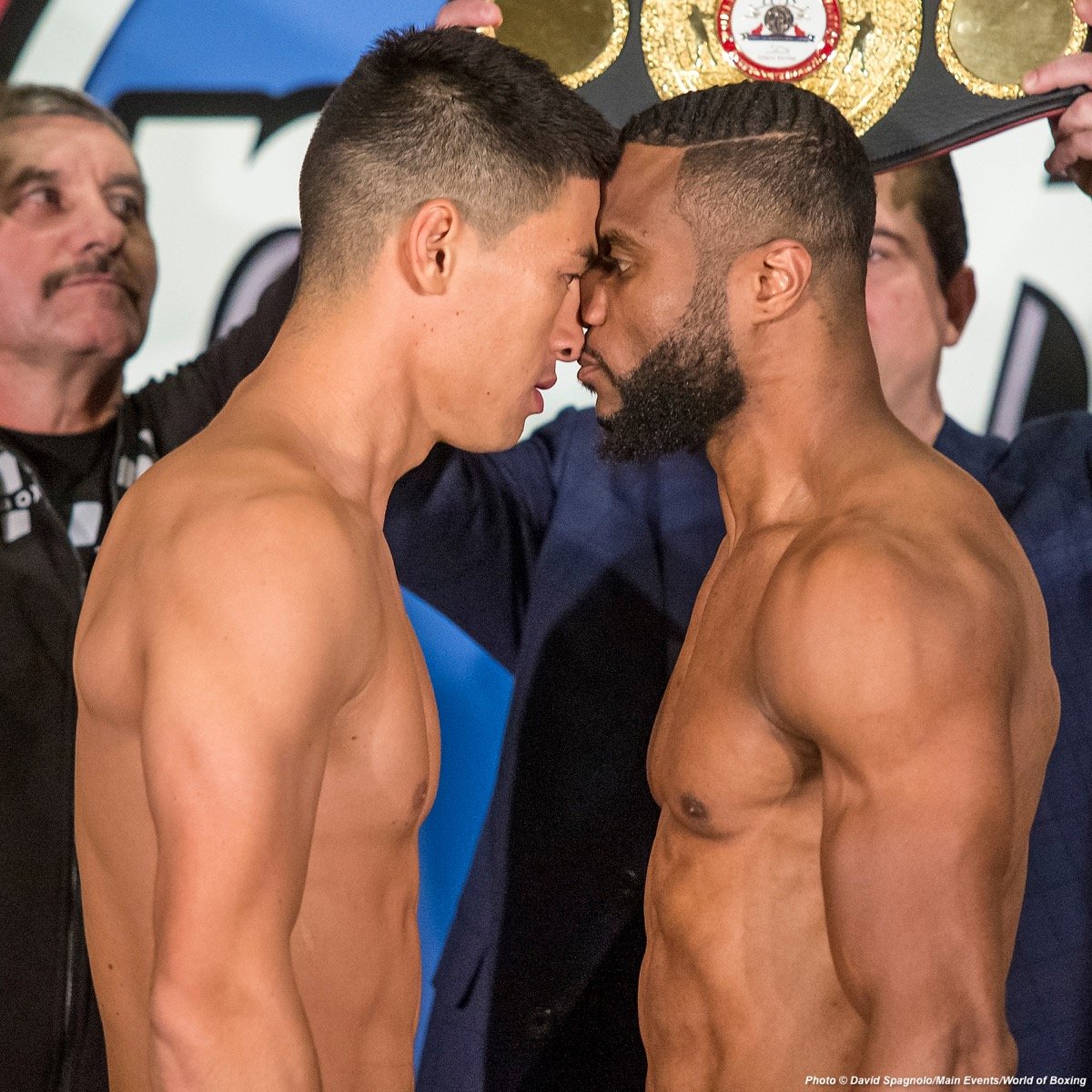 Question: "They say some amateurs have a style that is more suited for the pros. Is that the case with you?"
Akhmadaliev: "My style was already professional even when I was an amateur. But now I am doing a lot of work with my team, my trainers, to become more of a fitted pro. We are doing a lot of work on that. You will see in the ring on Saturday."
Question: "What can the fans expect when they tune in on Saturday?"
Akhmadaliev: "I will perform at my best and it will be a very exciting fight. I can guarantee that. (laughs) It will be another 'Big Drama Show.'"