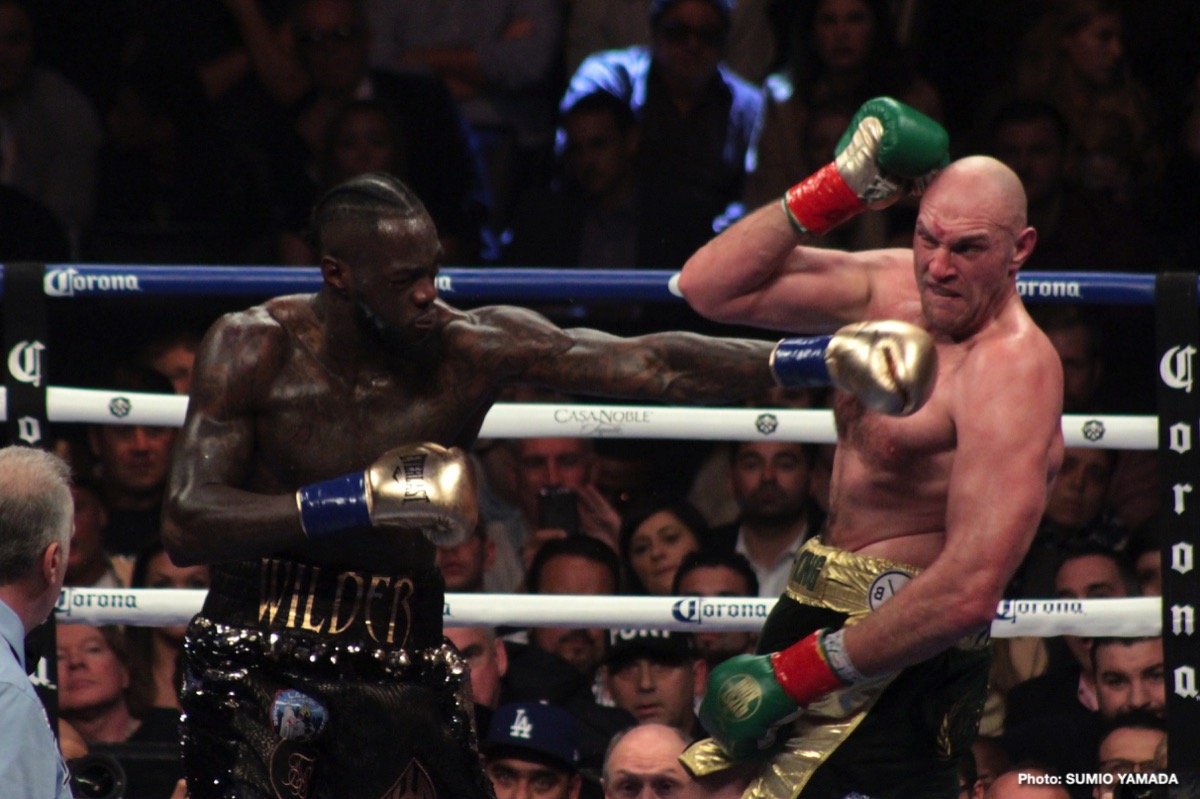 Deontay Wilder has been doing the rounds since his great fight with Tyson Fury, chatting with members of the media on this sports show and that sports show. The reigning WBC champ has not budged one bit on his belief that he won the fight on Saturday night, that he landed "the more meaningful punches" throughout the classic 12-rounder.
Wilder of course also brought up the fact that he twice decked Fury – even arguing again (though less ferociously) that Fury was the beneficiary of a long or slow count. However, the most startling claim Wilder, 40-0-1(39) made was that he actually dropped weight, losing a few pounds between the official weigh-in on Friday and his entrance into the ring on Saturday. Wilder raised eyebrows when he tipped-in at a low 212 pounds at the official weigh-in, yet he says he came into the fight even lower – at just 209 pounds.
If true (and we have no reason to doubt Deontay or his team) it's truly incredible. In fact, modern day cruiserweights have entered the ring heavier (the limit of course being 200 pounds). Yet despite his lowly poundage, and despite the fact that Fury, who weighed-in at 256, entered the ring around the 260 mark, Wilder showed how his power is for real. Twice the smallest heavyweight champion in over twenty years decked the 6'9" giant; very nearly getting the finish in that 12th and final round.
It's a good thing Wilder is not a cruiserweight, in as much as it's a good thing for each and every cruiserweight out there. Because if he was, "The Bronze Bomber" would perhaps be sending fighters home in a bad way. Make no mistake, Wilder's punching prowess is scary, scary, scary.
Now, if only Wilder could pack on some muscle, shorten up his punches, not miss quite as many and fully step in behind each of his finishing shots. Who then would be able to stand up to Wilder's best? Fury is rightfully getting a whole lot of praise for the manner in which he was able to get back up from Wilder's bombs – in that 12th round especially – but the fact is, the biggest, the most mobile, the most naturally gifted heavyweight on the scene today was twice decked heavily by a 209 pound man.
Imagine what could happen when these two clash again.