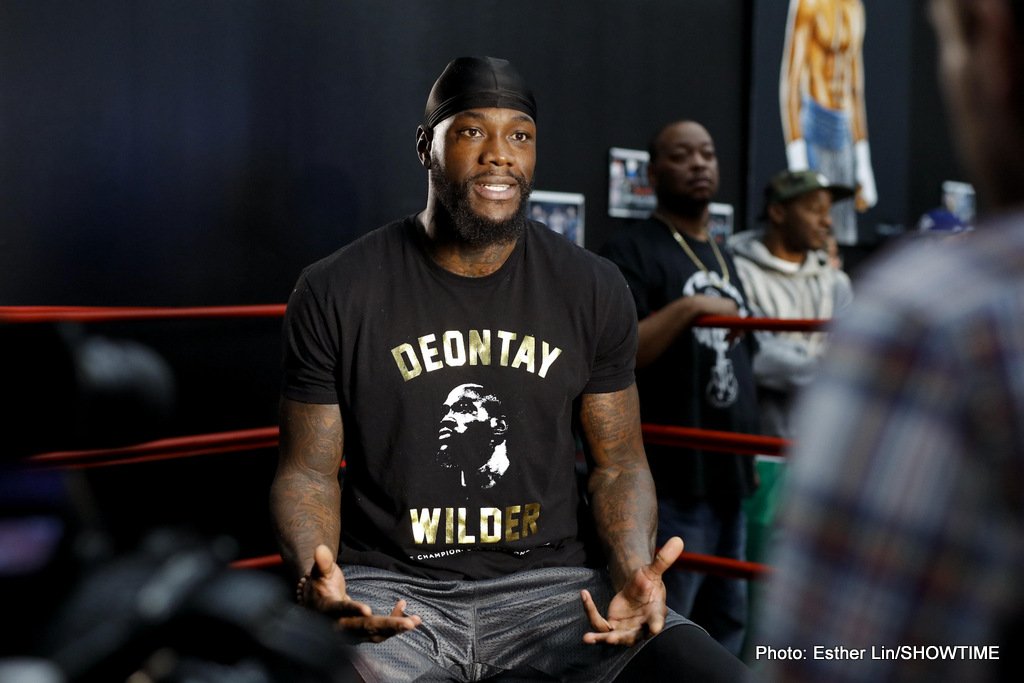 Depending on which side you care to listen to, Deontay Wilder has, this week, been extended either a third fight offer from Anthony Joshua and his team regarding a massive heavyweight title fight unification, or he has received his first fight offer from AJ and his people. What we now know for certain is this: Wilder, the reigning and unbeaten WBC heavyweight champion, has been given a take-it-or-leave-it offer of £8.8 million to fight Joshua, the reigning and unbeaten WBA/IBF/WBO heavyweight champ.
Shelly Finkel, in speaking with The Telegraph, said that the contract, the first one he has been sent by Eddie Hearn/Joshua, contains within it, a "flat fee with no place, date or venue, nor even whether it was the next fight."
"It was a take-it-or-leave-it offer," Finkel told The Telegraph. "We will respond appropriately in the next day or so with our counter offer. If Joshua is serious, we will take the fight. Deontay doesn't want to fight anyone else."
There is apparently a rematch clause also attached, and the theory is the two will fight (if the deal is in fact accepted by Wilder and his people) at a yet to be disclosed venue somewhere in the UK and then, whether Joshua wins or loses, they will box a return at a venue in the US.
£8.8 million is of course a whole lot of money, easily over treble more than Wilder has ever got for any other single fight of his entire pro career. Still, with mega-money like an estimated £75 million likely to be generated by the unification fight, maybe Wilder and his team will ask for considerably more than £8.8 million.
We will have to wait and see what Wilder does and what his "counter offer" may consist of. In the cold light of day, however, fight fans do not care too much, if at all, about the ins and outs of a fight contract – they simply want to see the best fight the best. Let's hope this fight gets made.