Oscar De La Hoya of Golden Boy Promotions says he's working on Ryan 'Kingry' Garcia's next fight for April, and it's not going to be against Manny Pacquiao or Gervonta 'Tank' Davis.
De La Hoya states those are very difficult fights to get made due to network issues and other factors, and he needs to get the unbeaten King Ryan (21-0, 18 KOs) back to work.
Oscar says Ryan, 22, tied Golden Boy's hands recently when he took to Instagram to say that he was going to be fighting the 42-year-old Pacquiao next.
Ryan further made things difficult for Golden Boy by speaking in absolute terms by saying he ONLY wants to fight Pacquiao or Tank Davis (24-0, 23 KOs) next and nobody else.
That's not going to work for Ryan, and he's going to have to come down to earth and take another fight next. De La Hoya says he likes the idea of matching Ryan against Pacquiao in the future, but not right now.
Unless Ryan wants to sit out of the ring indefinitely or retire, he's going to have to take what Golden Boy can give him right now.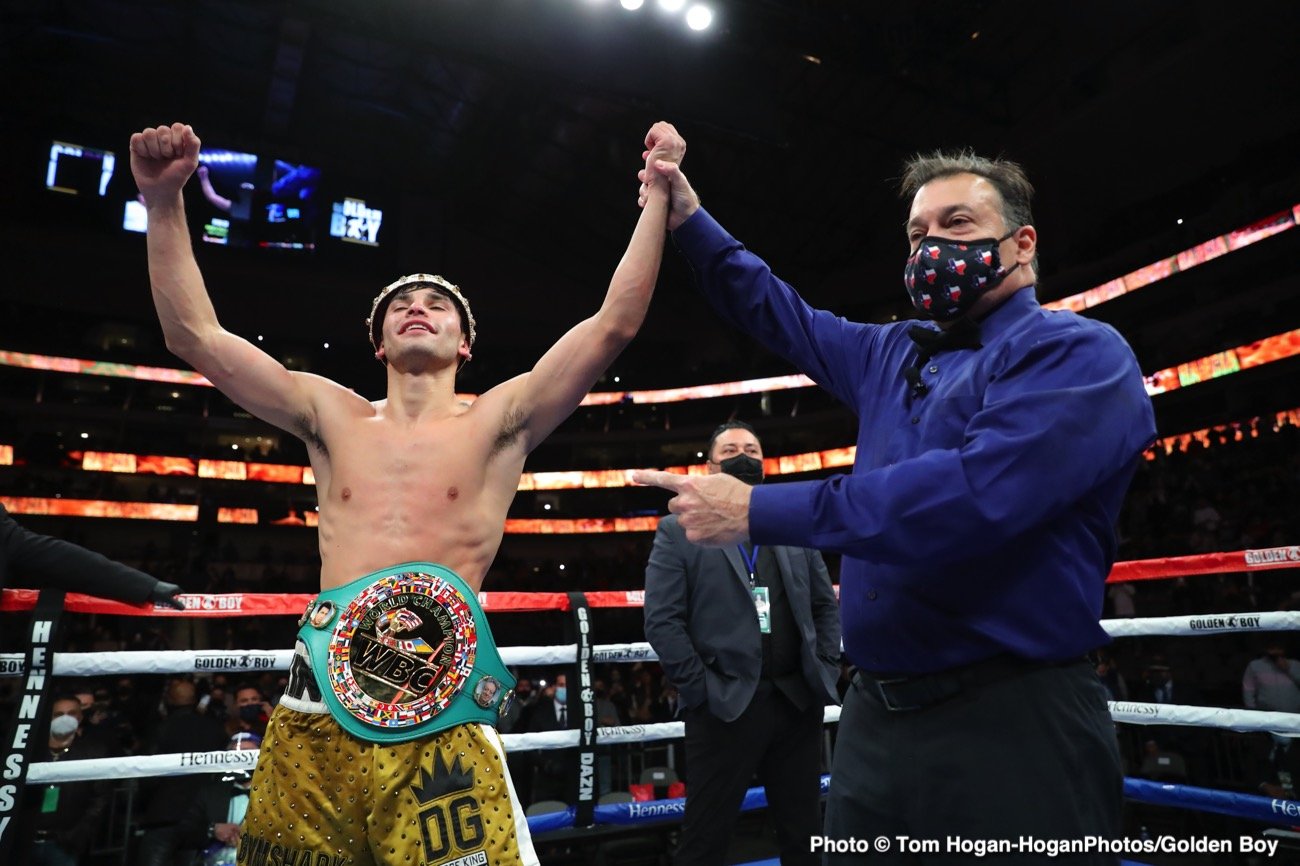 "When you have Ryan only wanting to fight Pacquiao or Tank, we still have to work," said De La Hoya to Fight Freaks Unite. Hopefully sooner or later we can talk some sense into him and get something done. We're hoping by late April."
"We're working on Ryan's next fight, but obviously, with the whole Pacquiao situation, it was never on the table," De La Hoya said. "We're looking for something else."
It won't be WBC lightweight champion Devin 'The Dream' Haney that Ryan fights either, as he's already said he doesn't want to fight him.
#2 WBC Javier Fortuna has been mentioned as an option for Ryan, but that's another guy that he says he doesn't want to fight. Ryan feels that Fortuna is a backward career-step for him.
Right now, Ryan has only fought one top 10 contenders during his career in Luke Campbell, and he didn't look that great in beating him by a seventh-round knockout last January. Fortuna is arguably on the same level as Campbell, maybe a little bit better.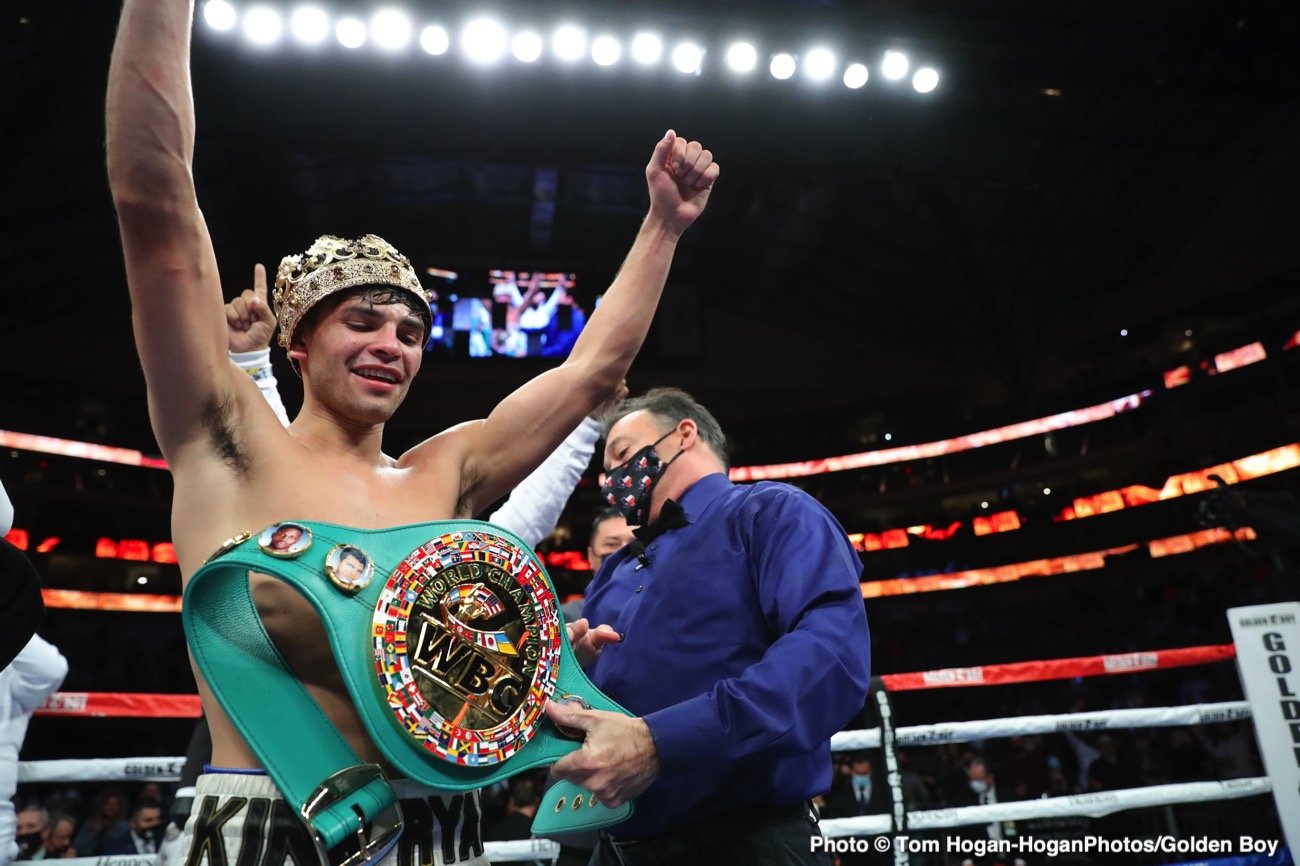 You can't call Fortuna a backward step for Ryan because this is a guy that will give it his all to try and win. If he hurts Ryan the way that Campbell did in the second round, he'll try and finish him. In other words, Fortuna doesn't lack the killer instinct to finish a foe if he's got them hurt the way Campbell did against King Ryan.
"He [Ryan] kind of tied our hands behind our back when he announced he only wants to fight…Pacquiao or 'Tank' Davis. As you know, those are two fights that are almost impossible to make right now," said De La Hoya.
There's a real possibility that Ryan will dig his feet into the sand and stubbornly refuse to fight the opponent that Golden Boy presents to him for his April fight if his name isn't Tank or Pacquiao.
Ryan is already a millionaire at 22, and he's got a backup option of making a fortune on Youtube in following in the footsteps of YouTubers Logan Paul and Jake Paul.