Terence Crawford said last Saturday night that he no longer cares about the Errol Spence Jr fight and doesn't need it.
Sounding a little fed up, the WBO welterweight champion Crawford (37-0, 27 KOs) claims that he will "never" ask for the fight against unbeaten IBF/WBC champion Spence (27-0, 21 KOs).
Crawford suddenly has LOTS of options
Fans want to know what has gotten over the Nebraska native to make him change his mind all of a sudden about wanting to fight Spence.
Well, it's easy to figure out. Crawford's promoter Bob Arum revealed this weekend that he'd had "preliminary" discussions with Porter's dad Kenny Porter about putting a fight together for the spring.
Arum also revealed that boxing legend Manny Pacquiao (62-7-2, 39 KOs) is in the mix for a fight against Crawford as well, and that's one that has a greater chance of happening.
With those two great options, it's no wonder why Crawford has cooled down his interest in fighting Spence.
The Top Rank fighter is no longer as needy as he was in the past when he was facing ordinary opposition from 2008 to 2020.
Crawford doesn't care about Spence fight.
"I don't need that fight; I'm not worried about that fight," said Terence Crawford to Fighthype about the Errol Spence match.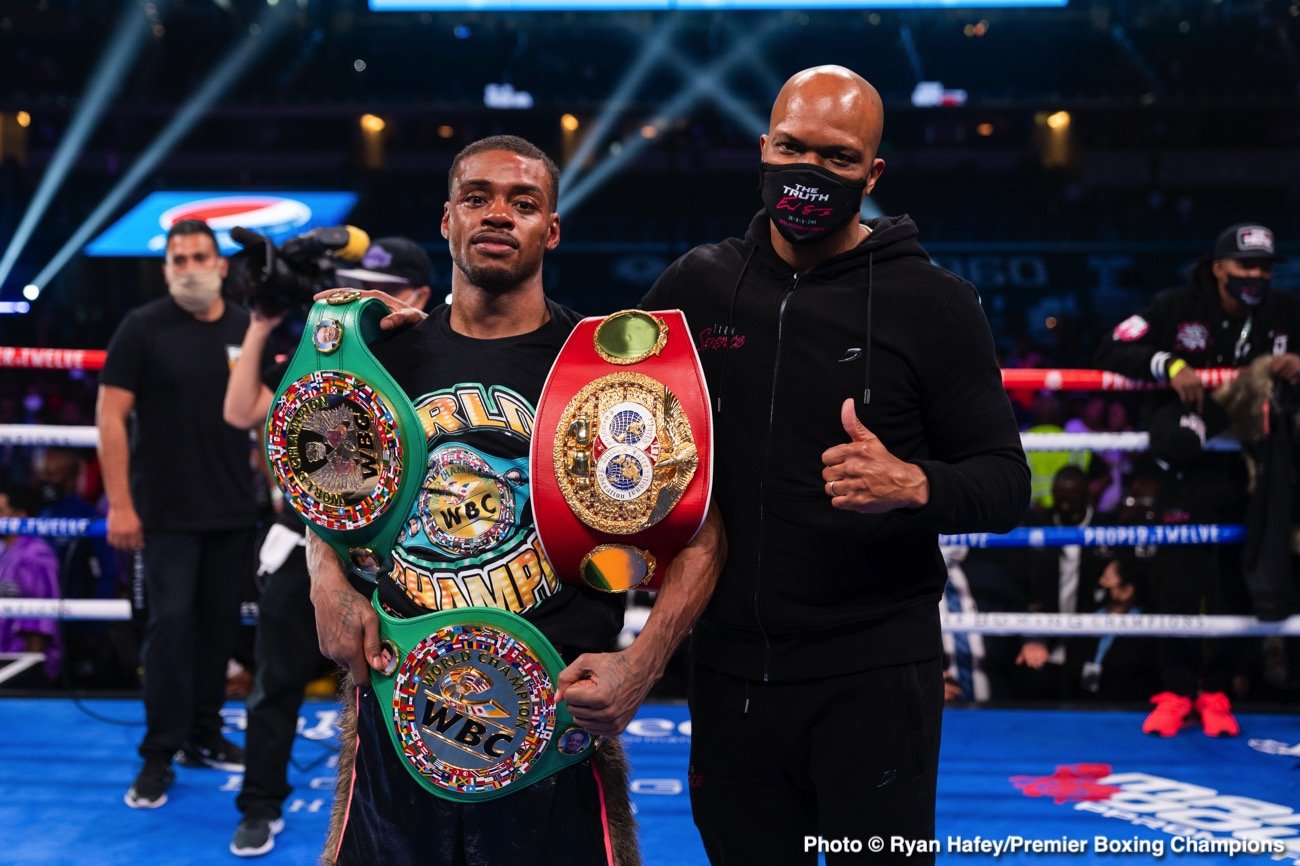 "I'm not worried about that fight. I done told y'all numerous times now, I'm not even worried about that fight.
"You will never see me asking for that fight ever again," said Crawford in claiming he's never going to push for a unification match against IBF/WBC welterweight champion Spence (27-0, 21 KOs) ever again.
"If it happens, it happens. If it doesn't, I don't care," Crawford said about a match against Spence.
If Crawford can get winnable fights against Pacquiao or Porter, it's no wonder why he's lost interest in fighting Spence.
Who needs Spence if they've got the opportunity to pick up big money fighting Pacquiao?
Porter is obviously not nearly as big a fight as a Pacquiao match, but it still would represent by far the biggest match of Crawford's career.
If Top Rank sticks Crawford vs. Porter on ESPN pay-per-view, it might do reasonably good numbers if they promote the match to the hilt.
Obviously, Porter would need to do most if not all of the heavy lifting in promoting the fight because Crawford is more of a lowkey type of guy.
Between Porter and his dad Kenny, they should be able to sell the Crawford fight to the public.
Crawford prefers Pacquiao over Porter fight.
"I don't know. Both of them are great fights," said Crawford on his promoter Arum speaking that he's working on matching him against Pacquiao or Porter in the spring.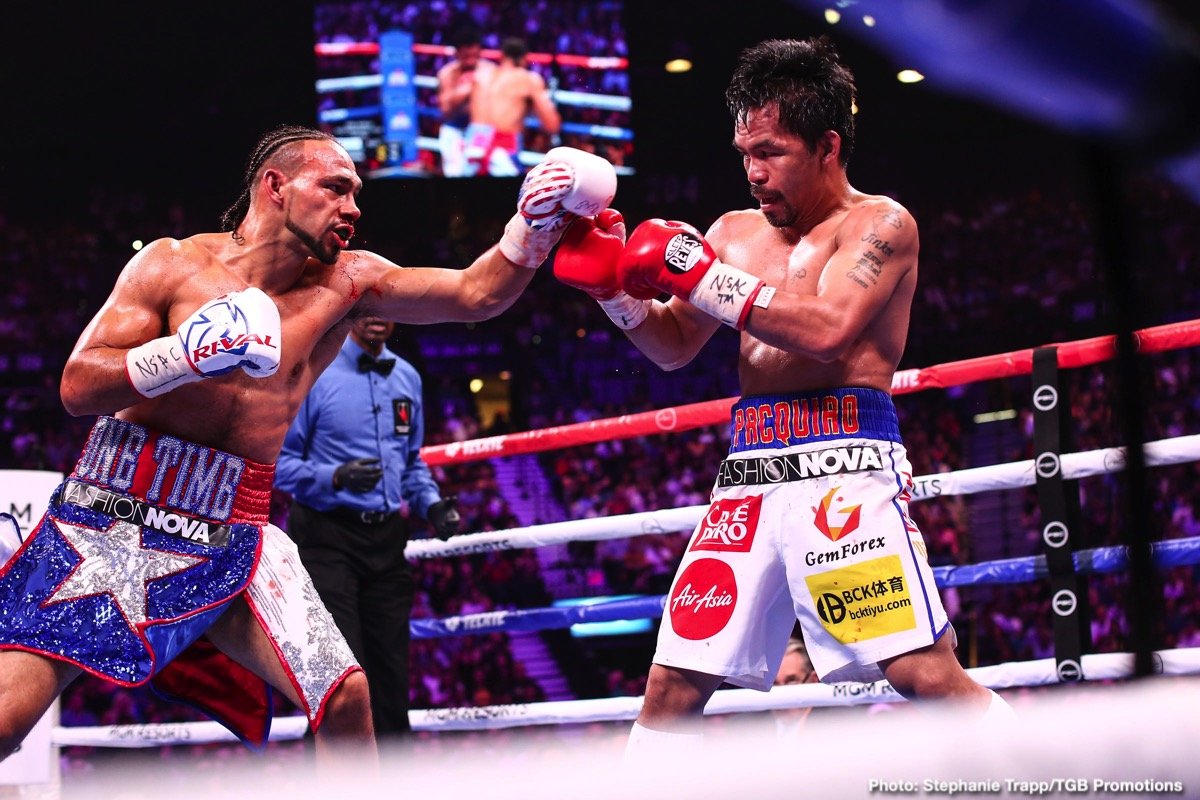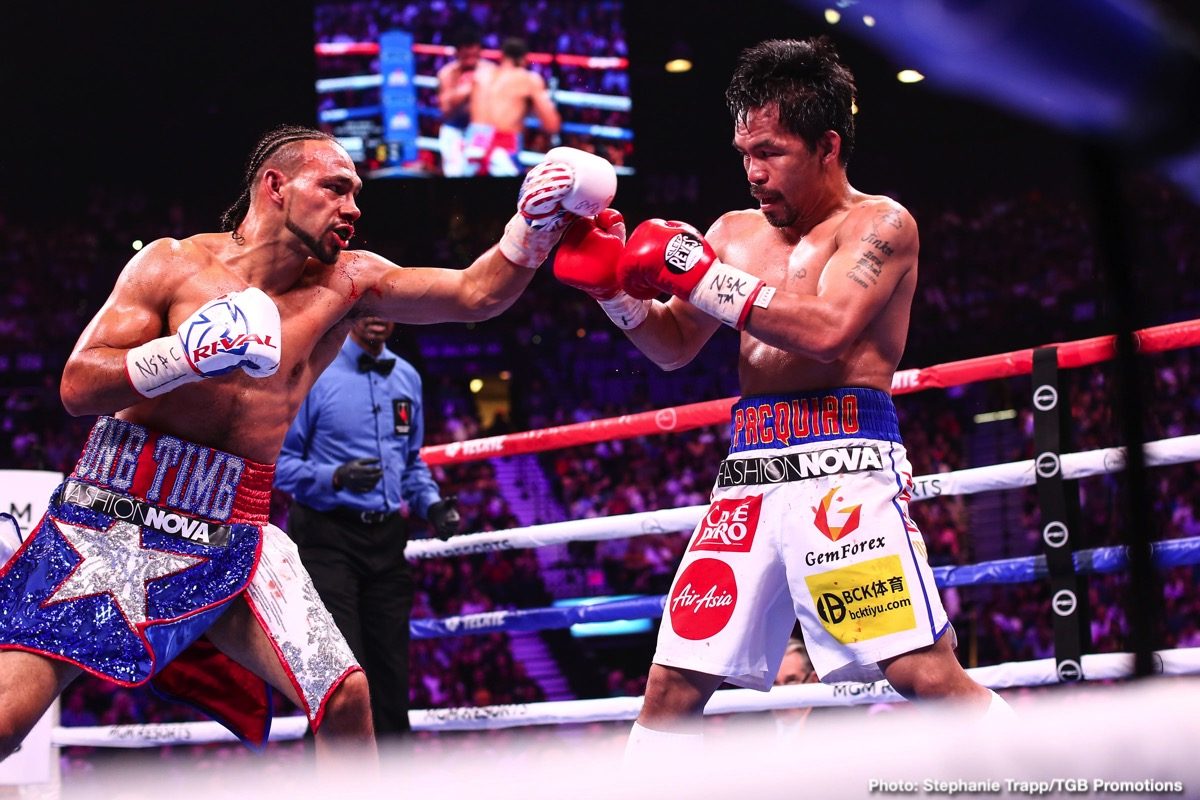 "I prefer the Manny Pacquiao fight over Shawn Porter. Shawn Porter is a great fight in his own right, and I'm going to be ready for whichever one comes to fruition.
I don't know; I can't really say," Crawford said when asked if he thinks his next opponent will be Porter or Pacquiao.
"All I can do is prepare myself to the best of my abilities and be ready for whatever is put in front of me," Crawford said.
It might be a mistake on Crawford's part for him to get excited about a fight against Pacquiao because that's one that may go up in smoke.
We just saw the Pacquiao vs. Ryan Garcia match go nowhere, and it's likely we'll see the same thing with Pacquiao-Crawford.
Pacquiao will want a huge purse that's not likely possible right now given the absence of crowds and the pandemic changing the U.S economy.
Even during the best of times, Pacquiao vs. Crawford wouldn't be a massively fight unless it took place during the zenith of Pacquiao's career from 2009 to 2015 when Manny was bringing in a massive amount of PPV buys each time he fought.
Terence analyzes Pacquiao and Porter
"Both of them have got their own strong points," continued Crawford about Porter and Pacquiao as potential opponents. "Manny Pacquiao is fast-moving and can punch. Shawn Porter is aggressive, tough, durable.
"I can't say what he [Porter] will try to do. I can't say what he will or wouldn't do.
"You know me, I'm whatever," said Crawford when asked if he'd like to fight the type of fight that Porter would bring.
Porter is the tougher option for Crawford, the much tougher fight compared to Pacquiao.
The way that Porter can close the distance and force his opponents to battle him in a physical contest that involves elbows, head-clashes, and a nonstop close proximity fighting. Crawford would be like a fish out of water with that kind of battle.
It's no wonder that Crawford prefers fighting Pacquiao over Porter because that's a style that is better suited to how he likes to fight.
Also, with Pacquiao being 43, older and smaller, he's someone that Crawford would have a better chance of beating than if he were to face Porter.