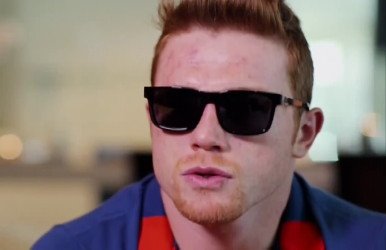 The highly anticipated bout between WBC middleweight champion Miguel Cotto and Saul "Canelo" Alvarez won't be taking place, according to Golden Boy Promotions vice president Oscar De La Hoya. Instead, De La Hoya will be looking to match his fighter Canelo up against possibly middleweight David Lemieux or James Kirkland.
WBA 160 pound champion Gennady Golovkin's name isn't being talked about for Canelo.
"Oscar just told me no Cotto-Canelo. 'The deal is off the table.' Said Cotto went past 5th deadline last night. #boxing," Dan Rafael of ESPN.com reported earlier today.
De La Hoya says that Cotto's adviser Gabby Penagaricano said no to the deal that they were looking to make for the fight. De La Hoya thinks the Cotto-Canelo fight would have pulled in at least 1.5 million pay-per-view buys on HBO if it had taken place. Unfortunately, we'll never know for sure at this point.
It's unknown why Cotto's team decided not to accept the deal, perhaps the purse split wasn't enough to justify the risk. But it's possible that Cotto could get an even bigger fight against Floyd Mayweather Jr this year, so you can't fault them for wanting to be in position to get the bigger fight. Canelo is young enough to where he'll still be there later on when Cotto decides he wants that fight.
"Canelo decided he's going to move on because Cotto and Gabby turned down the deal that we presented them. We had no choice but to move on," De La Hoya said via RingTV.com.
Canelo will move off the May 2nd date that he's been talking about wanting to fight on if the Floyd Mayweather Jr vs. Manny Pacquiao fight takes place on that date. There's no date yet given for when Canelo will fight next, but you have to imagine it'll be soon as long as his injured ankle is 100 percent.
De La Hoya believes that Canelo has a lot of options for his next fight. As I mentioned earlier, Kirkland and Lemieux are two names that are high on the list. There's no word whether Joshua Clottey, a fighter that Canelo was supposed to fight last December, will be among the names that De La Hoya and Canelo will pick from for his next fight. Again, Golovkin's name isn't being mentioned as a possible opponent for Canelo, even though Golovkin will be free to fight after his next title defense against Martin Murray next month in February.
Golovkin might be considered too stiff of a test for Canelo at this point, as Canelo is coming off of a controversial win over Erislandy Lara in his last fight, and a lot of boxing fans still think Canelo lost that fight and was given a gift decision. Putting Canelo in with Golovkin would force Canelo to change his game dramatically from that of a slugger to that of a boxer if he wanted to survive the full 12 rounds.