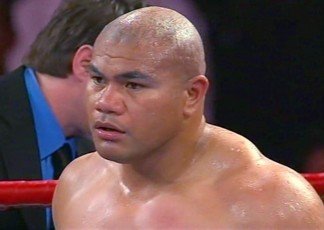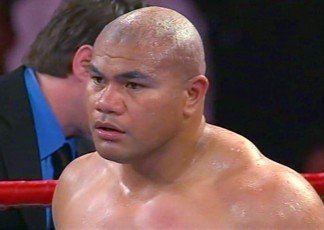 As fans will possibly be aware, heavyweight powerhouse David Tua, arguably one of the best fighters never to have captured a major title, will be back in action later this month, when the 40-year-old will tangle with Russian giant Alexander Ustinov.
The fight, a big deal in New Zealand like all of Tua's fights, will mark "The Tuaman's" first ring appearance for two years (his rematch loss to Monte "Two Gunz" Barrett) and the Samoan slugger's fans are hoping their hero can launch one last assault on the heavyweight championship of the world.
I've always been a fan of Tua, since he burst onto the scene with his chilling destruction of John Ruiz. And I do think that a prime Tua – say the wrecking machine that ruined Ruiz and went to war with the could-have-been-great Ike Ibeabuchi – would have given Wladimir Klitschko a fierce argument. Today, though, that ship looks to have sailed, yet one man who millions of fans listen to, in "Colonel" Bob Sheridan, still believes a Klitschko-Tua clash would be a good idea. In fact, the man who called the legendary "Rumble In The Jungle" epic all those years ago goes as far as to say the Klitschko brothers "need Tua" so as to "legitimise what they are doing in Europe."
Speaking with Scoop Culture on Sunday, the day of the Tua-Ustinov press conference, the commentating veteran who has just undergone successful heart surgery had the following things to say:
"David Tua knows that Father Time is calling," Sheridan said. "He's got a few years left in the game but if he wants those years to be spent contending and working his way to another title shot then he has to win this fight (with the 6'7" Ustinov: 28-1 with 21 KO's). If David can win this fight he will be knocking on the door of a title shot.
"The best thing that can happen for the Klitschkos is that David Tua beats their guy (the Klitschkos promote Ustinov) and they give him a pathway to a title shot. Wlad or Vitali fighting Tua would legitimise what they are doing in Europe because David Tua is an international name and his left hook is known by everyone in boxing. If they want to reach a truly global audience – they need David Tua."
Of course, the Klitschkos would argue they are doing very well thank you as they are, and that their global popularity and respect is quite fine (even if some U.S fans do still seem reluctant to give the brothers too much credit; still referring to them as "boring" and safety-first"), and what would either sibling/world champion gain from pounding on a 40-year-old, largely inactive version of Tua? Again, I think a prime Tua would have given Wladimir a real fight, but today? I can't see Tua having either the speed to get on the inside or the willingness to take the inevitable punishment as he tries to do so.
But will Tua even get past Ustinov? Sheridan does not feel Ustinov's height and reach advantages will have any real bearing on the Aug. 31st fight.
"Everyone will talk about the difference in size. But that's a non-factor. David is used to being the smaller guy in the ring," Sheridan told Scoop. "Ustinov will try and maul him but David can't allow him to do that. He needs to be the general in the ring. The only way to do that is by burying a right hand in his gut and then hitting him in the jaw with his left in the first round. That will set the tone for the war that will follow. But he's got to get the Russian's attention early."
Whether or not Tua, 52-4-2(43) can indeed get Ustinov's attention and then chop him down for an "I'm back" statement of a win remains to be seen. But if Tua can topple the giant who is four years his junior, then maybe there will be calls for a Tua challenge of a Klitschko. And even today, such a fight would at the very least be a little interesting. Tua, don't forget, has never been KO'd in a pro career dating back to 1992.