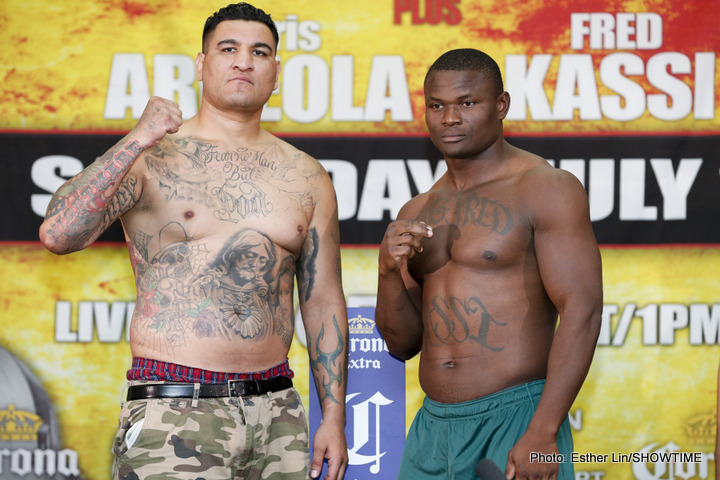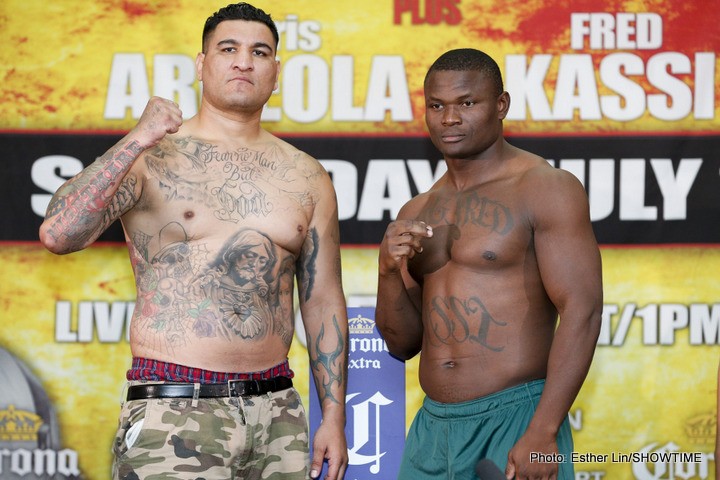 He boxes tonight in a 10 rounder in El Paso on the PBC on CBS card against relative unknown Fred Kassi, yet 2x world title challenger Chris Arreola is insistent that he still has more to give, and at 34 years of age feels he has one last championship run left – a run he hopes will culminate in a shot at WBC heavyweight champion Deontay Wilder.
Speaking via fighthype.com from his California training base, Arreola said;
"I got one more run at the title, that's it. That's what I told myself. 3rd times a charm and if I don't get it the 3rd time, I'm gonna quit, I'm gonna retire, man."
"I'm not in boxing to get paid. That's a big plus, the money's a big plus but I'm in boxing to be a champion."
Arreola has faced questions throughout his career over his mental focus and dedication to the sport physically, something he appears to acknowledge, albeit reluctantly;
"They were asking me earlier about dedication and stuff like that, and you know, I've not really been asked a question like that before. Maybe I should fu***** ? – there's a lot of things I need to change in my life. Alcohol is probably one of the last ones though."
In spite of that, "The Nightmare" insists he knows what he needs to do against Kassi;
"I need to make a statement. I'm a front runner for a title shot. When I get a shot I want people to say, 'yeah, that mother****** deserved it' not that 'he was just given it, that title shot' – so that's the main thing. I gotta showcase and show up on the day."
And Arreola thinks if he gets the call for Deontay Wilder's next defense – which will be September 26th – he is ready for the fight straight away and wouldn't need any more tune-ups
.
Asked if he would take the fight next he said;
"Absolutely, man, why not? Why wait? Title shots don't come everyday, so when they tell you you're getting a title shot you fu***** take it. You work, you grind, you sacrifice, do what you gotta do and I'm willing to do that."
"I'm out to win that title and this fight (vs Kassi) is just one of those fights that's in the way."
Twitter @Undilutedpoison