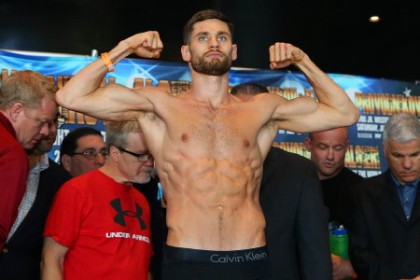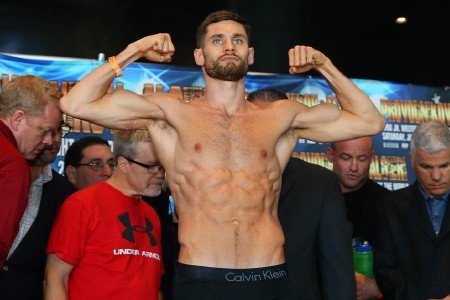 On November 22, 2014, WBO Jr. Welterweight Champion Chris Algieri will move up in both weight and opponent caliber as he challenges Manny Pacquiao for the WBO Welterweight Championship.
Manny "Pacman" Pacquiao is as accomplished as he is well-known. A world champion at a record-breaking eight weight classes, he has fought and beaten nearly every world-class fighter available. Moreover, like Joe Louis and Muhammad Ali before him, he has avenged nearly every loss.
In 2012 questions surfaced as to whether Pacquiao's career was through. First, he lost an incredibly controversial decision to Timothy Bradley. The same year, he suffered his most definitive loss at the hands of Juan Manuel Marquez. However, the Philippine pugilist took a year off and returned to beat Brandon Rios by unanimous decision in 2013. In April of 2014, Pacman decisively beat Timothy Bradley, avenging his loss to the 147lb champion and proving his sustained greatness to the boxing community. At the time of the fight, Bradley was coming off a win against Ruslan Provodnikov and considered one of the best fighters – pound for pound – in the world.
While Pacman is one of the most well-known fighters on the planet, Algieri is relatively unknown to the casual boxing fan. Algieri also breaks nearly any stereotype that the general population might hold about professional boxers being uneducated, slow or "punchy."
After graduating with honors from Stony Brook, kickboxing champion turned professional boxer Chris Algieri went to the New York Institute of Technology where he secured a Master's Degree in nutrition. Algieri was then forced to choose between pursuing a doctorate degree and going for broke in his then-unknown boxing career. He chose the latter. In other words, Chris Algieri chose the path less travelled by young men with graduate degrees. That choice, as Robert Frost would say, has made all the difference.
In 2014, Algieri has no regrets. On Valentine's Day 2014, Algieri fought Emmanuel Taylor on ESPN's Friday Night Fights. An underdog, Algieri fought hard and won a decision to the satisfaction of his hometown crowd in Huntington, NY.
After the ESPN victory, Algieri signed to fight Ruslan "The Siberian Rocky" Provodnikov on HBO. Many speculated that Provodnikov was, or at least ought to be, insulted by the matchup. After all, Provodnikov had just beaten Mike Alvarado. It seemed unfair for Alvarado, the loser of the Provodnikov-Alvarado matchup, to go on to fight a future Hall-of-Famer like Juan Manuel Marquez while Provodnikov fought a no-name "ESPN fighter" like Chris Algieri.
Nonetheless, Provodnikov agreed to the fight and on June 14, 2014 both team Provodnikov and the boxing community at large expected to see Provodnikov defeat Algieri in a few short rounds.
Initially everything played out as expected. The Siberian came out punching, sending Algieri to the canvas twice in the first round. As Algieri's right eye began to swell shut, boxing observers around the world expected that the judges at ringside would not be needed that evening. They were all wrong.
Algieri did not merely continue the fight, he made adjustments to his fighting style and slowly took control of the fight. Although none of his punches appeared to hurt Provodnikov, Algieri began to out-maneuver and out-box the "Siberian Rocky." Before the end of the match Algieri was ducking power punches, moving laterally, and exposing Provodnikov. Conversely, Provodnikov made virtually no adjustments. Late in the fight, Provodnikov's trainer Freddie Roach told Provodnikov that he would need a knockout in light of the multiple rounds Algieri had won since round one. Roach was correct, Provodnikov would need a knockout to win. However, the knockout that Roach called for never came. Algieri won the match by decision.
Algieri's new mission is to become the WBO 147lb Champion by beating one of the greatest pound-for-pound fighters in the world. Naturally, Algieri is an underdog (initial Vegas odds are at 14-1). However, "underdog" is a familiar label for Algieri. On November 22, 2014 he will face the greatest opponent, and the greatest payday, of his career.
Bill Barner is a former certified "USA Boxing" Judge, Referee, and Trainer. He is a former sparring partner for several amateur and professional fighters and currently practices criminal and immigration law in South Florida for BarnerRossen PA. He has appeared in The Ring Magazine, Bleacher Report, VOICE Magazine, Youngstown Vindicator, and is a regular contributor to East Side Boxing. He can be reached at barner@barnerrossen.com or on twitter @BarnerBill.