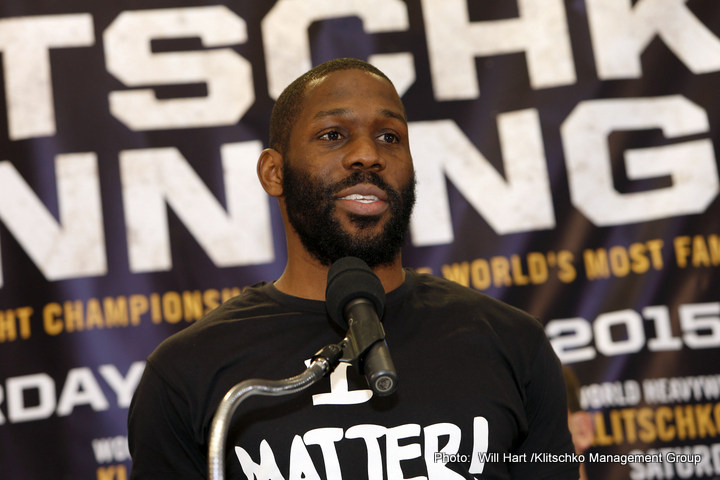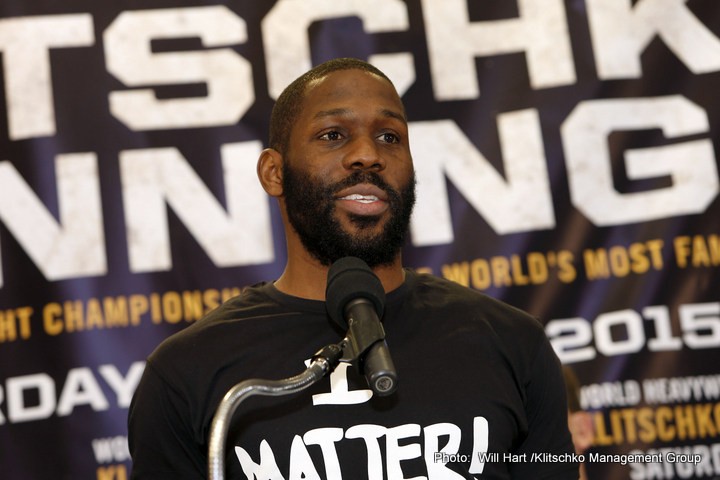 America's former world title challenger, Bryant Jennings (19-1, 10ko), will square off against undefeated Cuban, Luis Ortiz (23-0, 20ko) on December 19 in New York, in what is set to be an intriguing clash of heavyweight contenders.
Ortiz's promoter Oscar De La Hoya continues his quest to provide fan-friendly fights, matching the 6′ 4″ southpaw and WBA [interim] champion with the Gary Shaw promoted Jennings, who fans last saw in April, giving a good account of himself in defeat against long-time champion, Wladimir Klitschko.
Ortiz recently blitzed Mathias Ariel Vidondo in exciting style to pick up his interim strap, taking just 3 rounds on the Golovkin/Lemieux undercard to dispatch his South American foe, and De La Hoya has wasted no time meeting with Shaw to set up the clash on the HBO "Boxing After Dark" card.
"With a mix of speed, power and amateur pedigree that is second-to-none, Luis Ortiz has quickly established himself as a force in the heavyweight division," De La Hoya said as the fight was announced.
"Luis is so hungry to continue his rise in the division that he has agreed to fight an enormously talented opponent in Bryant Jennings just two months after [his] destruction of Matias Vidondo."
They were sentiments shared by the 36 year old Ortiz himself.
"To headline an HBO event and fighting a former world title contender like Jennings is what I have been preparing my whole career for," he said.
"I know that after this fight people will know that I deserve a shot at becoming the heavyweight champion of the world. I think Jennings doesn't even know what he's stepping into on Dec. 19."
Jennings proved that despite entering into his fight with Klitschko a relative novice back in April, he does indeed have enough to compete at the top of the division, and is thriving off the challenge the unbeaten southpaw will present him in December.
"I'm excited to be getting back in the ring against Luis Ortiz, another big heavyweight," he said. "He's coming off an impressive win, and he thinks he's at the top of his game. These are the typical type of opponents I like to showcase my skills against.
"I've come a long way since my last fight against Klitschko, and I have continued to train with a fierce intensity. When you suffer defeat for the first time, you learn things about yourself you never knew.
"I've improved a great deal on all aspects of my game, both mentally and physically. The world will see a great fight when I square off against Ortiz. That I can guarantee you. I'll be driving the WBA [interim] belt back home to Philly," he added.
Twitter @Undilutedpoison