Billy Joe Saunders predicts that he'll pull off the biggest upset victories in the history of British boxing on May 8th when he goes up against heavy favorite WBC/WBC super middleweight champion Canelo Alvarez at a still-to-be-determined location on DAZN.
The unbeaten WBO 168-lb champion Saunders (30-0, 21 KOs) is considered by fans as just another one of many sacrificial lambs picked out by Canelo bluff up his resume to make him look better than he actually is.
Canelo (55-1-2, 37 KOs) has chosen to try and become the undisputed super middleweight champion in 2021, thinking that if he accomplishes that, it'll validate his career with this and future generations of boxing fans.
Saunders would be doing many of Canelo's critics a big favor if he were to beat him, but that's not likely to happen.
The fact that Canelo has chosen to fight Saunders indicates that he knows in his mind that it's an easy win for him, and he's probably right.
Saunders can't punch, and he's looked something awful since moving up to 168.
To say that Billy Joe is on the downside of his career is putting it mildly. The thing is, we really don't know how good Saunders was even when he was in his prime because he fought mostly mediocre fighters like David Lemieux, Artur Akavov, Charles Adamu, Willie Monroe Jr, and Yoanne Bloyer.
You can say that Canelo is trying to become a modern-day Henry Armstrong. Still, his careful manner of selecting his opponents will cause him to fall short of what 'Homicide Hank' (151-21-10, 100 KOs) did during his 14-year professional career.
Armstrong wasn't afraid to fight the best in each division, which is something lacking with today's fighters. Unfortunately, we haven't seen the same courage from Canelo, who has yet to fight David Benavidez Jermall Charlo, Demetrius Andrade, Artur Beterbiev, or Dimitry Bivol.
Heck, you can't even get Canelo to give Gennadiy Golovkin a trilogy match that he, DAZN, and the boxing world have been asking for since 2018.
You can argue that Canelo is the antithesis of boxing great Henry Armstrong.
Saunders predicting upset victory
"This will be one of the biggest upsets in British boxing history," the motivated Billy Joe said to the AK & Barak Show. "It will be the biggest upset, in fact.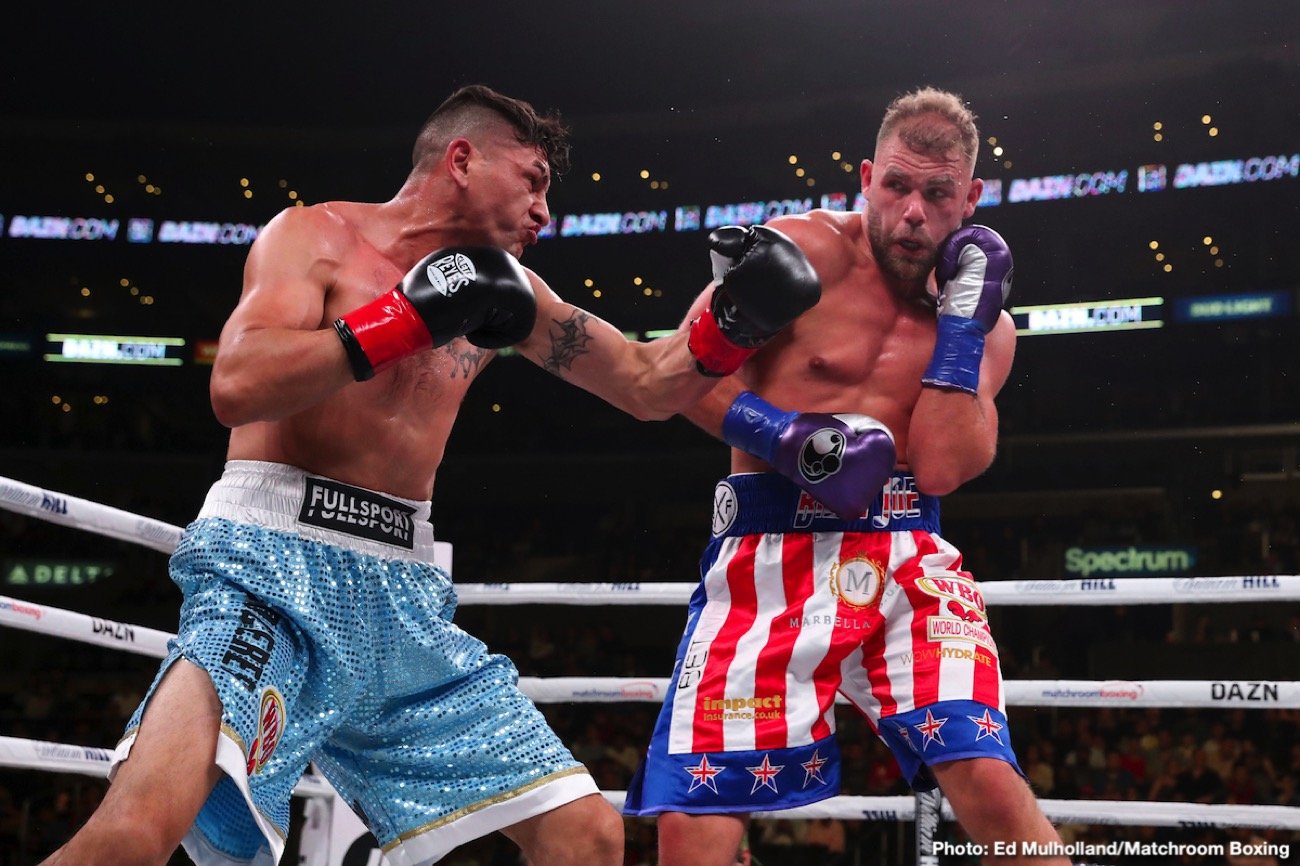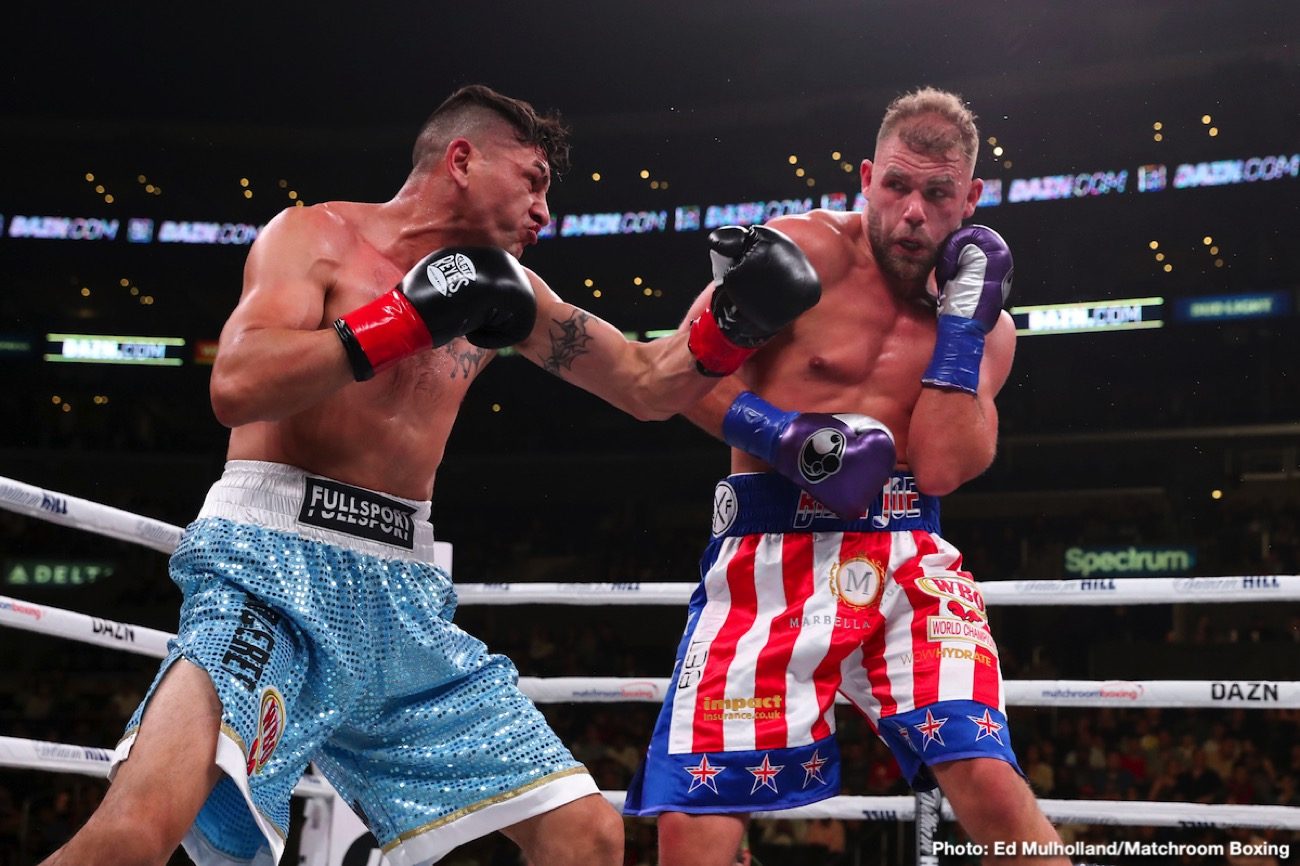 "I will be doing this for every Gypsy. English, Irish, Scotch, Welsh, American, you name it. That's what I'm doing this for. We're sticking together."
"He [Canelo] got the job done, with no injuries. That's the main thing. He got the job done against a bum, and now we move on to the 8th," said Saunders.
It'll take nothing short of a miracle for Billy Joe to pull off an upset win over Canelo Alvares, especially with the fight taking place in the U.S in either Las Vegas, Nevada, or Arlington, Texas.
Saunders has got to know what he's up against in this fight. He basically needs a knockout to beat Alvarez, and he doesn't possess the punching power to get the job done.
Many boxing fans see this as a fight that Saunders is taking for the money without really believing it in his mind that he's got the talent to pull off the job against the 'Face of Boxing' Canelo.
This writer is just hoping that Saunders doesn't humiliate himself the way that Rocky Fielding and Callum Smith did when they fought Canelo, with each of them fighting with their backs against the ropes like sparring partners.
Billy Joe: I won't embarrass myself
"Was my last performance against Martin Murray good enough to beat Canelo Alvarez? Probably not," said Billy Joe in being transparent. "Definitely not, in fact.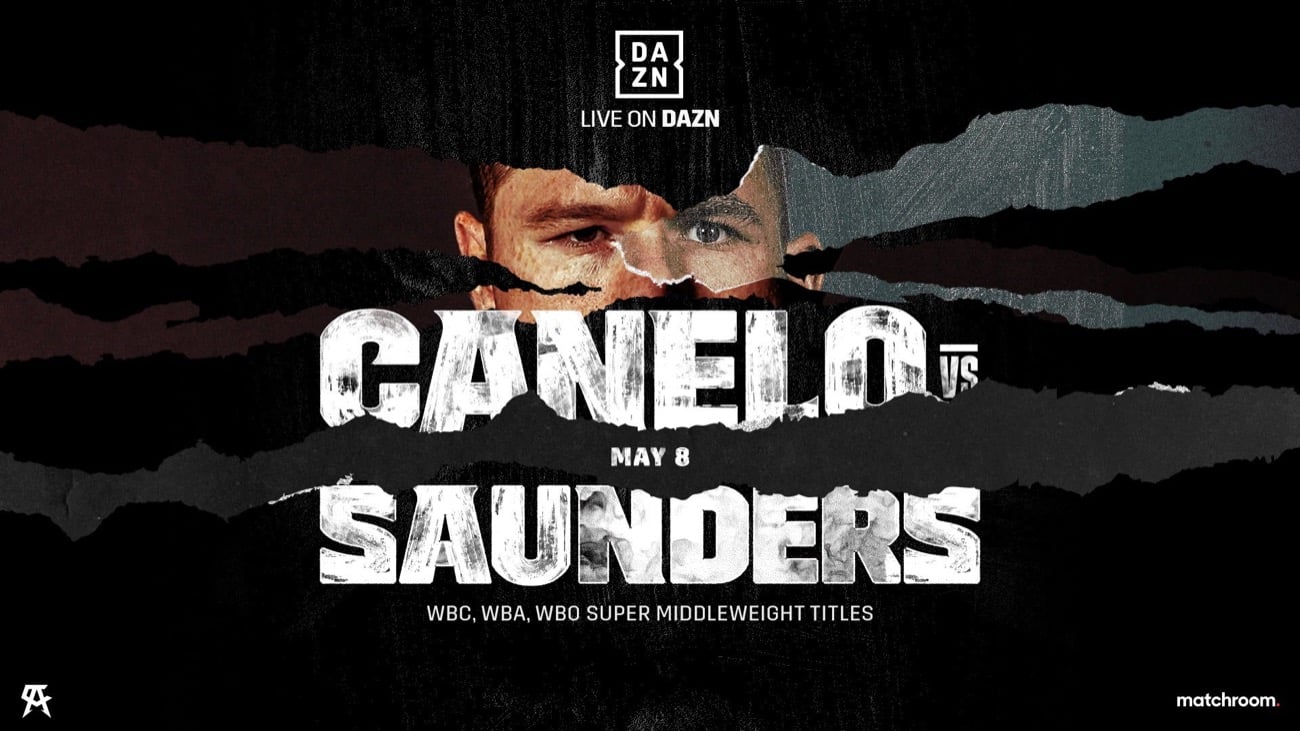 "This fella just went in there and jacked it in after three rounds," said Saunders about the woeful performance by Yildirim.
"It was a bit embarrassing. I won't embarrass myself for that money," said Saunders.
If Saunders can use movement and single potshots, he could avoid getting beaten up by Canelo, who will be looking to land counter shots all night long. If Saunders will try and throw combinations, he'd better have a sturdy chin because he's going to get nailed a lot by Alvarez.
Given how bad Saunders looked against Shefat Isufi and Marcelo Esteban Coceres, he's going to get badly embarrassed by Canelo and likely knocked out. That's not a knock on Saunders. I'm just saying he's not very good.