Avni Yildirim won't be coming into tonight's fight with Canelo Alvarez just to survive, as we saw with his last opponent Callum Smith in December of last year.
Although the Turkish fighter is hopelessly over-matched in the skills department and viewed as a 40 to 1 underdog in the eyes of the oddsmakers, he plans on swinging for the fences looking to separate the heavy favorite Alvarez (54-1-2, 36 KOs) from his senses.
Canelo will have his WBA and WBC 168lb straps in tow with him tonight when he squares off with Yildirim (21-2, 12 KOs) in their DAZN streamed fight at the Hard Rock Stadium in Miami, Florida.
Avni, 29, is in the position tonight as a spoiler, as he can stop Canelo from moving forward to attempt to unify the 168-lb division against Caleb Plant and Billy Joe Saunders.
Given no chance by the bettors and the boxing public, Yildirim doesn't have to worry about pressure because he's expected to be dominated by Alvarez from start to finish.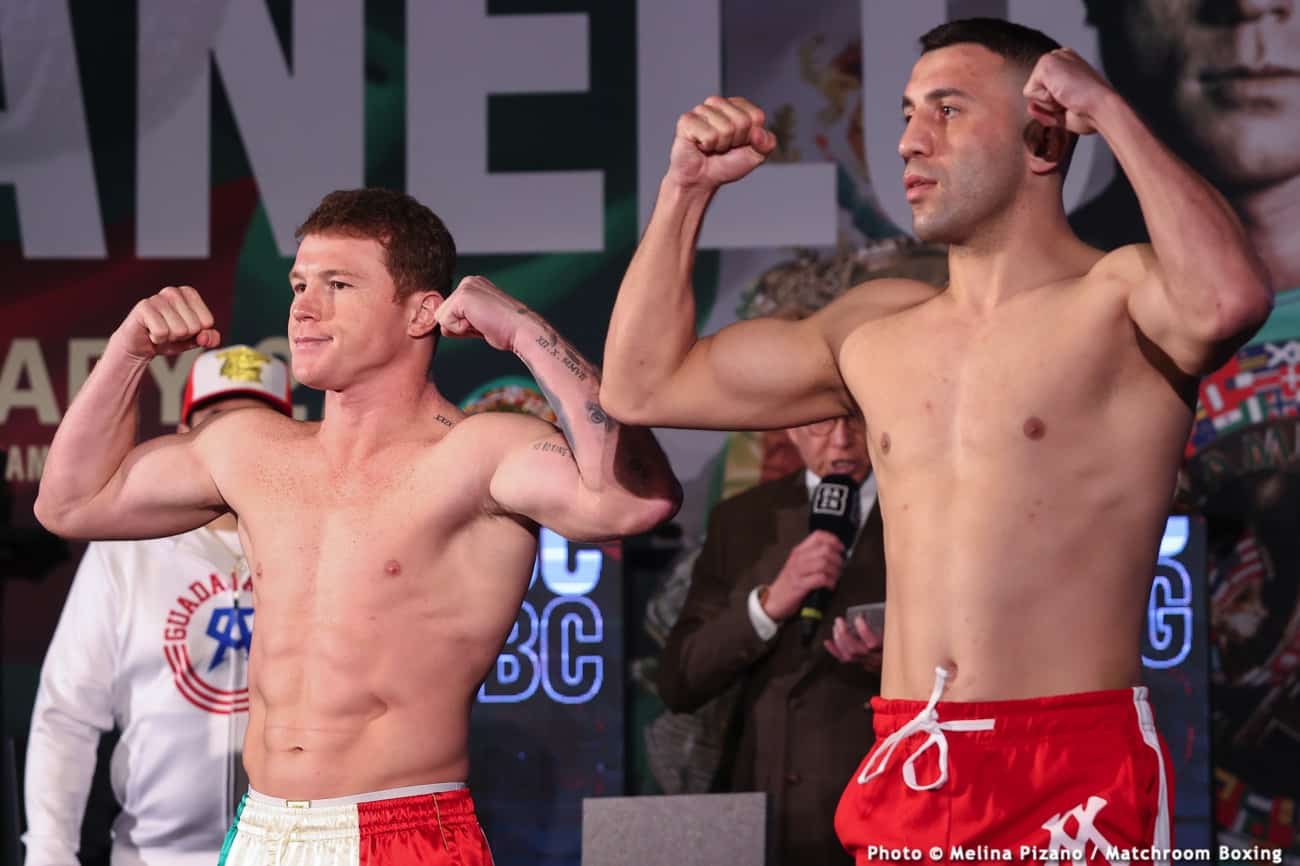 Canelo and his trainer Eddy Reynoso are focusing on unifying the 168-lb titles this year with the belief that by doing so, it will resonate with the boxing public. It probably won't.
The ultra-hardcore fans are somewhat interested in Canelo's journey to becoming undisputed. Still, the average fan is more concerned with seeing the Mexican star facing quality opposition in competitive fights.
Unfortunately, tonight, the fans probably won't be treated to a competitive fight between Canelo and Yildirim, but this is how the pound-for-pound star is selecting his opposition at this point in his career.
Canelo s more focused on goals to win titles for the sake of winning them, but not facing the opposition the fans want to see. Fans want to see Canelo fight Gennadiy Golovkin, Jermall Charlo, David Benavidez, and Demetrius Andrade.
Instead, they're getting Yildirim, followed by Billy Joe Saunders and Caleb Plant. In other words, Canelo is taking safe fights and playing a lot of golf in between. You can read between the lines. Canelo is coasting towards retirement and taking the easiest path possible.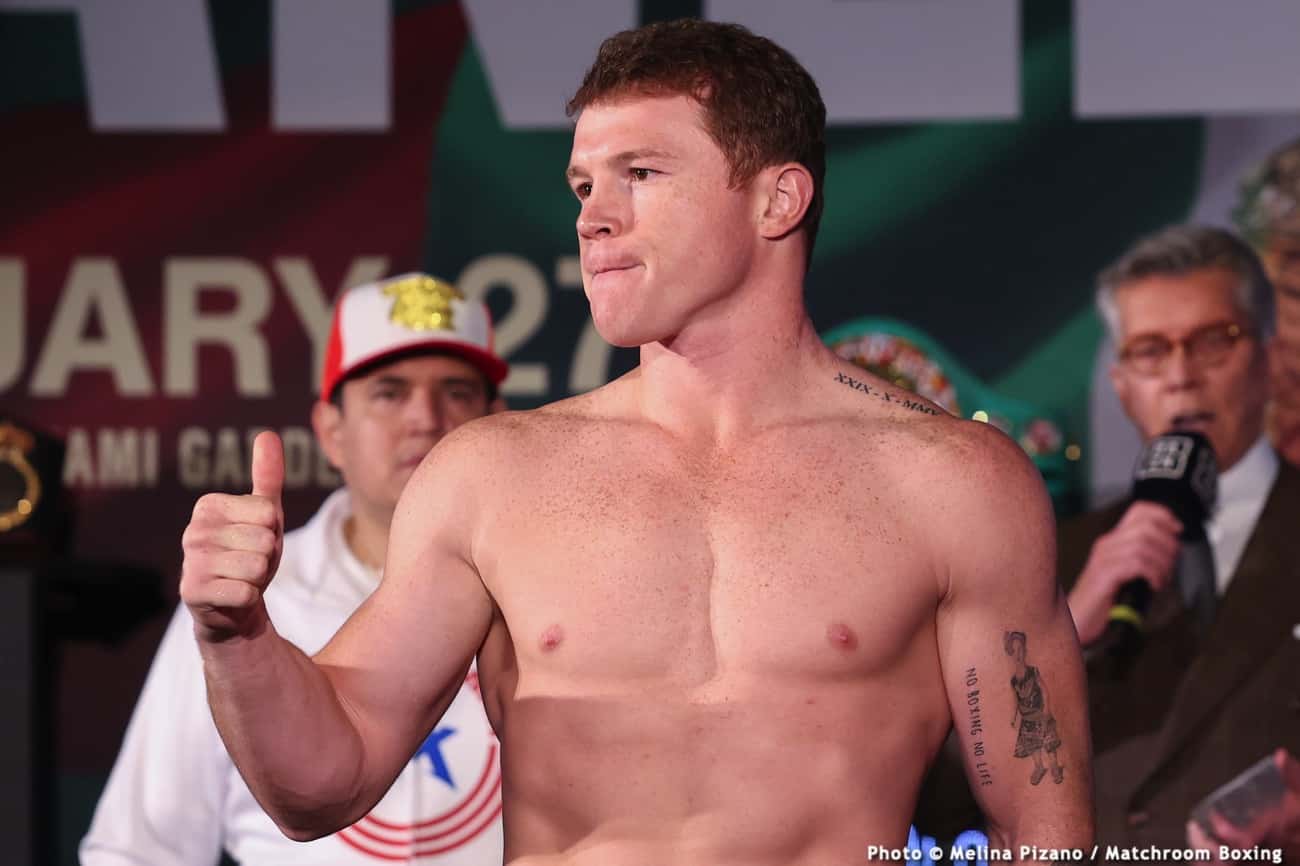 Yildirim is in the same position as Buster Douglas was in when he came into his match with IBF/WBA/WBC heavyweight champion Mike Tyson as a massive underdog in their clash in February 1990 in Tokyo, Japan.
Douglas shocked the world by stopping Tyson in the 10th round to make history on the night.
If Yildirim can do the same thing against pound-for-pound star Canelo Alvarez tonight, it would be a historic win and set him up for a huge payday in the rematch.
"He wants to be a superstar, so I told him: 'Then you must knock out a superstar,'" said Yildirim's manager Ahmet Oner via Sky Sports."You will see a real fight.
"He [Yilirim] isn't coming to survive 12 rounds. No, he's coming to win. Mission impossible? No, he has bad intentions."
It's important that Yildrim not fight in the same way Callum Smith did against Canelo last December because he'll have no chance of winning if he follows the Brit's blueprint in how to take a beating.
It's still unclear what Callum thought for him to fight in the manner that he did against Alvarez, but one thing is for sure, Yildirim won't repeat his mistakes.
If Yildirim is going to lose tonight, he's going to go out on his shield like a warrior rather than meekly take a beating on the ropes by Canelo in the way that Callum Smith did.
Tim Bradley of ESPN says he sees Yildirim as little more than a punching bag in this fight tonight, and he may be right.
He's frankly disappointed in Canelo for the way he's picking his opposition, and he feels that the Mexican star Isn't facing the best. Bradley is right about that.
Canelo stopped fighting the best after his hard-fought rematch with Gennady Golovkin in 2018. Something about that fight changed how Canelo picks his opponents because he's shied away from facing the best since.
Canelo's four fights since his win over Golovkin in 2018:
Rocky Fielding
Daniel Jacobs
Sergey Kovalev
Callum Smith
While Canelo's fight with Callum was advertised as him taking on the #1 guy at 168, that wasn't the case. Callum was just a belt-holder who clearly badly overhyped based on his win over flawed contenders and a shot George Groves, who he beat after George had injured his shoulder in his previous fight against Chris Eubank Jr.
"I would be surprised, and even a little disappointed, if Canelo doesn't score the knockout in this fight," said Tim Bradley t ESPN about tonight's fight.