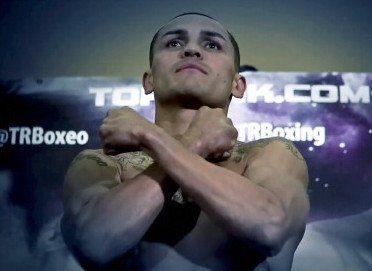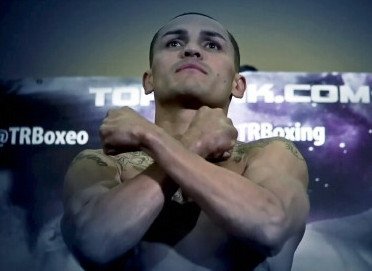 WBO interim light welterweight champion Mike Alvarado (34-1, 23 KO's) wants to be paid well to face welterweight Ruslan Provodnikov (22-2, 15 KO's) on October 19th. Alvarado's promoter Bob Arum of Top Rank will be meeting with him next week to try and iron out a deal between him and the hard hitting Russian Provodnikov.
Arum said to RingTV "I'm meeting with him at my office on Monday. We're going to sit down and get it resolved."
The only way I could see Alvarado taking less money than what he's hoping to get is if Arum is able to promise him a fight against Manny Pacquiao if he beats Provodnikov. The problem with that is there are no guarantees Alvarado can beat Provodnikov.
Alvarado was stopped last year by Brandon Rios in the 7th round, and he still looked vulnerable at times against him in their rematch last March. If Provodnikov can nail Alvarado with big shots when he comes in looking to exchange, we could see Alvarado get stopped again. He uses more movement now than he did in the past, but he's still easy to hit when he does come forward to land his shots.
Rios didn't have the power to hurt him in their last fight, but Provodnikov might be able to do it. If Arum is going to promise Alvarado a fight with Pacquiao, and that's a big IF, he could wind up facing a beaten Pacquiao with three straight defeats if Pacquiao loses his next fight against Rios on November 23rd. If that happens, I think it would be difficult to picture Arum wanting to put his struggling number 1 fighter Pacquiao in with a slugger like Alvarado.
Provodnikov lost his last fight to WBO welterweight champion Tim Bradley last March in losing by a 12 round unanimous decision. It was a close fight and had Provodnikov done better in the middle rounds, he would have likely won the fight.