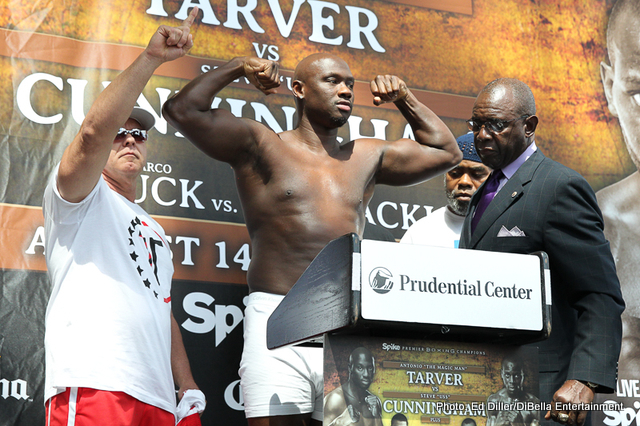 Tonight in Newark, New Jersey former 175 lb boss Antonio "Magic Man" Tarver squares off against fellow ageing veteran Steve Cunningham over 12 rounds on the Premier Boxing Champions bill on Spike TV (US) knowing defeat will surely spell the end of his title ambitions.
Now 46 years old, Tarver has made his ambition to become the oldest world heavyweight champion in history perfectly clear – hoping to overtake the record set by a 45 year old George Foreman when he knocked out Michael Moorer in 1994 – and he knows fellow old-timer and former cruiserweight champion Cunningham, 39, is standing firmly in the way.
"This is a big fight for me," Tarver said at this week's final media conference. "You have two guys who know their way around the ring. We're in the hurt business and only one man can win. When the smoke clears on Friday we'll see who's left standing."
Clearly understanding that another defeat on the ledger at this stage will surely spell the end in terms of meaningful future opportunities, Tarver said;
"Every fight is do or die for me. I've come too far to start over. I'm on a destiny trip right now. I'm racing towards that heavyweight world championship.
Perhaps referring to his two losses to Chad Dawson, in which he was soundly beaten, the durable former Olympic medalist, who has never been stopped in his 7 defeats, said;
"I was a big light heavyweight but I feel perfect at heavyweight. When I look back at some of my old fights, I was really just a shell of myself. Now I'm healthy and strong and ready to get to the top.
"I wasn't blessed with this unique talent for nothing. I have to put it on display. The game hasn't retired me. When I went through all of my struggles, I became a champion right then. Now I just have to walk through my destiny."
Twitter @Undilutedpoison