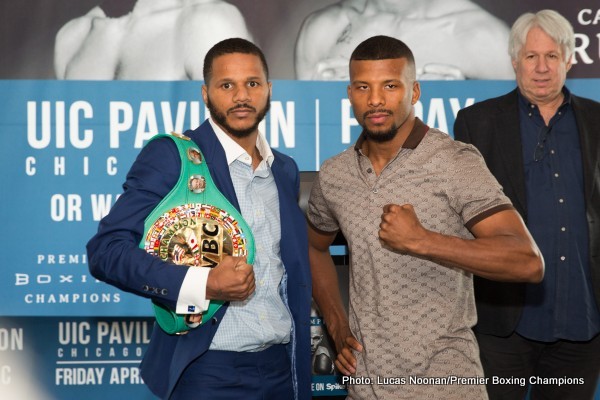 Former WBC super middleweight champion, Anthony Dirrell, has stated that he has got over losing his title to current champion, Badou Jack, and is staying patient and preparing hard as he pursues his ultimate goal of a rematch.
Dirrell lost the title to the Swedish-born 'Money Team' member in an upset voluntary defence loss back in April, before rebounding with a shut-out points win over fringe middleweight contender, Marco Antonio Rubio last month in Texas, and is claiming he wants back at 'top level.'
"All I can do is keep preparing and hopefully get another shot at the title," Dirrell said to thaboxingvoice. " Hopefully I don't have another bad day, a flat day, like I did in [the Jack] fight."
"I know how I fight. As long as you know that you can do better than what you did….. I mean, you just gotta go in there and work hard. A loss is a loss, it's hard to adapt to but you really gotta get over it and move on," he continued.
However, Dirrell may have to wait a while in pursuit of a fight with Jack, who is reportedly looking at a clash with Julio Cesar Chavez Jr, as well as an eventual unification fight next year with IBF champion, James DeGale; yet Dirrell remains unfazed and believes that his time will come provided he keeps his head down.
"I'll fight anybody; as long as the money's right, I'll fight anybody. I ain't scared of nobody so let's do it. I definitely want [the Jack rematch], it's my first loss and I wanna avenge that loss and show everybody the real Anthony.
"Keep looking out for me. I'll be back on top soon," he added.
Twitter @Undilutedpoison