According to Mike Coppinger, the long-awaited return to the ring for the famous former heavyweight champion Andy Ruiz Jr will be coming soon against Chris Arreola in the spring.
You can't rule out a win for Arreola if he throws over 1,000+ punches as he did in his loss to Adam Kownacki. Ruiz cannot throw that many punches without gassing out badly and turning into fish bait for Arreola.
Fans were hoping that Ruiz would make his ring return against Luis 'King Kong' Ortiz rather than Arreola, as that would be a good test for him to show where he's at.
Facing Arreola won't do much for Ruiz's career to show the fans that he can return to his former glory as the IBF/WBA/WBO heavyweight champion.
But it looks like Ortiz might have been perceived as too much of a threat for Ruiz to be taking on after his many months out of the ring.
At this point in Ruiz's career, he should be capable of beating better than Arreola, even with him coming off a year and a half layoff. Is Ruiz taking too small of a step?
If he's going to be using up long periods of time between each fight and facing Arreola-level opposition each time, he could age out and miss his window for big paydays against Anthony Joshua, Tyson Fury, or Dillian Whyte.
Ruiz, 31, and the former two-time world title challenger Arreola (38-6-1, 33 KOs) were supposed to fight in 2020 but didn't occur.
Ruiz Jr (33-2, 22 KOs) has been taking things slowly in losing weight, changing trainers, and preparing to ramp up for a trilogy match against Anthony Joshua.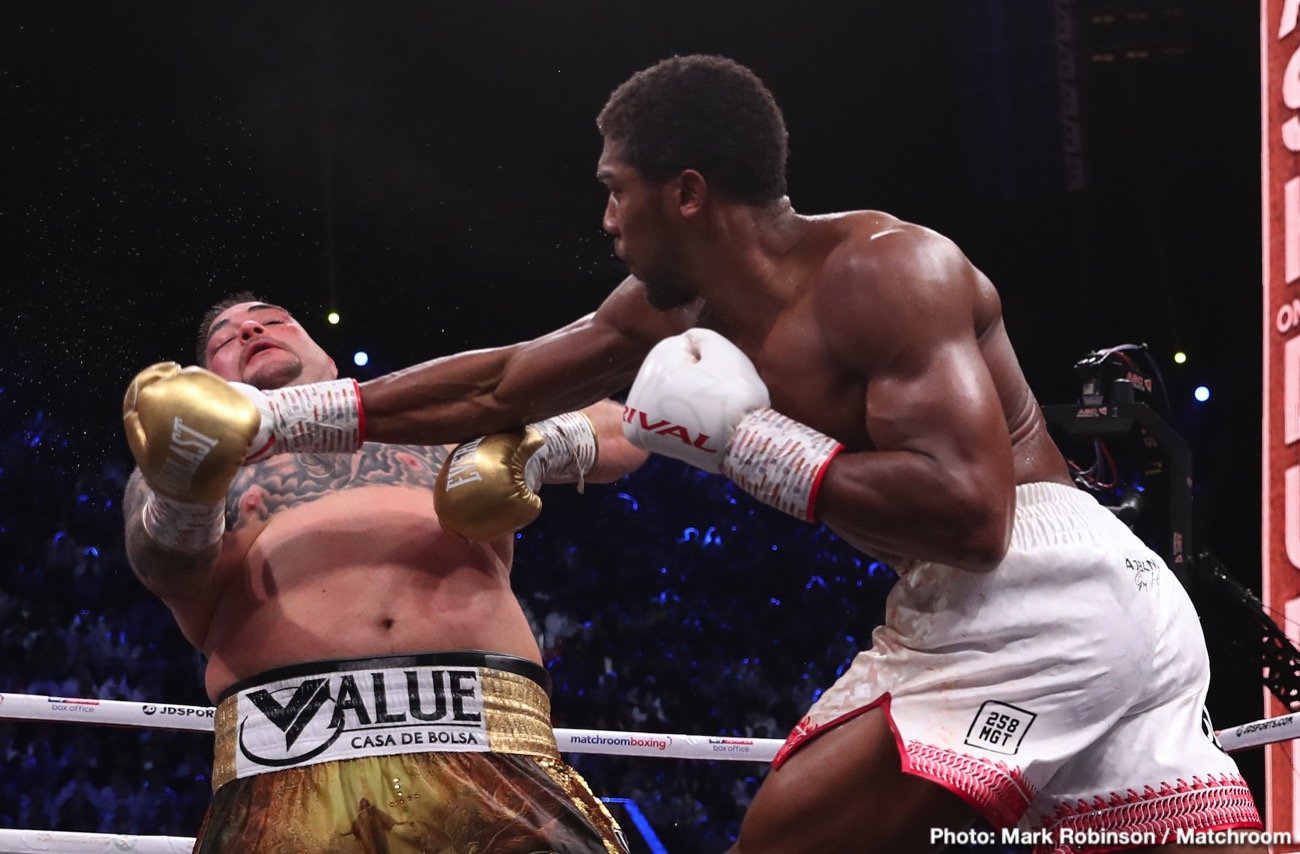 If Ruiz wants the third fight with AJ, he will need to be a little more active than he's been since losing the rematch against him in December 2019.
Ruiz can't afford to let a year and a half go by between each fight if he wants to get another title shot against Joshua or whoever emerges as the undisputed heavyweight champion after AJ faces Tyson Fury twice this year.
Andy Ruiz lost his IBF, WBA, and WBO heavyweight titles to Joshua in a poor performance in their rematch in Saudi Arabia in December 2019.
Ruiz chose to live up, eat and party after he upset Joshua by a seventh-round knockout in their first fight in June 2019.
Rather than work hard to get in shape for the rematch, Ruiz let himself go physically and failed to train hard. As a result, Joshua easily beat Ruiz by a one-sided 12 round decision in their rematch.
But you could tell from watching the fight that Joshua would have been just as beatable as he was in the first fight if Ruiz had come in shape for the contest.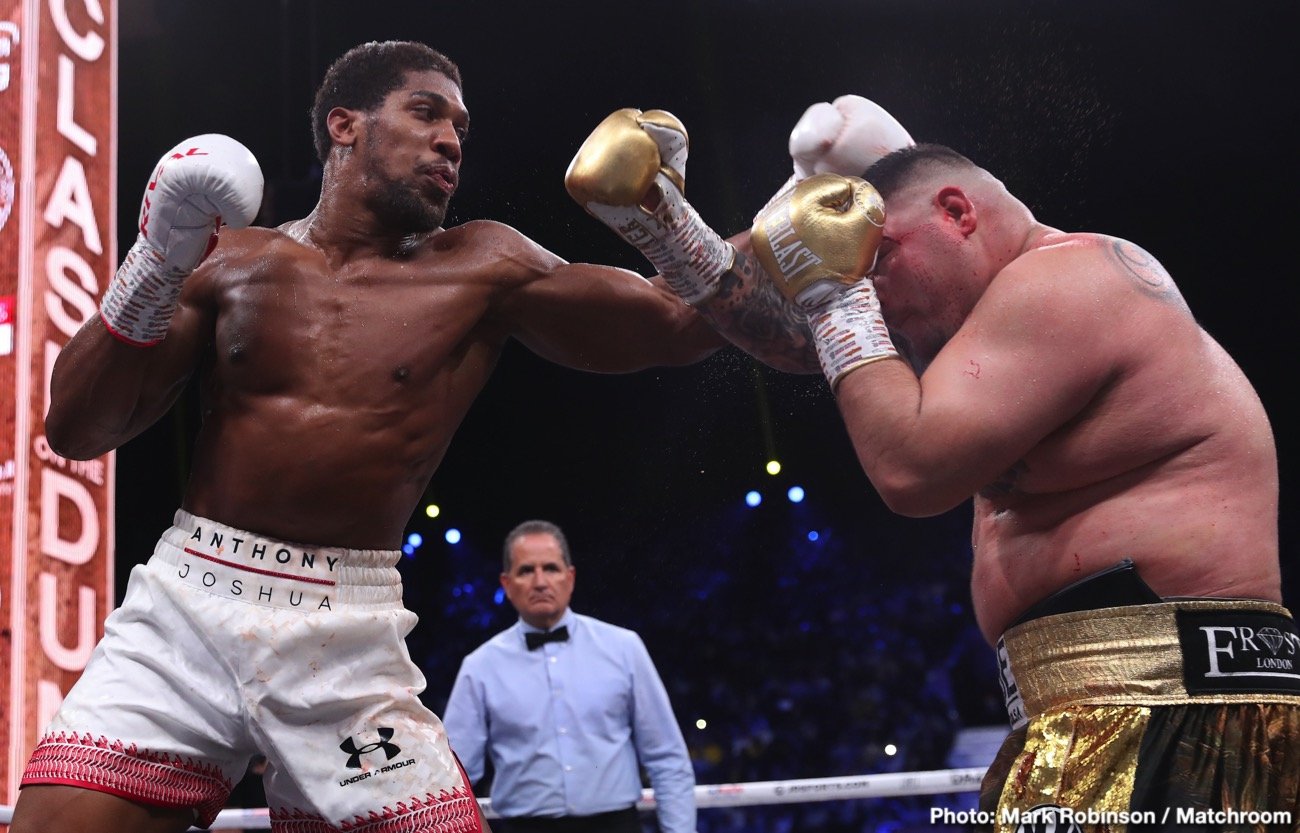 Now trained by Eddy Reynoso, Ruiz Jr has lost a lot of weight and looks like he's ready to return to top form.
It seems like Ruiz has been posting videos of his workouts forever in the last year, and, surprisingly, he didn't fight at least once during that time.
Even if Ruiz fought a lower-level fighter, he would have been better off than being inactive.
It won't be that bad for Ruiz to face Arreola if he plans to return to the ring within four months to meet a top tier heavyweight like Luis Ortiz or the Alexander Povetkin winner vs. Dillian Whyte II rematch.
But if Ruiz will continue to take easy fights for the next two years waiting for Joshua to look his way for a trilogy match, that would be not very reassuring.
If one of the networks are willing to allow Ruiz to fight lower-level opposition repeatedly, that's on them, but they really need to insist that he face quality fighters.
Ruiz could ultimately hurt his own efforts to get a third fight with Joshua if he chooses to take soft opposition over and over to keep winning long enough to get the trilogy match.
Joshua's promoter Eddie Hearn said that he wouldn't bother to put the third fight together between them unless Ruiz comes back with several wins over quality opposition.
Arreola isn't a quality opponent at this point in his career, so this fight won't help Ruiz accomplish his third payday goal against Joshua.